Sale
The Trio™ — Certified Organic Latex Mattress with Three-Layer, Custom-Comfort System
A customizable, all-latex, certified organic mattress with a three-layer, adjustable-comfort system featuring our exclusive sculpted-comfort layer and a zippered cover.

was

Regular price

$5,295.00

Unit price

per

var product = { id: 1345701412917, title: "The Trio™ — Certified Organic Latex Mattress with Three-Layer, Custom-Comfort System", available: true, handle: "the-trio-natural-rubber-layered-organic-mattress", description: "\n\n\nRecommendation\nBest for customers looking for a softer feel; or customize the layers to adjust the support.\n\n\nConstruction\n3\" of firm latex in bottom layer, 3\" of medium-firm latex in the middle layer, 3\" of medium-soft latex in sculpted top later. \n\n\nProfile (height)\n10\n\n\nWeight (lbs)\n\n\n\n\nTwin\n108\n\n\nTwin XL\n115\n\n\nFull\n142\n\n\nQueen\n185\n\n\nKing\n227\n\n\nCalifornia King\n227\n\n\n\n\n\n\nAvailable Comfort Levels\nCustomizable\n\n\nApproved Support\n\nLifekind 8\" Wood-Slat Foundation, Lifekind 3.5\" Wood-Slat Foundation\n\n\n\n", type: "Mattress", tags: ["Adjustable","Bestseller","BFCM23","California King","Care:1","Comfort Exchange","Cotton","Customizable","Eastern King","Full","Fully Quilted","GOLS","GOTS","Handmade in the USA","Latex","Limited Warranty","Mattress","Queen","Roll Pack","SCS Indoor Advantage Gold","Sculpted Surface","Twin","Twin XL","Wool","Woven","Zippered"], options_with_values: [{"name":"Size","position":1,"values":["Twin","Twin XL","Full","Queen","Eastern King","California King"]}], featured_media: { alt: "The Trio™ — Certified Organic Latex Mattress with Three-Layer, Custom-Comfort System", src: "\/\/lifekind.com\/cdn\/shop\/products\/Trio-Certified-Organic-Latex-Mattress.jpg?v=1600190690", img_url: "\/\/lifekind.com\/cdn\/shop\/products\/Trio-Certified-Organic-Latex-Mattress_{width}x.jpg?v=1600190690" }, url: "\/collections\/organic-mattresses-organic-bedding\/products\/the-trio-natural-rubber-layered-organic-mattress", mf: { } }; var variants = []; var variant = { id: 12325989875765, available: true, options: ["Twin"], option1: "Twin", option2: null, option3: null, price: 439600, compare_price: 529500, media: { alt: null, src: null, position: null, img_url: "\/\/lifekind.com\/cdn\/shopifycloud\/shopify\/assets\/no-image-50-3d8cc48bd078edcd544c8d60f929ed2d8800a3fc52e0f602e84b1767e392bfcd_{width}x.gif", hover_img_url: "\/\/lifekind.com\/cdn\/shopifycloud\/shopify\/assets\/no-image-50-3d8cc48bd078edcd544c8d60f929ed2d8800a3fc52e0f602e84b1767e392bfcd_{width}x.gif" }, price_html: "\n\u003cdiv class=\"price price--on-sale \"\u003e\n \u003cdiv class=\"price__container\"\u003e\u003cdiv class=\"price__regular\"\u003e\n \u003cspan class=\"visually-hidden visually-hidden--inline\"\u003eRegular price\u003c\/span\u003e\n \u003cspan class=\"price-item price-item--regular\"\u003e\n $4,396.00\n \u003c\/span\u003e\n \u003c\/div\u003e\n \u003cdiv class=\"price__sale\"\u003e\n \u003cdiv\u003e\n \u003cspan\u003ewas\u003c\/span\u003e\n \u003cspan class=\"visually-hidden visually-hidden--inline\"\u003eRegular price\u003c\/span\u003e\n \u003cspan\u003e\n \u003cs class=\"price-item price-item--regular\"\u003e\n \n $5,295.00\n \n \u003c\/s\u003e\n \u003c\/span\u003e\u003c\/div\u003e\n \u003cdiv\u003e\n \u003cspan\u003enow\u003c\/span\u003e\n \u003cspan class=\"visually-hidden visually-hidden--inline\"\u003eSale price\u003c\/span\u003e\n \u003cspan class=\"price-item price-item--sale price-item--last\"\u003e\n $4,396.00\n \u003c\/span\u003e\n \u003c\/div\u003e\n \u003c\/div\u003e\n \u003csmall class=\"unit-price caption hidden\"\u003e\n \u003cspan class=\"visually-hidden\"\u003eUnit price\u003c\/span\u003e\n \u003cspan class=\"price-item price-item--last\"\u003e\n \u003cspan\u003e\u003c\/span\u003e\n \u003cspan aria-hidden=\"true\"\u003e\/\u003c\/span\u003e\n \u003cspan class=\"visually-hidden\"\u003e\u0026nbsp;per\u0026nbsp;\u003c\/span\u003e\n \u003cspan\u003e\n \u003c\/span\u003e\n \u003c\/span\u003e\n \u003c\/small\u003e\n \u003c\/div\u003e\u003c\/div\u003e\n\n\n\u003cdiv class=\"price-you-save\" data-discount_percent=\"16\" data-saved_amount=\"$899.00\"\u003e\n \u003cspan\u003eYou save $899.00\u003c\/span\u003e\n\u003c\/div\u003e\n", mf: { } }; product.selected_variant = variant; variants.push(variant); var variant = { id: 12325989941301, available: true, options: ["Twin XL"], option1: "Twin XL", option2: null, option3: null, price: 459600, compare_price: 559500, media: { alt: null, src: null, position: null, img_url: "\/\/lifekind.com\/cdn\/shopifycloud\/shopify\/assets\/no-image-50-3d8cc48bd078edcd544c8d60f929ed2d8800a3fc52e0f602e84b1767e392bfcd_{width}x.gif", hover_img_url: "\/\/lifekind.com\/cdn\/shopifycloud\/shopify\/assets\/no-image-50-3d8cc48bd078edcd544c8d60f929ed2d8800a3fc52e0f602e84b1767e392bfcd_{width}x.gif" }, price_html: "\n\u003cdiv class=\"price price--on-sale \"\u003e\n \u003cdiv class=\"price__container\"\u003e\u003cdiv class=\"price__regular\"\u003e\n \u003cspan class=\"visually-hidden visually-hidden--inline\"\u003eRegular price\u003c\/span\u003e\n \u003cspan class=\"price-item price-item--regular\"\u003e\n $4,596.00\n \u003c\/span\u003e\n \u003c\/div\u003e\n \u003cdiv class=\"price__sale\"\u003e\n \u003cdiv\u003e\n \u003cspan\u003ewas\u003c\/span\u003e\n \u003cspan class=\"visually-hidden visually-hidden--inline\"\u003eRegular price\u003c\/span\u003e\n \u003cspan\u003e\n \u003cs class=\"price-item price-item--regular\"\u003e\n \n $5,595.00\n \n \u003c\/s\u003e\n \u003c\/span\u003e\u003c\/div\u003e\n \u003cdiv\u003e\n \u003cspan\u003enow\u003c\/span\u003e\n \u003cspan class=\"visually-hidden visually-hidden--inline\"\u003eSale price\u003c\/span\u003e\n \u003cspan class=\"price-item price-item--sale price-item--last\"\u003e\n $4,596.00\n \u003c\/span\u003e\n \u003c\/div\u003e\n \u003c\/div\u003e\n \u003csmall class=\"unit-price caption hidden\"\u003e\n \u003cspan class=\"visually-hidden\"\u003eUnit price\u003c\/span\u003e\n \u003cspan class=\"price-item price-item--last\"\u003e\n \u003cspan\u003e\u003c\/span\u003e\n \u003cspan aria-hidden=\"true\"\u003e\/\u003c\/span\u003e\n \u003cspan class=\"visually-hidden\"\u003e\u0026nbsp;per\u0026nbsp;\u003c\/span\u003e\n \u003cspan\u003e\n \u003c\/span\u003e\n \u003c\/span\u003e\n \u003c\/small\u003e\n \u003c\/div\u003e\u003c\/div\u003e\n\n\n\u003cdiv class=\"price-you-save\" data-discount_percent=\"17\" data-saved_amount=\"$999.00\"\u003e\n \u003cspan\u003eYou save $999.00\u003c\/span\u003e\n\u003c\/div\u003e\n", mf: { } }; variants.push(variant); var variant = { id: 12325990006837, available: true, options: ["Full"], option1: "Full", option2: null, option3: null, price: 489600, compare_price: 599500, media: { alt: null, src: null, position: null, img_url: "\/\/lifekind.com\/cdn\/shopifycloud\/shopify\/assets\/no-image-50-3d8cc48bd078edcd544c8d60f929ed2d8800a3fc52e0f602e84b1767e392bfcd_{width}x.gif", hover_img_url: "\/\/lifekind.com\/cdn\/shopifycloud\/shopify\/assets\/no-image-50-3d8cc48bd078edcd544c8d60f929ed2d8800a3fc52e0f602e84b1767e392bfcd_{width}x.gif" }, price_html: "\n\u003cdiv class=\"price price--on-sale \"\u003e\n \u003cdiv class=\"price__container\"\u003e\u003cdiv class=\"price__regular\"\u003e\n \u003cspan class=\"visually-hidden visually-hidden--inline\"\u003eRegular price\u003c\/span\u003e\n \u003cspan class=\"price-item price-item--regular\"\u003e\n $4,896.00\n \u003c\/span\u003e\n \u003c\/div\u003e\n \u003cdiv class=\"price__sale\"\u003e\n \u003cdiv\u003e\n \u003cspan\u003ewas\u003c\/span\u003e\n \u003cspan class=\"visually-hidden visually-hidden--inline\"\u003eRegular price\u003c\/span\u003e\n \u003cspan\u003e\n \u003cs class=\"price-item price-item--regular\"\u003e\n \n $5,995.00\n \n \u003c\/s\u003e\n \u003c\/span\u003e\u003c\/div\u003e\n \u003cdiv\u003e\n \u003cspan\u003enow\u003c\/span\u003e\n \u003cspan class=\"visually-hidden visually-hidden--inline\"\u003eSale price\u003c\/span\u003e\n \u003cspan class=\"price-item price-item--sale price-item--last\"\u003e\n $4,896.00\n \u003c\/span\u003e\n \u003c\/div\u003e\n \u003c\/div\u003e\n \u003csmall class=\"unit-price caption hidden\"\u003e\n \u003cspan class=\"visually-hidden\"\u003eUnit price\u003c\/span\u003e\n \u003cspan class=\"price-item price-item--last\"\u003e\n \u003cspan\u003e\u003c\/span\u003e\n \u003cspan aria-hidden=\"true\"\u003e\/\u003c\/span\u003e\n \u003cspan class=\"visually-hidden\"\u003e\u0026nbsp;per\u0026nbsp;\u003c\/span\u003e\n \u003cspan\u003e\n \u003c\/span\u003e\n \u003c\/span\u003e\n \u003c\/small\u003e\n \u003c\/div\u003e\u003c\/div\u003e\n\n\n\u003cdiv class=\"price-you-save\" data-discount_percent=\"18\" data-saved_amount=\"$1,099.00\"\u003e\n \u003cspan\u003eYou save $1,099.00\u003c\/span\u003e\n\u003c\/div\u003e\n", mf: { } }; variants.push(variant); var variant = { id: 12325990105141, available: true, options: ["Queen"], option1: "Queen", option2: null, option3: null, price: 559600, compare_price: 689500, media: { alt: null, src: null, position: null, img_url: "\/\/lifekind.com\/cdn\/shopifycloud\/shopify\/assets\/no-image-50-3d8cc48bd078edcd544c8d60f929ed2d8800a3fc52e0f602e84b1767e392bfcd_{width}x.gif", hover_img_url: "\/\/lifekind.com\/cdn\/shopifycloud\/shopify\/assets\/no-image-50-3d8cc48bd078edcd544c8d60f929ed2d8800a3fc52e0f602e84b1767e392bfcd_{width}x.gif" }, price_html: "\n\u003cdiv class=\"price price--on-sale \"\u003e\n \u003cdiv class=\"price__container\"\u003e\u003cdiv class=\"price__regular\"\u003e\n \u003cspan class=\"visually-hidden visually-hidden--inline\"\u003eRegular price\u003c\/span\u003e\n \u003cspan class=\"price-item price-item--regular\"\u003e\n $5,596.00\n \u003c\/span\u003e\n \u003c\/div\u003e\n \u003cdiv class=\"price__sale\"\u003e\n \u003cdiv\u003e\n \u003cspan\u003ewas\u003c\/span\u003e\n \u003cspan class=\"visually-hidden visually-hidden--inline\"\u003eRegular price\u003c\/span\u003e\n \u003cspan\u003e\n \u003cs class=\"price-item price-item--regular\"\u003e\n \n $6,895.00\n \n \u003c\/s\u003e\n \u003c\/span\u003e\u003c\/div\u003e\n \u003cdiv\u003e\n \u003cspan\u003enow\u003c\/span\u003e\n \u003cspan class=\"visually-hidden visually-hidden--inline\"\u003eSale price\u003c\/span\u003e\n \u003cspan class=\"price-item price-item--sale price-item--last\"\u003e\n $5,596.00\n \u003c\/span\u003e\n \u003c\/div\u003e\n \u003c\/div\u003e\n \u003csmall class=\"unit-price caption hidden\"\u003e\n \u003cspan class=\"visually-hidden\"\u003eUnit price\u003c\/span\u003e\n \u003cspan class=\"price-item price-item--last\"\u003e\n \u003cspan\u003e\u003c\/span\u003e\n \u003cspan aria-hidden=\"true\"\u003e\/\u003c\/span\u003e\n \u003cspan class=\"visually-hidden\"\u003e\u0026nbsp;per\u0026nbsp;\u003c\/span\u003e\n \u003cspan\u003e\n \u003c\/span\u003e\n \u003c\/span\u003e\n \u003c\/small\u003e\n \u003c\/div\u003e\u003c\/div\u003e\n\n\n\u003cdiv class=\"price-you-save\" data-discount_percent=\"18\" data-saved_amount=\"$1,299.00\"\u003e\n \u003cspan\u003eYou save $1,299.00\u003c\/span\u003e\n\u003c\/div\u003e\n", mf: { } }; variants.push(variant); var variant = { id: 12325990203445, available: true, options: ["Eastern King"], option1: "Eastern King", option2: null, option3: null, price: 689600, compare_price: 849500, media: { alt: null, src: null, position: null, img_url: "\/\/lifekind.com\/cdn\/shopifycloud\/shopify\/assets\/no-image-50-3d8cc48bd078edcd544c8d60f929ed2d8800a3fc52e0f602e84b1767e392bfcd_{width}x.gif", hover_img_url: "\/\/lifekind.com\/cdn\/shopifycloud\/shopify\/assets\/no-image-50-3d8cc48bd078edcd544c8d60f929ed2d8800a3fc52e0f602e84b1767e392bfcd_{width}x.gif" }, price_html: "\n\u003cdiv class=\"price price--on-sale \"\u003e\n \u003cdiv class=\"price__container\"\u003e\u003cdiv class=\"price__regular\"\u003e\n \u003cspan class=\"visually-hidden visually-hidden--inline\"\u003eRegular price\u003c\/span\u003e\n \u003cspan class=\"price-item price-item--regular\"\u003e\n $6,896.00\n \u003c\/span\u003e\n \u003c\/div\u003e\n \u003cdiv class=\"price__sale\"\u003e\n \u003cdiv\u003e\n \u003cspan\u003ewas\u003c\/span\u003e\n \u003cspan class=\"visually-hidden visually-hidden--inline\"\u003eRegular price\u003c\/span\u003e\n \u003cspan\u003e\n \u003cs class=\"price-item price-item--regular\"\u003e\n \n $8,495.00\n \n \u003c\/s\u003e\n \u003c\/span\u003e\u003c\/div\u003e\n \u003cdiv\u003e\n \u003cspan\u003enow\u003c\/span\u003e\n \u003cspan class=\"visually-hidden visually-hidden--inline\"\u003eSale price\u003c\/span\u003e\n \u003cspan class=\"price-item price-item--sale price-item--last\"\u003e\n $6,896.00\n \u003c\/span\u003e\n \u003c\/div\u003e\n \u003c\/div\u003e\n \u003csmall class=\"unit-price caption hidden\"\u003e\n \u003cspan class=\"visually-hidden\"\u003eUnit price\u003c\/span\u003e\n \u003cspan class=\"price-item price-item--last\"\u003e\n \u003cspan\u003e\u003c\/span\u003e\n \u003cspan aria-hidden=\"true\"\u003e\/\u003c\/span\u003e\n \u003cspan class=\"visually-hidden\"\u003e\u0026nbsp;per\u0026nbsp;\u003c\/span\u003e\n \u003cspan\u003e\n \u003c\/span\u003e\n \u003c\/span\u003e\n \u003c\/small\u003e\n \u003c\/div\u003e\u003c\/div\u003e\n\n\n\u003cdiv class=\"price-you-save\" data-discount_percent=\"18\" data-saved_amount=\"$1,599.00\"\u003e\n \u003cspan\u003eYou save $1,599.00\u003c\/span\u003e\n\u003c\/div\u003e\n", mf: { } }; variants.push(variant); var variant = { id: 12325990268981, available: true, options: ["California King"], option1: "California King", option2: null, option3: null, price: 689600, compare_price: 849500, media: { alt: null, src: null, position: null, img_url: "\/\/lifekind.com\/cdn\/shopifycloud\/shopify\/assets\/no-image-50-3d8cc48bd078edcd544c8d60f929ed2d8800a3fc52e0f602e84b1767e392bfcd_{width}x.gif", hover_img_url: "\/\/lifekind.com\/cdn\/shopifycloud\/shopify\/assets\/no-image-50-3d8cc48bd078edcd544c8d60f929ed2d8800a3fc52e0f602e84b1767e392bfcd_{width}x.gif" }, price_html: "\n\u003cdiv class=\"price price--on-sale \"\u003e\n \u003cdiv class=\"price__container\"\u003e\u003cdiv class=\"price__regular\"\u003e\n \u003cspan class=\"visually-hidden visually-hidden--inline\"\u003eRegular price\u003c\/span\u003e\n \u003cspan class=\"price-item price-item--regular\"\u003e\n $6,896.00\n \u003c\/span\u003e\n \u003c\/div\u003e\n \u003cdiv class=\"price__sale\"\u003e\n \u003cdiv\u003e\n \u003cspan\u003ewas\u003c\/span\u003e\n \u003cspan class=\"visually-hidden visually-hidden--inline\"\u003eRegular price\u003c\/span\u003e\n \u003cspan\u003e\n \u003cs class=\"price-item price-item--regular\"\u003e\n \n $8,495.00\n \n \u003c\/s\u003e\n \u003c\/span\u003e\u003c\/div\u003e\n \u003cdiv\u003e\n \u003cspan\u003enow\u003c\/span\u003e\n \u003cspan class=\"visually-hidden visually-hidden--inline\"\u003eSale price\u003c\/span\u003e\n \u003cspan class=\"price-item price-item--sale price-item--last\"\u003e\n $6,896.00\n \u003c\/span\u003e\n \u003c\/div\u003e\n \u003c\/div\u003e\n \u003csmall class=\"unit-price caption hidden\"\u003e\n \u003cspan class=\"visually-hidden\"\u003eUnit price\u003c\/span\u003e\n \u003cspan class=\"price-item price-item--last\"\u003e\n \u003cspan\u003e\u003c\/span\u003e\n \u003cspan aria-hidden=\"true\"\u003e\/\u003c\/span\u003e\n \u003cspan class=\"visually-hidden\"\u003e\u0026nbsp;per\u0026nbsp;\u003c\/span\u003e\n \u003cspan\u003e\n \u003c\/span\u003e\n \u003c\/span\u003e\n \u003c\/small\u003e\n \u003c\/div\u003e\u003c\/div\u003e\n\n\n\u003cdiv class=\"price-you-save\" data-discount_percent=\"18\" data-saved_amount=\"$1,599.00\"\u003e\n \u003cspan\u003eYou save $1,599.00\u003c\/span\u003e\n\u003c\/div\u003e\n", mf: { } }; variants.push(variant); product.variants = variants;
Bundle Organic Bedding
var product = { id: 1345700462645, title: "Natural Rubber Molded Pillow", available: true, handle: "natural-rubber-organic-molded-pillow", description: "Our Natural Rubber Molded Pillow offers medium-soft support while cushioning and conforming to the contours of your head. The solid, molded piece of rubber is first encased in a GOTS-certified organic cotton knit, then in a removable, hand-washable cover made of our GOTS-certified organic cotton pillow fabric. Mold-, mildew-, and dust-mite resistant. No synthetic latex. Approx. 5" high. Handmade in the USA.\nSize: Standard (20x26x5")\nWeight: Approx. 2.65 Ibs \n Size: King (20x36x5")\nWeight: Approx. 4.5 Ibs\nLike our natural rubber beds, the natural rubber used in our pillows comes from the sap of the rubber tree and does not contain synthetic rubber, often referred to as "latex" or "styrene-butadiene rubber" (SBR).\n ", type: "Bedding", tags: ["Bedding","Care:1","Care:20","Latex","Pillow"], options_with_values: [{"name":"Pillow Size","position":1,"values":["Standard","King","Queen"]}], featured_media: { alt: "Natural Rubber Molded Pillow", src: "\/\/lifekind.com\/cdn\/shop\/products\/Molded_Pillow_Room_Scene.jpg?v=1663179784", img_url: "\/\/lifekind.com\/cdn\/shop\/products\/Molded_Pillow_Room_Scene_{width}x.jpg?v=1663179784" }, url: "\/collections\/organic-mattresses-organic-bedding\/products\/natural-rubber-organic-molded-pillow", mf: { } }; var variants = []; var variant = { id: 12325985845301, available: true, options: ["Standard"], option1: "Standard", option2: null, option3: null, price: 18320, compare_price: 22900, media: { alt: null, src: null, position: null, img_url: "\/\/lifekind.com\/cdn\/shopifycloud\/shopify\/assets\/no-image-50-3d8cc48bd078edcd544c8d60f929ed2d8800a3fc52e0f602e84b1767e392bfcd_{width}x.gif", hover_img_url: "\/\/lifekind.com\/cdn\/shopifycloud\/shopify\/assets\/no-image-50-3d8cc48bd078edcd544c8d60f929ed2d8800a3fc52e0f602e84b1767e392bfcd_{width}x.gif" }, price_html: "\n\u003cdiv class=\"price price--on-sale \"\u003e\n \u003cdiv class=\"price__container\"\u003e\u003cdiv class=\"price__regular\"\u003e\n \u003cspan class=\"visually-hidden visually-hidden--inline\"\u003eRegular price\u003c\/span\u003e\n \u003cspan class=\"price-item price-item--regular\"\u003e\n $183.20\n \u003c\/span\u003e\n \u003c\/div\u003e\n \u003cdiv class=\"price__sale\"\u003e\n \u003cdiv\u003e\n \u003cspan\u003ewas\u003c\/span\u003e\n \u003cspan class=\"visually-hidden visually-hidden--inline\"\u003eRegular price\u003c\/span\u003e\n \u003cspan\u003e\n \u003cs class=\"price-item price-item--regular\"\u003e\n \n $229.00\n \n \u003c\/s\u003e\n \u003c\/span\u003e\u003c\/div\u003e\n \u003cdiv\u003e\n \u003cspan\u003enow\u003c\/span\u003e\n \u003cspan class=\"visually-hidden visually-hidden--inline\"\u003eSale price\u003c\/span\u003e\n \u003cspan class=\"price-item price-item--sale price-item--last\"\u003e\n $183.20\n \u003c\/span\u003e\n \u003c\/div\u003e\n \u003c\/div\u003e\n \u003csmall class=\"unit-price caption hidden\"\u003e\n \u003cspan class=\"visually-hidden\"\u003eUnit price\u003c\/span\u003e\n \u003cspan class=\"price-item price-item--last\"\u003e\n \u003cspan\u003e\u003c\/span\u003e\n \u003cspan aria-hidden=\"true\"\u003e\/\u003c\/span\u003e\n \u003cspan class=\"visually-hidden\"\u003e\u0026nbsp;per\u0026nbsp;\u003c\/span\u003e\n \u003cspan\u003e\n \u003c\/span\u003e\n \u003c\/span\u003e\n \u003c\/small\u003e\n \u003c\/div\u003e\u003c\/div\u003e\n\n\n\u003cdiv class=\"price-you-save\" data-discount_percent=\"20\" data-saved_amount=\"$45.80\"\u003e\n \u003cspan\u003eYou save $45.80\u003c\/span\u003e\n\u003c\/div\u003e\n", mf: { } }; product.selected_variant = variant; variants.push(variant); var variant = { id: 12325985878069, available: true, options: ["King"], option1: "King", option2: null, option3: null, price: 24720, compare_price: 30900, media: { alt: null, src: null, position: null, img_url: "\/\/lifekind.com\/cdn\/shopifycloud\/shopify\/assets\/no-image-50-3d8cc48bd078edcd544c8d60f929ed2d8800a3fc52e0f602e84b1767e392bfcd_{width}x.gif", hover_img_url: "\/\/lifekind.com\/cdn\/shopifycloud\/shopify\/assets\/no-image-50-3d8cc48bd078edcd544c8d60f929ed2d8800a3fc52e0f602e84b1767e392bfcd_{width}x.gif" }, price_html: "\n\u003cdiv class=\"price price--on-sale \"\u003e\n \u003cdiv class=\"price__container\"\u003e\u003cdiv class=\"price__regular\"\u003e\n \u003cspan class=\"visually-hidden visually-hidden--inline\"\u003eRegular price\u003c\/span\u003e\n \u003cspan class=\"price-item price-item--regular\"\u003e\n $247.20\n \u003c\/span\u003e\n \u003c\/div\u003e\n \u003cdiv class=\"price__sale\"\u003e\n \u003cdiv\u003e\n \u003cspan\u003ewas\u003c\/span\u003e\n \u003cspan class=\"visually-hidden visually-hidden--inline\"\u003eRegular price\u003c\/span\u003e\n \u003cspan\u003e\n \u003cs class=\"price-item price-item--regular\"\u003e\n \n $309.00\n \n \u003c\/s\u003e\n \u003c\/span\u003e\u003c\/div\u003e\n \u003cdiv\u003e\n \u003cspan\u003enow\u003c\/span\u003e\n \u003cspan class=\"visually-hidden visually-hidden--inline\"\u003eSale price\u003c\/span\u003e\n \u003cspan class=\"price-item price-item--sale price-item--last\"\u003e\n $247.20\n \u003c\/span\u003e\n \u003c\/div\u003e\n \u003c\/div\u003e\n \u003csmall class=\"unit-price caption hidden\"\u003e\n \u003cspan class=\"visually-hidden\"\u003eUnit price\u003c\/span\u003e\n \u003cspan class=\"price-item price-item--last\"\u003e\n \u003cspan\u003e\u003c\/span\u003e\n \u003cspan aria-hidden=\"true\"\u003e\/\u003c\/span\u003e\n \u003cspan class=\"visually-hidden\"\u003e\u0026nbsp;per\u0026nbsp;\u003c\/span\u003e\n \u003cspan\u003e\n \u003c\/span\u003e\n \u003c\/span\u003e\n \u003c\/small\u003e\n \u003c\/div\u003e\u003c\/div\u003e\n\n\n\u003cdiv class=\"price-you-save\" data-discount_percent=\"20\" data-saved_amount=\"$61.80\"\u003e\n \u003cspan\u003eYou save $61.80\u003c\/span\u003e\n\u003c\/div\u003e\n", mf: { } }; variants.push(variant); var variant = { id: 44155272757422, available: true, options: ["Queen"], option1: "Queen", option2: null, option3: null, price: 22320, compare_price: 27900, media: { alt: null, src: null, position: null, img_url: "\/\/lifekind.com\/cdn\/shopifycloud\/shopify\/assets\/no-image-50-3d8cc48bd078edcd544c8d60f929ed2d8800a3fc52e0f602e84b1767e392bfcd_{width}x.gif", hover_img_url: "\/\/lifekind.com\/cdn\/shopifycloud\/shopify\/assets\/no-image-50-3d8cc48bd078edcd544c8d60f929ed2d8800a3fc52e0f602e84b1767e392bfcd_{width}x.gif" }, price_html: "\n\u003cdiv class=\"price price--on-sale \"\u003e\n \u003cdiv class=\"price__container\"\u003e\u003cdiv class=\"price__regular\"\u003e\n \u003cspan class=\"visually-hidden visually-hidden--inline\"\u003eRegular price\u003c\/span\u003e\n \u003cspan class=\"price-item price-item--regular\"\u003e\n $223.20\n \u003c\/span\u003e\n \u003c\/div\u003e\n \u003cdiv class=\"price__sale\"\u003e\n \u003cdiv\u003e\n \u003cspan\u003ewas\u003c\/span\u003e\n \u003cspan class=\"visually-hidden visually-hidden--inline\"\u003eRegular price\u003c\/span\u003e\n \u003cspan\u003e\n \u003cs class=\"price-item price-item--regular\"\u003e\n \n $279.00\n \n \u003c\/s\u003e\n \u003c\/span\u003e\u003c\/div\u003e\n \u003cdiv\u003e\n \u003cspan\u003enow\u003c\/span\u003e\n \u003cspan class=\"visually-hidden visually-hidden--inline\"\u003eSale price\u003c\/span\u003e\n \u003cspan class=\"price-item price-item--sale price-item--last\"\u003e\n $223.20\n \u003c\/span\u003e\n \u003c\/div\u003e\n \u003c\/div\u003e\n \u003csmall class=\"unit-price caption hidden\"\u003e\n \u003cspan class=\"visually-hidden\"\u003eUnit price\u003c\/span\u003e\n \u003cspan class=\"price-item price-item--last\"\u003e\n \u003cspan\u003e\u003c\/span\u003e\n \u003cspan aria-hidden=\"true\"\u003e\/\u003c\/span\u003e\n \u003cspan class=\"visually-hidden\"\u003e\u0026nbsp;per\u0026nbsp;\u003c\/span\u003e\n \u003cspan\u003e\n \u003c\/span\u003e\n \u003c\/span\u003e\n \u003c\/small\u003e\n \u003c\/div\u003e\u003c\/div\u003e\n\n\n\u003cdiv class=\"price-you-save\" data-discount_percent=\"20\" data-saved_amount=\"$55.80\"\u003e\n \u003cspan\u003eYou save $55.80\u003c\/span\u003e\n\u003c\/div\u003e\n", mf: { } }; variants.push(variant); product.variants = variants;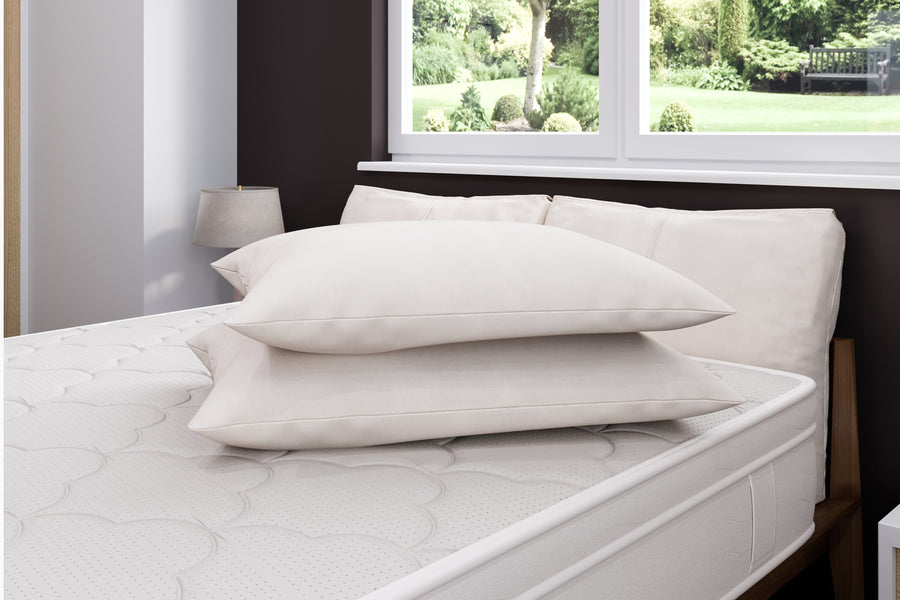 Sale
var product = { id: 1345704460341, title: "Certified Organic Spiral Wool Pillow", available: true, handle: "naturally-safer-pure-wool-organic-pillow", description: "Our certified organic wool pillow is soft and springy, and offers a medium support. It makes a good choice for those who wish to replace a poly-fill pillow. Like all our wool products, it resists dust mites, wicks away body moisture, and helps keep body temperature regulated. Available in three lofts — light, medium, or full. Handmade in the USA.\nGOTS-certified organic cotton cover fabric and GOTS-certified organic wool filling\nIdeal for allergy sufferers\nStandard (20x26\") • King (20x36\")\nWhich Loft — Light, Medium, or Full?\nOur wool pillows are available in three fill weights. The light loft is perfect for children or stomach sleepers. Back sleepers usually choose the medium. The full loft offers the best support for side sleepers.  *Note that wool fillings will compress by approximately one-third over time.\n  \nWool or Cotton Fill?\nLooking for a firmer, flatter pillow? Then the all-cotton is the one for you. Made of pure, pristine, all certified organic cotton. (Note: Cotton fillings will compress by approximately one-half.)", type: "Bedding", tags: ["Bedding","Bestseller","Care:1","Care:6","GOTS","Pillow","Wool"], options_with_values: [{"name":"Size","position":1,"values":["Standard Light","Standard Medium","Standard Full","King Light","King Medium","King Full"]}], featured_media: { alt: "Certified Organic Spiral Wool Pillow", src: "\/\/lifekind.com\/cdn\/shop\/products\/WoolPillowsRoomScene.jpg?v=1663178845", img_url: "\/\/lifekind.com\/cdn\/shop\/products\/WoolPillowsRoomScene_{width}x.jpg?v=1663178845" }, url: "\/collections\/organic-mattresses-organic-bedding\/products\/naturally-safer-pure-wool-organic-pillow", mf: { } }; var variants = []; var variant = { id: 12325997609013, available: true, options: ["Standard Light"], option1: "Standard Light", option2: null, option3: null, price: 9520, compare_price: 11900, media: { alt: null, src: null, position: null, img_url: "\/\/lifekind.com\/cdn\/shopifycloud\/shopify\/assets\/no-image-50-3d8cc48bd078edcd544c8d60f929ed2d8800a3fc52e0f602e84b1767e392bfcd_{width}x.gif", hover_img_url: "\/\/lifekind.com\/cdn\/shopifycloud\/shopify\/assets\/no-image-50-3d8cc48bd078edcd544c8d60f929ed2d8800a3fc52e0f602e84b1767e392bfcd_{width}x.gif" }, price_html: "\n\u003cdiv class=\"price price--on-sale \"\u003e\n \u003cdiv class=\"price__container\"\u003e\u003cdiv class=\"price__regular\"\u003e\n \u003cspan class=\"visually-hidden visually-hidden--inline\"\u003eRegular price\u003c\/span\u003e\n \u003cspan class=\"price-item price-item--regular\"\u003e\n $95.20\n \u003c\/span\u003e\n \u003c\/div\u003e\n \u003cdiv class=\"price__sale\"\u003e\n \u003cdiv\u003e\n \u003cspan\u003ewas\u003c\/span\u003e\n \u003cspan class=\"visually-hidden visually-hidden--inline\"\u003eRegular price\u003c\/span\u003e\n \u003cspan\u003e\n \u003cs class=\"price-item price-item--regular\"\u003e\n \n $119.00\n \n \u003c\/s\u003e\n \u003c\/span\u003e\u003c\/div\u003e\n \u003cdiv\u003e\n \u003cspan\u003enow\u003c\/span\u003e\n \u003cspan class=\"visually-hidden visually-hidden--inline\"\u003eSale price\u003c\/span\u003e\n \u003cspan class=\"price-item price-item--sale price-item--last\"\u003e\n $95.20\n \u003c\/span\u003e\n \u003c\/div\u003e\n \u003c\/div\u003e\n \u003csmall class=\"unit-price caption hidden\"\u003e\n \u003cspan class=\"visually-hidden\"\u003eUnit price\u003c\/span\u003e\n \u003cspan class=\"price-item price-item--last\"\u003e\n \u003cspan\u003e\u003c\/span\u003e\n \u003cspan aria-hidden=\"true\"\u003e\/\u003c\/span\u003e\n \u003cspan class=\"visually-hidden\"\u003e\u0026nbsp;per\u0026nbsp;\u003c\/span\u003e\n \u003cspan\u003e\n \u003c\/span\u003e\n \u003c\/span\u003e\n \u003c\/small\u003e\n \u003c\/div\u003e\u003c\/div\u003e\n\n\n\u003cdiv class=\"price-you-save\" data-discount_percent=\"20\" data-saved_amount=\"$23.80\"\u003e\n \u003cspan\u003eYou save $23.80\u003c\/span\u003e\n\u003c\/div\u003e\n", mf: { } }; product.selected_variant = variant; variants.push(variant); var variant = { id: 12900038115381, available: true, options: ["Standard Medium"], option1: "Standard Medium", option2: null, option3: null, price: 10320, compare_price: 12900, media: { alt: null, src: null, position: null, img_url: "\/\/lifekind.com\/cdn\/shopifycloud\/shopify\/assets\/no-image-50-3d8cc48bd078edcd544c8d60f929ed2d8800a3fc52e0f602e84b1767e392bfcd_{width}x.gif", hover_img_url: "\/\/lifekind.com\/cdn\/shopifycloud\/shopify\/assets\/no-image-50-3d8cc48bd078edcd544c8d60f929ed2d8800a3fc52e0f602e84b1767e392bfcd_{width}x.gif" }, price_html: "\n\u003cdiv class=\"price price--on-sale \"\u003e\n \u003cdiv class=\"price__container\"\u003e\u003cdiv class=\"price__regular\"\u003e\n \u003cspan class=\"visually-hidden visually-hidden--inline\"\u003eRegular price\u003c\/span\u003e\n \u003cspan class=\"price-item price-item--regular\"\u003e\n $103.20\n \u003c\/span\u003e\n \u003c\/div\u003e\n \u003cdiv class=\"price__sale\"\u003e\n \u003cdiv\u003e\n \u003cspan\u003ewas\u003c\/span\u003e\n \u003cspan class=\"visually-hidden visually-hidden--inline\"\u003eRegular price\u003c\/span\u003e\n \u003cspan\u003e\n \u003cs class=\"price-item price-item--regular\"\u003e\n \n $129.00\n \n \u003c\/s\u003e\n \u003c\/span\u003e\u003c\/div\u003e\n \u003cdiv\u003e\n \u003cspan\u003enow\u003c\/span\u003e\n \u003cspan class=\"visually-hidden visually-hidden--inline\"\u003eSale price\u003c\/span\u003e\n \u003cspan class=\"price-item price-item--sale price-item--last\"\u003e\n $103.20\n \u003c\/span\u003e\n \u003c\/div\u003e\n \u003c\/div\u003e\n \u003csmall class=\"unit-price caption hidden\"\u003e\n \u003cspan class=\"visually-hidden\"\u003eUnit price\u003c\/span\u003e\n \u003cspan class=\"price-item price-item--last\"\u003e\n \u003cspan\u003e\u003c\/span\u003e\n \u003cspan aria-hidden=\"true\"\u003e\/\u003c\/span\u003e\n \u003cspan class=\"visually-hidden\"\u003e\u0026nbsp;per\u0026nbsp;\u003c\/span\u003e\n \u003cspan\u003e\n \u003c\/span\u003e\n \u003c\/span\u003e\n \u003c\/small\u003e\n \u003c\/div\u003e\u003c\/div\u003e\n\n\n\u003cdiv class=\"price-you-save\" data-discount_percent=\"20\" data-saved_amount=\"$25.80\"\u003e\n \u003cspan\u003eYou save $25.80\u003c\/span\u003e\n\u003c\/div\u003e\n", mf: { } }; variants.push(variant); var variant = { id: 12900038148149, available: true, options: ["Standard Full"], option1: "Standard Full", option2: null, option3: null, price: 11120, compare_price: 13900, media: { alt: null, src: null, position: null, img_url: "\/\/lifekind.com\/cdn\/shopifycloud\/shopify\/assets\/no-image-50-3d8cc48bd078edcd544c8d60f929ed2d8800a3fc52e0f602e84b1767e392bfcd_{width}x.gif", hover_img_url: "\/\/lifekind.com\/cdn\/shopifycloud\/shopify\/assets\/no-image-50-3d8cc48bd078edcd544c8d60f929ed2d8800a3fc52e0f602e84b1767e392bfcd_{width}x.gif" }, price_html: "\n\u003cdiv class=\"price price--on-sale \"\u003e\n \u003cdiv class=\"price__container\"\u003e\u003cdiv class=\"price__regular\"\u003e\n \u003cspan class=\"visually-hidden visually-hidden--inline\"\u003eRegular price\u003c\/span\u003e\n \u003cspan class=\"price-item price-item--regular\"\u003e\n $111.20\n \u003c\/span\u003e\n \u003c\/div\u003e\n \u003cdiv class=\"price__sale\"\u003e\n \u003cdiv\u003e\n \u003cspan\u003ewas\u003c\/span\u003e\n \u003cspan class=\"visually-hidden visually-hidden--inline\"\u003eRegular price\u003c\/span\u003e\n \u003cspan\u003e\n \u003cs class=\"price-item price-item--regular\"\u003e\n \n $139.00\n \n \u003c\/s\u003e\n \u003c\/span\u003e\u003c\/div\u003e\n \u003cdiv\u003e\n \u003cspan\u003enow\u003c\/span\u003e\n \u003cspan class=\"visually-hidden visually-hidden--inline\"\u003eSale price\u003c\/span\u003e\n \u003cspan class=\"price-item price-item--sale price-item--last\"\u003e\n $111.20\n \u003c\/span\u003e\n \u003c\/div\u003e\n \u003c\/div\u003e\n \u003csmall class=\"unit-price caption hidden\"\u003e\n \u003cspan class=\"visually-hidden\"\u003eUnit price\u003c\/span\u003e\n \u003cspan class=\"price-item price-item--last\"\u003e\n \u003cspan\u003e\u003c\/span\u003e\n \u003cspan aria-hidden=\"true\"\u003e\/\u003c\/span\u003e\n \u003cspan class=\"visually-hidden\"\u003e\u0026nbsp;per\u0026nbsp;\u003c\/span\u003e\n \u003cspan\u003e\n \u003c\/span\u003e\n \u003c\/span\u003e\n \u003c\/small\u003e\n \u003c\/div\u003e\u003c\/div\u003e\n\n\n\u003cdiv class=\"price-you-save\" data-discount_percent=\"20\" data-saved_amount=\"$27.80\"\u003e\n \u003cspan\u003eYou save $27.80\u003c\/span\u003e\n\u003c\/div\u003e\n", mf: { } }; variants.push(variant); var variant = { id: 12962770812981, available: true, options: ["King Light"], option1: "King Light", option2: null, option3: null, price: 11120, compare_price: 13900, media: { alt: null, src: null, position: null, img_url: "\/\/lifekind.com\/cdn\/shopifycloud\/shopify\/assets\/no-image-50-3d8cc48bd078edcd544c8d60f929ed2d8800a3fc52e0f602e84b1767e392bfcd_{width}x.gif", hover_img_url: "\/\/lifekind.com\/cdn\/shopifycloud\/shopify\/assets\/no-image-50-3d8cc48bd078edcd544c8d60f929ed2d8800a3fc52e0f602e84b1767e392bfcd_{width}x.gif" }, price_html: "\n\u003cdiv class=\"price price--on-sale \"\u003e\n \u003cdiv class=\"price__container\"\u003e\u003cdiv class=\"price__regular\"\u003e\n \u003cspan class=\"visually-hidden visually-hidden--inline\"\u003eRegular price\u003c\/span\u003e\n \u003cspan class=\"price-item price-item--regular\"\u003e\n $111.20\n \u003c\/span\u003e\n \u003c\/div\u003e\n \u003cdiv class=\"price__sale\"\u003e\n \u003cdiv\u003e\n \u003cspan\u003ewas\u003c\/span\u003e\n \u003cspan class=\"visually-hidden visually-hidden--inline\"\u003eRegular price\u003c\/span\u003e\n \u003cspan\u003e\n \u003cs class=\"price-item price-item--regular\"\u003e\n \n $139.00\n \n \u003c\/s\u003e\n \u003c\/span\u003e\u003c\/div\u003e\n \u003cdiv\u003e\n \u003cspan\u003enow\u003c\/span\u003e\n \u003cspan class=\"visually-hidden visually-hidden--inline\"\u003eSale price\u003c\/span\u003e\n \u003cspan class=\"price-item price-item--sale price-item--last\"\u003e\n $111.20\n \u003c\/span\u003e\n \u003c\/div\u003e\n \u003c\/div\u003e\n \u003csmall class=\"unit-price caption hidden\"\u003e\n \u003cspan class=\"visually-hidden\"\u003eUnit price\u003c\/span\u003e\n \u003cspan class=\"price-item price-item--last\"\u003e\n \u003cspan\u003e\u003c\/span\u003e\n \u003cspan aria-hidden=\"true\"\u003e\/\u003c\/span\u003e\n \u003cspan class=\"visually-hidden\"\u003e\u0026nbsp;per\u0026nbsp;\u003c\/span\u003e\n \u003cspan\u003e\n \u003c\/span\u003e\n \u003c\/span\u003e\n \u003c\/small\u003e\n \u003c\/div\u003e\u003c\/div\u003e\n\n\n\u003cdiv class=\"price-you-save\" data-discount_percent=\"20\" data-saved_amount=\"$27.80\"\u003e\n \u003cspan\u003eYou save $27.80\u003c\/span\u003e\n\u003c\/div\u003e\n", mf: { } }; variants.push(variant); var variant = { id: 12900038180917, available: true, options: ["King Medium"], option1: "King Medium", option2: null, option3: null, price: 13520, compare_price: 16900, media: { alt: null, src: null, position: null, img_url: "\/\/lifekind.com\/cdn\/shopifycloud\/shopify\/assets\/no-image-50-3d8cc48bd078edcd544c8d60f929ed2d8800a3fc52e0f602e84b1767e392bfcd_{width}x.gif", hover_img_url: "\/\/lifekind.com\/cdn\/shopifycloud\/shopify\/assets\/no-image-50-3d8cc48bd078edcd544c8d60f929ed2d8800a3fc52e0f602e84b1767e392bfcd_{width}x.gif" }, price_html: "\n\u003cdiv class=\"price price--on-sale \"\u003e\n \u003cdiv class=\"price__container\"\u003e\u003cdiv class=\"price__regular\"\u003e\n \u003cspan class=\"visually-hidden visually-hidden--inline\"\u003eRegular price\u003c\/span\u003e\n \u003cspan class=\"price-item price-item--regular\"\u003e\n $135.20\n \u003c\/span\u003e\n \u003c\/div\u003e\n \u003cdiv class=\"price__sale\"\u003e\n \u003cdiv\u003e\n \u003cspan\u003ewas\u003c\/span\u003e\n \u003cspan class=\"visually-hidden visually-hidden--inline\"\u003eRegular price\u003c\/span\u003e\n \u003cspan\u003e\n \u003cs class=\"price-item price-item--regular\"\u003e\n \n $169.00\n \n \u003c\/s\u003e\n \u003c\/span\u003e\u003c\/div\u003e\n \u003cdiv\u003e\n \u003cspan\u003enow\u003c\/span\u003e\n \u003cspan class=\"visually-hidden visually-hidden--inline\"\u003eSale price\u003c\/span\u003e\n \u003cspan class=\"price-item price-item--sale price-item--last\"\u003e\n $135.20\n \u003c\/span\u003e\n \u003c\/div\u003e\n \u003c\/div\u003e\n \u003csmall class=\"unit-price caption hidden\"\u003e\n \u003cspan class=\"visually-hidden\"\u003eUnit price\u003c\/span\u003e\n \u003cspan class=\"price-item price-item--last\"\u003e\n \u003cspan\u003e\u003c\/span\u003e\n \u003cspan aria-hidden=\"true\"\u003e\/\u003c\/span\u003e\n \u003cspan class=\"visually-hidden\"\u003e\u0026nbsp;per\u0026nbsp;\u003c\/span\u003e\n \u003cspan\u003e\n \u003c\/span\u003e\n \u003c\/span\u003e\n \u003c\/small\u003e\n \u003c\/div\u003e\u003c\/div\u003e\n\n\n\u003cdiv class=\"price-you-save\" data-discount_percent=\"20\" data-saved_amount=\"$33.80\"\u003e\n \u003cspan\u003eYou save $33.80\u003c\/span\u003e\n\u003c\/div\u003e\n", mf: { } }; variants.push(variant); var variant = { id: 12900038213685, available: true, options: ["King Full"], option1: "King Full", option2: null, option3: null, price: 15120, compare_price: 18900, media: { alt: null, src: null, position: null, img_url: "\/\/lifekind.com\/cdn\/shopifycloud\/shopify\/assets\/no-image-50-3d8cc48bd078edcd544c8d60f929ed2d8800a3fc52e0f602e84b1767e392bfcd_{width}x.gif", hover_img_url: "\/\/lifekind.com\/cdn\/shopifycloud\/shopify\/assets\/no-image-50-3d8cc48bd078edcd544c8d60f929ed2d8800a3fc52e0f602e84b1767e392bfcd_{width}x.gif" }, price_html: "\n\u003cdiv class=\"price price--on-sale \"\u003e\n \u003cdiv class=\"price__container\"\u003e\u003cdiv class=\"price__regular\"\u003e\n \u003cspan class=\"visually-hidden visually-hidden--inline\"\u003eRegular price\u003c\/span\u003e\n \u003cspan class=\"price-item price-item--regular\"\u003e\n $151.20\n \u003c\/span\u003e\n \u003c\/div\u003e\n \u003cdiv class=\"price__sale\"\u003e\n \u003cdiv\u003e\n \u003cspan\u003ewas\u003c\/span\u003e\n \u003cspan class=\"visually-hidden visually-hidden--inline\"\u003eRegular price\u003c\/span\u003e\n \u003cspan\u003e\n \u003cs class=\"price-item price-item--regular\"\u003e\n \n $189.00\n \n \u003c\/s\u003e\n \u003c\/span\u003e\u003c\/div\u003e\n \u003cdiv\u003e\n \u003cspan\u003enow\u003c\/span\u003e\n \u003cspan class=\"visually-hidden visually-hidden--inline\"\u003eSale price\u003c\/span\u003e\n \u003cspan class=\"price-item price-item--sale price-item--last\"\u003e\n $151.20\n \u003c\/span\u003e\n \u003c\/div\u003e\n \u003c\/div\u003e\n \u003csmall class=\"unit-price caption hidden\"\u003e\n \u003cspan class=\"visually-hidden\"\u003eUnit price\u003c\/span\u003e\n \u003cspan class=\"price-item price-item--last\"\u003e\n \u003cspan\u003e\u003c\/span\u003e\n \u003cspan aria-hidden=\"true\"\u003e\/\u003c\/span\u003e\n \u003cspan class=\"visually-hidden\"\u003e\u0026nbsp;per\u0026nbsp;\u003c\/span\u003e\n \u003cspan\u003e\n \u003c\/span\u003e\n \u003c\/span\u003e\n \u003c\/small\u003e\n \u003c\/div\u003e\u003c\/div\u003e\n\n\n\u003cdiv class=\"price-you-save\" data-discount_percent=\"20\" data-saved_amount=\"$37.80\"\u003e\n \u003cspan\u003eYou save $37.80\u003c\/span\u003e\n\u003c\/div\u003e\n", mf: { } }; variants.push(variant); product.variants = variants;
Sale
var product = { id: 1345700954165, title: "Pure Sheets - Ivory Certified Organic Cotton Sheet Set", available: true, handle: "organic-cotton-pure-sheet-set", description: "Our certified organic sheet sets have a soft, traditional cotton feel. Made from GOTS-certified organic cotton, they're free of dyes or synthetic components, and the subtle cream color will complement any decor. The 300-thread-count sateen weave provides a silky-smooth finish. Each set contains a flat sheet, a fitted sheet, and two standard pillowcases (twin size contains one standard case; king sizes contain two king cases). Imported. In Ivory. Color may vary.", type: "Bedding", tags: ["Bedding","BFCM23","California King","Care:10","Care:17","Eastern King","Full","GOTS","Queen","Sheets","Twin","Twin XL"], options_with_values: [{"name":"Size","position":1,"values":["Twin","Twin XL","Full","Queen","Eastern King","California King"]}], featured_media: { alt: "Pure Sheets - Ivory Certified Organic Cotton Sheet Set", src: "\/\/lifekind.com\/cdn\/shop\/products\/Pure_Sheetscopy2.jpg?v=1663179554", img_url: "\/\/lifekind.com\/cdn\/shop\/products\/Pure_Sheetscopy2_{width}x.jpg?v=1663179554" }, url: "\/collections\/organic-mattresses-organic-bedding\/products\/organic-cotton-pure-sheet-set", mf: { } }; var variants = []; var variant = { id: 12325988565045, available: true, options: ["Twin"], option1: "Twin", option2: null, option3: null, price: 13200, compare_price: 16500, media: { alt: null, src: null, position: null, img_url: "\/\/lifekind.com\/cdn\/shopifycloud\/shopify\/assets\/no-image-50-3d8cc48bd078edcd544c8d60f929ed2d8800a3fc52e0f602e84b1767e392bfcd_{width}x.gif", hover_img_url: "\/\/lifekind.com\/cdn\/shopifycloud\/shopify\/assets\/no-image-50-3d8cc48bd078edcd544c8d60f929ed2d8800a3fc52e0f602e84b1767e392bfcd_{width}x.gif" }, price_html: "\n\u003cdiv class=\"price price--on-sale \"\u003e\n \u003cdiv class=\"price__container\"\u003e\u003cdiv class=\"price__regular\"\u003e\n \u003cspan class=\"visually-hidden visually-hidden--inline\"\u003eRegular price\u003c\/span\u003e\n \u003cspan class=\"price-item price-item--regular\"\u003e\n $132.00\n \u003c\/span\u003e\n \u003c\/div\u003e\n \u003cdiv class=\"price__sale\"\u003e\n \u003cdiv\u003e\n \u003cspan\u003ewas\u003c\/span\u003e\n \u003cspan class=\"visually-hidden visually-hidden--inline\"\u003eRegular price\u003c\/span\u003e\n \u003cspan\u003e\n \u003cs class=\"price-item price-item--regular\"\u003e\n \n $165.00\n \n \u003c\/s\u003e\n \u003c\/span\u003e\u003c\/div\u003e\n \u003cdiv\u003e\n \u003cspan\u003enow\u003c\/span\u003e\n \u003cspan class=\"visually-hidden visually-hidden--inline\"\u003eSale price\u003c\/span\u003e\n \u003cspan class=\"price-item price-item--sale price-item--last\"\u003e\n $132.00\n \u003c\/span\u003e\n \u003c\/div\u003e\n \u003c\/div\u003e\n \u003csmall class=\"unit-price caption hidden\"\u003e\n \u003cspan class=\"visually-hidden\"\u003eUnit price\u003c\/span\u003e\n \u003cspan class=\"price-item price-item--last\"\u003e\n \u003cspan\u003e\u003c\/span\u003e\n \u003cspan aria-hidden=\"true\"\u003e\/\u003c\/span\u003e\n \u003cspan class=\"visually-hidden\"\u003e\u0026nbsp;per\u0026nbsp;\u003c\/span\u003e\n \u003cspan\u003e\n \u003c\/span\u003e\n \u003c\/span\u003e\n \u003c\/small\u003e\n \u003c\/div\u003e\u003c\/div\u003e\n\n\n\u003cdiv class=\"price-you-save\" data-discount_percent=\"20\" data-saved_amount=\"$33.00\"\u003e\n \u003cspan\u003eYou save $33.00\u003c\/span\u003e\n\u003c\/div\u003e\n", mf: { } }; product.selected_variant = variant; variants.push(variant); var variant = { id: 12325988630581, available: true, options: ["Twin XL"], option1: "Twin XL", option2: null, option3: null, price: 13200, compare_price: 16500, media: { alt: null, src: null, position: null, img_url: "\/\/lifekind.com\/cdn\/shopifycloud\/shopify\/assets\/no-image-50-3d8cc48bd078edcd544c8d60f929ed2d8800a3fc52e0f602e84b1767e392bfcd_{width}x.gif", hover_img_url: "\/\/lifekind.com\/cdn\/shopifycloud\/shopify\/assets\/no-image-50-3d8cc48bd078edcd544c8d60f929ed2d8800a3fc52e0f602e84b1767e392bfcd_{width}x.gif" }, price_html: "\n\u003cdiv class=\"price price--on-sale \"\u003e\n \u003cdiv class=\"price__container\"\u003e\u003cdiv class=\"price__regular\"\u003e\n \u003cspan class=\"visually-hidden visually-hidden--inline\"\u003eRegular price\u003c\/span\u003e\n \u003cspan class=\"price-item price-item--regular\"\u003e\n $132.00\n \u003c\/span\u003e\n \u003c\/div\u003e\n \u003cdiv class=\"price__sale\"\u003e\n \u003cdiv\u003e\n \u003cspan\u003ewas\u003c\/span\u003e\n \u003cspan class=\"visually-hidden visually-hidden--inline\"\u003eRegular price\u003c\/span\u003e\n \u003cspan\u003e\n \u003cs class=\"price-item price-item--regular\"\u003e\n \n $165.00\n \n \u003c\/s\u003e\n \u003c\/span\u003e\u003c\/div\u003e\n \u003cdiv\u003e\n \u003cspan\u003enow\u003c\/span\u003e\n \u003cspan class=\"visually-hidden visually-hidden--inline\"\u003eSale price\u003c\/span\u003e\n \u003cspan class=\"price-item price-item--sale price-item--last\"\u003e\n $132.00\n \u003c\/span\u003e\n \u003c\/div\u003e\n \u003c\/div\u003e\n \u003csmall class=\"unit-price caption hidden\"\u003e\n \u003cspan class=\"visually-hidden\"\u003eUnit price\u003c\/span\u003e\n \u003cspan class=\"price-item price-item--last\"\u003e\n \u003cspan\u003e\u003c\/span\u003e\n \u003cspan aria-hidden=\"true\"\u003e\/\u003c\/span\u003e\n \u003cspan class=\"visually-hidden\"\u003e\u0026nbsp;per\u0026nbsp;\u003c\/span\u003e\n \u003cspan\u003e\n \u003c\/span\u003e\n \u003c\/span\u003e\n \u003c\/small\u003e\n \u003c\/div\u003e\u003c\/div\u003e\n\n\n\u003cdiv class=\"price-you-save\" data-discount_percent=\"20\" data-saved_amount=\"$33.00\"\u003e\n \u003cspan\u003eYou save $33.00\u003c\/span\u003e\n\u003c\/div\u003e\n", mf: { } }; variants.push(variant); var variant = { id: 12325988696117, available: true, options: ["Full"], option1: "Full", option2: null, option3: null, price: 17040, compare_price: 21300, media: { alt: null, src: null, position: null, img_url: "\/\/lifekind.com\/cdn\/shopifycloud\/shopify\/assets\/no-image-50-3d8cc48bd078edcd544c8d60f929ed2d8800a3fc52e0f602e84b1767e392bfcd_{width}x.gif", hover_img_url: "\/\/lifekind.com\/cdn\/shopifycloud\/shopify\/assets\/no-image-50-3d8cc48bd078edcd544c8d60f929ed2d8800a3fc52e0f602e84b1767e392bfcd_{width}x.gif" }, price_html: "\n\u003cdiv class=\"price price--on-sale \"\u003e\n \u003cdiv class=\"price__container\"\u003e\u003cdiv class=\"price__regular\"\u003e\n \u003cspan class=\"visually-hidden visually-hidden--inline\"\u003eRegular price\u003c\/span\u003e\n \u003cspan class=\"price-item price-item--regular\"\u003e\n $170.40\n \u003c\/span\u003e\n \u003c\/div\u003e\n \u003cdiv class=\"price__sale\"\u003e\n \u003cdiv\u003e\n \u003cspan\u003ewas\u003c\/span\u003e\n \u003cspan class=\"visually-hidden visually-hidden--inline\"\u003eRegular price\u003c\/span\u003e\n \u003cspan\u003e\n \u003cs class=\"price-item price-item--regular\"\u003e\n \n $213.00\n \n \u003c\/s\u003e\n \u003c\/span\u003e\u003c\/div\u003e\n \u003cdiv\u003e\n \u003cspan\u003enow\u003c\/span\u003e\n \u003cspan class=\"visually-hidden visually-hidden--inline\"\u003eSale price\u003c\/span\u003e\n \u003cspan class=\"price-item price-item--sale price-item--last\"\u003e\n $170.40\n \u003c\/span\u003e\n \u003c\/div\u003e\n \u003c\/div\u003e\n \u003csmall class=\"unit-price caption hidden\"\u003e\n \u003cspan class=\"visually-hidden\"\u003eUnit price\u003c\/span\u003e\n \u003cspan class=\"price-item price-item--last\"\u003e\n \u003cspan\u003e\u003c\/span\u003e\n \u003cspan aria-hidden=\"true\"\u003e\/\u003c\/span\u003e\n \u003cspan class=\"visually-hidden\"\u003e\u0026nbsp;per\u0026nbsp;\u003c\/span\u003e\n \u003cspan\u003e\n \u003c\/span\u003e\n \u003c\/span\u003e\n \u003c\/small\u003e\n \u003c\/div\u003e\u003c\/div\u003e\n\n\n\u003cdiv class=\"price-you-save\" data-discount_percent=\"20\" data-saved_amount=\"$42.60\"\u003e\n \u003cspan\u003eYou save $42.60\u003c\/span\u003e\n\u003c\/div\u003e\n", mf: { } }; variants.push(variant); var variant = { id: 12325988794421, available: true, options: ["Queen"], option1: "Queen", option2: null, option3: null, price: 18000, compare_price: 22500, media: { alt: null, src: null, position: null, img_url: "\/\/lifekind.com\/cdn\/shopifycloud\/shopify\/assets\/no-image-50-3d8cc48bd078edcd544c8d60f929ed2d8800a3fc52e0f602e84b1767e392bfcd_{width}x.gif", hover_img_url: "\/\/lifekind.com\/cdn\/shopifycloud\/shopify\/assets\/no-image-50-3d8cc48bd078edcd544c8d60f929ed2d8800a3fc52e0f602e84b1767e392bfcd_{width}x.gif" }, price_html: "\n\u003cdiv class=\"price price--on-sale \"\u003e\n \u003cdiv class=\"price__container\"\u003e\u003cdiv class=\"price__regular\"\u003e\n \u003cspan class=\"visually-hidden visually-hidden--inline\"\u003eRegular price\u003c\/span\u003e\n \u003cspan class=\"price-item price-item--regular\"\u003e\n $180.00\n \u003c\/span\u003e\n \u003c\/div\u003e\n \u003cdiv class=\"price__sale\"\u003e\n \u003cdiv\u003e\n \u003cspan\u003ewas\u003c\/span\u003e\n \u003cspan class=\"visually-hidden visually-hidden--inline\"\u003eRegular price\u003c\/span\u003e\n \u003cspan\u003e\n \u003cs class=\"price-item price-item--regular\"\u003e\n \n $225.00\n \n \u003c\/s\u003e\n \u003c\/span\u003e\u003c\/div\u003e\n \u003cdiv\u003e\n \u003cspan\u003enow\u003c\/span\u003e\n \u003cspan class=\"visually-hidden visually-hidden--inline\"\u003eSale price\u003c\/span\u003e\n \u003cspan class=\"price-item price-item--sale price-item--last\"\u003e\n $180.00\n \u003c\/span\u003e\n \u003c\/div\u003e\n \u003c\/div\u003e\n \u003csmall class=\"unit-price caption hidden\"\u003e\n \u003cspan class=\"visually-hidden\"\u003eUnit price\u003c\/span\u003e\n \u003cspan class=\"price-item price-item--last\"\u003e\n \u003cspan\u003e\u003c\/span\u003e\n \u003cspan aria-hidden=\"true\"\u003e\/\u003c\/span\u003e\n \u003cspan class=\"visually-hidden\"\u003e\u0026nbsp;per\u0026nbsp;\u003c\/span\u003e\n \u003cspan\u003e\n \u003c\/span\u003e\n \u003c\/span\u003e\n \u003c\/small\u003e\n \u003c\/div\u003e\u003c\/div\u003e\n\n\n\u003cdiv class=\"price-you-save\" data-discount_percent=\"20\" data-saved_amount=\"$45.00\"\u003e\n \u003cspan\u003eYou save $45.00\u003c\/span\u003e\n\u003c\/div\u003e\n", mf: { } }; variants.push(variant); var variant = { id: 12325988859957, available: true, options: ["Eastern King"], option1: "Eastern King", option2: null, option3: null, price: 21200, compare_price: 26500, media: { alt: null, src: null, position: null, img_url: "\/\/lifekind.com\/cdn\/shopifycloud\/shopify\/assets\/no-image-50-3d8cc48bd078edcd544c8d60f929ed2d8800a3fc52e0f602e84b1767e392bfcd_{width}x.gif", hover_img_url: "\/\/lifekind.com\/cdn\/shopifycloud\/shopify\/assets\/no-image-50-3d8cc48bd078edcd544c8d60f929ed2d8800a3fc52e0f602e84b1767e392bfcd_{width}x.gif" }, price_html: "\n\u003cdiv class=\"price price--on-sale \"\u003e\n \u003cdiv class=\"price__container\"\u003e\u003cdiv class=\"price__regular\"\u003e\n \u003cspan class=\"visually-hidden visually-hidden--inline\"\u003eRegular price\u003c\/span\u003e\n \u003cspan class=\"price-item price-item--regular\"\u003e\n $212.00\n \u003c\/span\u003e\n \u003c\/div\u003e\n \u003cdiv class=\"price__sale\"\u003e\n \u003cdiv\u003e\n \u003cspan\u003ewas\u003c\/span\u003e\n \u003cspan class=\"visually-hidden visually-hidden--inline\"\u003eRegular price\u003c\/span\u003e\n \u003cspan\u003e\n \u003cs class=\"price-item price-item--regular\"\u003e\n \n $265.00\n \n \u003c\/s\u003e\n \u003c\/span\u003e\u003c\/div\u003e\n \u003cdiv\u003e\n \u003cspan\u003enow\u003c\/span\u003e\n \u003cspan class=\"visually-hidden visually-hidden--inline\"\u003eSale price\u003c\/span\u003e\n \u003cspan class=\"price-item price-item--sale price-item--last\"\u003e\n $212.00\n \u003c\/span\u003e\n \u003c\/div\u003e\n \u003c\/div\u003e\n \u003csmall class=\"unit-price caption hidden\"\u003e\n \u003cspan class=\"visually-hidden\"\u003eUnit price\u003c\/span\u003e\n \u003cspan class=\"price-item price-item--last\"\u003e\n \u003cspan\u003e\u003c\/span\u003e\n \u003cspan aria-hidden=\"true\"\u003e\/\u003c\/span\u003e\n \u003cspan class=\"visually-hidden\"\u003e\u0026nbsp;per\u0026nbsp;\u003c\/span\u003e\n \u003cspan\u003e\n \u003c\/span\u003e\n \u003c\/span\u003e\n \u003c\/small\u003e\n \u003c\/div\u003e\u003c\/div\u003e\n\n\n\u003cdiv class=\"price-you-save\" data-discount_percent=\"20\" data-saved_amount=\"$53.00\"\u003e\n \u003cspan\u003eYou save $53.00\u003c\/span\u003e\n\u003c\/div\u003e\n", mf: { } }; variants.push(variant); var variant = { id: 12325988925493, available: true, options: ["California King"], option1: "California King", option2: null, option3: null, price: 21200, compare_price: 26500, media: { alt: null, src: null, position: null, img_url: "\/\/lifekind.com\/cdn\/shopifycloud\/shopify\/assets\/no-image-50-3d8cc48bd078edcd544c8d60f929ed2d8800a3fc52e0f602e84b1767e392bfcd_{width}x.gif", hover_img_url: "\/\/lifekind.com\/cdn\/shopifycloud\/shopify\/assets\/no-image-50-3d8cc48bd078edcd544c8d60f929ed2d8800a3fc52e0f602e84b1767e392bfcd_{width}x.gif" }, price_html: "\n\u003cdiv class=\"price price--on-sale \"\u003e\n \u003cdiv class=\"price__container\"\u003e\u003cdiv class=\"price__regular\"\u003e\n \u003cspan class=\"visually-hidden visually-hidden--inline\"\u003eRegular price\u003c\/span\u003e\n \u003cspan class=\"price-item price-item--regular\"\u003e\n $212.00\n \u003c\/span\u003e\n \u003c\/div\u003e\n \u003cdiv class=\"price__sale\"\u003e\n \u003cdiv\u003e\n \u003cspan\u003ewas\u003c\/span\u003e\n \u003cspan class=\"visually-hidden visually-hidden--inline\"\u003eRegular price\u003c\/span\u003e\n \u003cspan\u003e\n \u003cs class=\"price-item price-item--regular\"\u003e\n \n $265.00\n \n \u003c\/s\u003e\n \u003c\/span\u003e\u003c\/div\u003e\n \u003cdiv\u003e\n \u003cspan\u003enow\u003c\/span\u003e\n \u003cspan class=\"visually-hidden visually-hidden--inline\"\u003eSale price\u003c\/span\u003e\n \u003cspan class=\"price-item price-item--sale price-item--last\"\u003e\n $212.00\n \u003c\/span\u003e\n \u003c\/div\u003e\n \u003c\/div\u003e\n \u003csmall class=\"unit-price caption hidden\"\u003e\n \u003cspan class=\"visually-hidden\"\u003eUnit price\u003c\/span\u003e\n \u003cspan class=\"price-item price-item--last\"\u003e\n \u003cspan\u003e\u003c\/span\u003e\n \u003cspan aria-hidden=\"true\"\u003e\/\u003c\/span\u003e\n \u003cspan class=\"visually-hidden\"\u003e\u0026nbsp;per\u0026nbsp;\u003c\/span\u003e\n \u003cspan\u003e\n \u003c\/span\u003e\n \u003c\/span\u003e\n \u003c\/small\u003e\n \u003c\/div\u003e\u003c\/div\u003e\n\n\n\u003cdiv class=\"price-you-save\" data-discount_percent=\"20\" data-saved_amount=\"$53.00\"\u003e\n \u003cspan\u003eYou save $53.00\u003c\/span\u003e\n\u003c\/div\u003e\n", mf: { } }; variants.push(variant); product.variants = variants;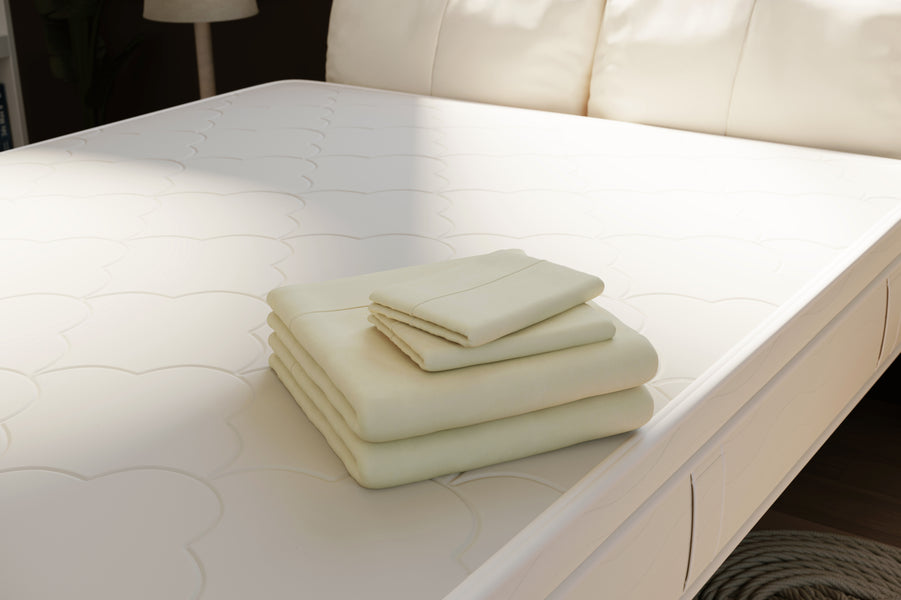 Sale
var product = { id: 1345703804981, title: "Dream Sheets — White Certified Organic Cotton Sheet Set", available: true, handle: "organic-cotton-dream-sheet-set", description: "Perfectly designed, these comfy organic sheets are woven of high-grade GOTS-certified organic cotton. These organic linens are known for their high tear strength and longer life, and come in a handy bag that can be reused over and over. The fabric is a 300-thread-count weave in a sateen finish and is lightened using hydrogen peroxide only. Each sheet set contains a flat sheet, a fitted sheet, and two pillowcases (twin size contains one case; king sizes contain king cases). In white. Color may vary. Imported.  Available in Twin, Twin XL, Full, Queen, and King.", type: "Bedding", tags: ["Bedding","Bestseller","BFCM23","Care:10","Care:17","GOTS","Sheets"], options_with_values: [{"name":"Size","position":1,"values":["Twin","Twin XL","Full","Queen","Eastern King","California King"]}], featured_media: { alt: "Dream Sheets — White Certified Organic Cotton Sheet Set", src: "\/\/lifekind.com\/cdn\/shop\/products\/Dream_Sheets_new.jpg?v=1663179286", img_url: "\/\/lifekind.com\/cdn\/shop\/products\/Dream_Sheets_new_{width}x.jpg?v=1663179286" }, url: "\/collections\/organic-mattresses-organic-bedding\/products\/organic-cotton-dream-sheet-set", mf: { } }; var variants = []; var variant = { id: 12325996003381, available: true, options: ["Twin"], option1: "Twin", option2: null, option3: null, price: 13200, compare_price: 16500, media: { alt: null, src: null, position: null, img_url: "\/\/lifekind.com\/cdn\/shopifycloud\/shopify\/assets\/no-image-50-3d8cc48bd078edcd544c8d60f929ed2d8800a3fc52e0f602e84b1767e392bfcd_{width}x.gif", hover_img_url: "\/\/lifekind.com\/cdn\/shopifycloud\/shopify\/assets\/no-image-50-3d8cc48bd078edcd544c8d60f929ed2d8800a3fc52e0f602e84b1767e392bfcd_{width}x.gif" }, price_html: "\n\u003cdiv class=\"price price--on-sale \"\u003e\n \u003cdiv class=\"price__container\"\u003e\u003cdiv class=\"price__regular\"\u003e\n \u003cspan class=\"visually-hidden visually-hidden--inline\"\u003eRegular price\u003c\/span\u003e\n \u003cspan class=\"price-item price-item--regular\"\u003e\n $132.00\n \u003c\/span\u003e\n \u003c\/div\u003e\n \u003cdiv class=\"price__sale\"\u003e\n \u003cdiv\u003e\n \u003cspan\u003ewas\u003c\/span\u003e\n \u003cspan class=\"visually-hidden visually-hidden--inline\"\u003eRegular price\u003c\/span\u003e\n \u003cspan\u003e\n \u003cs class=\"price-item price-item--regular\"\u003e\n \n $165.00\n \n \u003c\/s\u003e\n \u003c\/span\u003e\u003c\/div\u003e\n \u003cdiv\u003e\n \u003cspan\u003enow\u003c\/span\u003e\n \u003cspan class=\"visually-hidden visually-hidden--inline\"\u003eSale price\u003c\/span\u003e\n \u003cspan class=\"price-item price-item--sale price-item--last\"\u003e\n $132.00\n \u003c\/span\u003e\n \u003c\/div\u003e\n \u003c\/div\u003e\n \u003csmall class=\"unit-price caption hidden\"\u003e\n \u003cspan class=\"visually-hidden\"\u003eUnit price\u003c\/span\u003e\n \u003cspan class=\"price-item price-item--last\"\u003e\n \u003cspan\u003e\u003c\/span\u003e\n \u003cspan aria-hidden=\"true\"\u003e\/\u003c\/span\u003e\n \u003cspan class=\"visually-hidden\"\u003e\u0026nbsp;per\u0026nbsp;\u003c\/span\u003e\n \u003cspan\u003e\n \u003c\/span\u003e\n \u003c\/span\u003e\n \u003c\/small\u003e\n \u003c\/div\u003e\u003c\/div\u003e\n\n\n\u003cdiv class=\"price-you-save\" data-discount_percent=\"20\" data-saved_amount=\"$33.00\"\u003e\n \u003cspan\u003eYou save $33.00\u003c\/span\u003e\n\u003c\/div\u003e\n", mf: { } }; product.selected_variant = variant; variants.push(variant); var variant = { id: 12325995741237, available: true, options: ["Twin XL"], option1: "Twin XL", option2: null, option3: null, price: 13200, compare_price: 16500, media: { alt: null, src: null, position: null, img_url: "\/\/lifekind.com\/cdn\/shopifycloud\/shopify\/assets\/no-image-50-3d8cc48bd078edcd544c8d60f929ed2d8800a3fc52e0f602e84b1767e392bfcd_{width}x.gif", hover_img_url: "\/\/lifekind.com\/cdn\/shopifycloud\/shopify\/assets\/no-image-50-3d8cc48bd078edcd544c8d60f929ed2d8800a3fc52e0f602e84b1767e392bfcd_{width}x.gif" }, price_html: "\n\u003cdiv class=\"price price--on-sale \"\u003e\n \u003cdiv class=\"price__container\"\u003e\u003cdiv class=\"price__regular\"\u003e\n \u003cspan class=\"visually-hidden visually-hidden--inline\"\u003eRegular price\u003c\/span\u003e\n \u003cspan class=\"price-item price-item--regular\"\u003e\n $132.00\n \u003c\/span\u003e\n \u003c\/div\u003e\n \u003cdiv class=\"price__sale\"\u003e\n \u003cdiv\u003e\n \u003cspan\u003ewas\u003c\/span\u003e\n \u003cspan class=\"visually-hidden visually-hidden--inline\"\u003eRegular price\u003c\/span\u003e\n \u003cspan\u003e\n \u003cs class=\"price-item price-item--regular\"\u003e\n \n $165.00\n \n \u003c\/s\u003e\n \u003c\/span\u003e\u003c\/div\u003e\n \u003cdiv\u003e\n \u003cspan\u003enow\u003c\/span\u003e\n \u003cspan class=\"visually-hidden visually-hidden--inline\"\u003eSale price\u003c\/span\u003e\n \u003cspan class=\"price-item price-item--sale price-item--last\"\u003e\n $132.00\n \u003c\/span\u003e\n \u003c\/div\u003e\n \u003c\/div\u003e\n \u003csmall class=\"unit-price caption hidden\"\u003e\n \u003cspan class=\"visually-hidden\"\u003eUnit price\u003c\/span\u003e\n \u003cspan class=\"price-item price-item--last\"\u003e\n \u003cspan\u003e\u003c\/span\u003e\n \u003cspan aria-hidden=\"true\"\u003e\/\u003c\/span\u003e\n \u003cspan class=\"visually-hidden\"\u003e\u0026nbsp;per\u0026nbsp;\u003c\/span\u003e\n \u003cspan\u003e\n \u003c\/span\u003e\n \u003c\/span\u003e\n \u003c\/small\u003e\n \u003c\/div\u003e\u003c\/div\u003e\n\n\n\u003cdiv class=\"price-you-save\" data-discount_percent=\"20\" data-saved_amount=\"$33.00\"\u003e\n \u003cspan\u003eYou save $33.00\u003c\/span\u003e\n\u003c\/div\u003e\n", mf: { } }; variants.push(variant); var variant = { id: 12325995806773, available: true, options: ["Full"], option1: "Full", option2: null, option3: null, price: 17040, compare_price: 21300, media: { alt: null, src: null, position: null, img_url: "\/\/lifekind.com\/cdn\/shopifycloud\/shopify\/assets\/no-image-50-3d8cc48bd078edcd544c8d60f929ed2d8800a3fc52e0f602e84b1767e392bfcd_{width}x.gif", hover_img_url: "\/\/lifekind.com\/cdn\/shopifycloud\/shopify\/assets\/no-image-50-3d8cc48bd078edcd544c8d60f929ed2d8800a3fc52e0f602e84b1767e392bfcd_{width}x.gif" }, price_html: "\n\u003cdiv class=\"price price--on-sale \"\u003e\n \u003cdiv class=\"price__container\"\u003e\u003cdiv class=\"price__regular\"\u003e\n \u003cspan class=\"visually-hidden visually-hidden--inline\"\u003eRegular price\u003c\/span\u003e\n \u003cspan class=\"price-item price-item--regular\"\u003e\n $170.40\n \u003c\/span\u003e\n \u003c\/div\u003e\n \u003cdiv class=\"price__sale\"\u003e\n \u003cdiv\u003e\n \u003cspan\u003ewas\u003c\/span\u003e\n \u003cspan class=\"visually-hidden visually-hidden--inline\"\u003eRegular price\u003c\/span\u003e\n \u003cspan\u003e\n \u003cs class=\"price-item price-item--regular\"\u003e\n \n $213.00\n \n \u003c\/s\u003e\n \u003c\/span\u003e\u003c\/div\u003e\n \u003cdiv\u003e\n \u003cspan\u003enow\u003c\/span\u003e\n \u003cspan class=\"visually-hidden visually-hidden--inline\"\u003eSale price\u003c\/span\u003e\n \u003cspan class=\"price-item price-item--sale price-item--last\"\u003e\n $170.40\n \u003c\/span\u003e\n \u003c\/div\u003e\n \u003c\/div\u003e\n \u003csmall class=\"unit-price caption hidden\"\u003e\n \u003cspan class=\"visually-hidden\"\u003eUnit price\u003c\/span\u003e\n \u003cspan class=\"price-item price-item--last\"\u003e\n \u003cspan\u003e\u003c\/span\u003e\n \u003cspan aria-hidden=\"true\"\u003e\/\u003c\/span\u003e\n \u003cspan class=\"visually-hidden\"\u003e\u0026nbsp;per\u0026nbsp;\u003c\/span\u003e\n \u003cspan\u003e\n \u003c\/span\u003e\n \u003c\/span\u003e\n \u003c\/small\u003e\n \u003c\/div\u003e\u003c\/div\u003e\n\n\n\u003cdiv class=\"price-you-save\" data-discount_percent=\"20\" data-saved_amount=\"$42.60\"\u003e\n \u003cspan\u003eYou save $42.60\u003c\/span\u003e\n\u003c\/div\u003e\n", mf: { } }; variants.push(variant); var variant = { id: 12325995905077, available: true, options: ["Queen"], option1: "Queen", option2: null, option3: null, price: 18000, compare_price: 22500, media: { alt: null, src: null, position: null, img_url: "\/\/lifekind.com\/cdn\/shopifycloud\/shopify\/assets\/no-image-50-3d8cc48bd078edcd544c8d60f929ed2d8800a3fc52e0f602e84b1767e392bfcd_{width}x.gif", hover_img_url: "\/\/lifekind.com\/cdn\/shopifycloud\/shopify\/assets\/no-image-50-3d8cc48bd078edcd544c8d60f929ed2d8800a3fc52e0f602e84b1767e392bfcd_{width}x.gif" }, price_html: "\n\u003cdiv class=\"price price--on-sale \"\u003e\n \u003cdiv class=\"price__container\"\u003e\u003cdiv class=\"price__regular\"\u003e\n \u003cspan class=\"visually-hidden visually-hidden--inline\"\u003eRegular price\u003c\/span\u003e\n \u003cspan class=\"price-item price-item--regular\"\u003e\n $180.00\n \u003c\/span\u003e\n \u003c\/div\u003e\n \u003cdiv class=\"price__sale\"\u003e\n \u003cdiv\u003e\n \u003cspan\u003ewas\u003c\/span\u003e\n \u003cspan class=\"visually-hidden visually-hidden--inline\"\u003eRegular price\u003c\/span\u003e\n \u003cspan\u003e\n \u003cs class=\"price-item price-item--regular\"\u003e\n \n $225.00\n \n \u003c\/s\u003e\n \u003c\/span\u003e\u003c\/div\u003e\n \u003cdiv\u003e\n \u003cspan\u003enow\u003c\/span\u003e\n \u003cspan class=\"visually-hidden visually-hidden--inline\"\u003eSale price\u003c\/span\u003e\n \u003cspan class=\"price-item price-item--sale price-item--last\"\u003e\n $180.00\n \u003c\/span\u003e\n \u003c\/div\u003e\n \u003c\/div\u003e\n \u003csmall class=\"unit-price caption hidden\"\u003e\n \u003cspan class=\"visually-hidden\"\u003eUnit price\u003c\/span\u003e\n \u003cspan class=\"price-item price-item--last\"\u003e\n \u003cspan\u003e\u003c\/span\u003e\n \u003cspan aria-hidden=\"true\"\u003e\/\u003c\/span\u003e\n \u003cspan class=\"visually-hidden\"\u003e\u0026nbsp;per\u0026nbsp;\u003c\/span\u003e\n \u003cspan\u003e\n \u003c\/span\u003e\n \u003c\/span\u003e\n \u003c\/small\u003e\n \u003c\/div\u003e\u003c\/div\u003e\n\n\n\u003cdiv class=\"price-you-save\" data-discount_percent=\"20\" data-saved_amount=\"$45.00\"\u003e\n \u003cspan\u003eYou save $45.00\u003c\/span\u003e\n\u003c\/div\u003e\n", mf: { } }; variants.push(variant); var variant = { id: 12325995937845, available: true, options: ["Eastern King"], option1: "Eastern King", option2: null, option3: null, price: 21200, compare_price: 26500, media: { alt: null, src: null, position: null, img_url: "\/\/lifekind.com\/cdn\/shopifycloud\/shopify\/assets\/no-image-50-3d8cc48bd078edcd544c8d60f929ed2d8800a3fc52e0f602e84b1767e392bfcd_{width}x.gif", hover_img_url: "\/\/lifekind.com\/cdn\/shopifycloud\/shopify\/assets\/no-image-50-3d8cc48bd078edcd544c8d60f929ed2d8800a3fc52e0f602e84b1767e392bfcd_{width}x.gif" }, price_html: "\n\u003cdiv class=\"price price--on-sale \"\u003e\n \u003cdiv class=\"price__container\"\u003e\u003cdiv class=\"price__regular\"\u003e\n \u003cspan class=\"visually-hidden visually-hidden--inline\"\u003eRegular price\u003c\/span\u003e\n \u003cspan class=\"price-item price-item--regular\"\u003e\n $212.00\n \u003c\/span\u003e\n \u003c\/div\u003e\n \u003cdiv class=\"price__sale\"\u003e\n \u003cdiv\u003e\n \u003cspan\u003ewas\u003c\/span\u003e\n \u003cspan class=\"visually-hidden visually-hidden--inline\"\u003eRegular price\u003c\/span\u003e\n \u003cspan\u003e\n \u003cs class=\"price-item price-item--regular\"\u003e\n \n $265.00\n \n \u003c\/s\u003e\n \u003c\/span\u003e\u003c\/div\u003e\n \u003cdiv\u003e\n \u003cspan\u003enow\u003c\/span\u003e\n \u003cspan class=\"visually-hidden visually-hidden--inline\"\u003eSale price\u003c\/span\u003e\n \u003cspan class=\"price-item price-item--sale price-item--last\"\u003e\n $212.00\n \u003c\/span\u003e\n \u003c\/div\u003e\n \u003c\/div\u003e\n \u003csmall class=\"unit-price caption hidden\"\u003e\n \u003cspan class=\"visually-hidden\"\u003eUnit price\u003c\/span\u003e\n \u003cspan class=\"price-item price-item--last\"\u003e\n \u003cspan\u003e\u003c\/span\u003e\n \u003cspan aria-hidden=\"true\"\u003e\/\u003c\/span\u003e\n \u003cspan class=\"visually-hidden\"\u003e\u0026nbsp;per\u0026nbsp;\u003c\/span\u003e\n \u003cspan\u003e\n \u003c\/span\u003e\n \u003c\/span\u003e\n \u003c\/small\u003e\n \u003c\/div\u003e\u003c\/div\u003e\n\n\n\u003cdiv class=\"price-you-save\" data-discount_percent=\"20\" data-saved_amount=\"$53.00\"\u003e\n \u003cspan\u003eYou save $53.00\u003c\/span\u003e\n\u003c\/div\u003e\n", mf: { } }; variants.push(variant); var variant = { id: 12325995970613, available: true, options: ["California King"], option1: "California King", option2: null, option3: null, price: 21200, compare_price: 26500, media: { alt: null, src: null, position: null, img_url: "\/\/lifekind.com\/cdn\/shopifycloud\/shopify\/assets\/no-image-50-3d8cc48bd078edcd544c8d60f929ed2d8800a3fc52e0f602e84b1767e392bfcd_{width}x.gif", hover_img_url: "\/\/lifekind.com\/cdn\/shopifycloud\/shopify\/assets\/no-image-50-3d8cc48bd078edcd544c8d60f929ed2d8800a3fc52e0f602e84b1767e392bfcd_{width}x.gif" }, price_html: "\n\u003cdiv class=\"price price--on-sale \"\u003e\n \u003cdiv class=\"price__container\"\u003e\u003cdiv class=\"price__regular\"\u003e\n \u003cspan class=\"visually-hidden visually-hidden--inline\"\u003eRegular price\u003c\/span\u003e\n \u003cspan class=\"price-item price-item--regular\"\u003e\n $212.00\n \u003c\/span\u003e\n \u003c\/div\u003e\n \u003cdiv class=\"price__sale\"\u003e\n \u003cdiv\u003e\n \u003cspan\u003ewas\u003c\/span\u003e\n \u003cspan class=\"visually-hidden visually-hidden--inline\"\u003eRegular price\u003c\/span\u003e\n \u003cspan\u003e\n \u003cs class=\"price-item price-item--regular\"\u003e\n \n $265.00\n \n \u003c\/s\u003e\n \u003c\/span\u003e\u003c\/div\u003e\n \u003cdiv\u003e\n \u003cspan\u003enow\u003c\/span\u003e\n \u003cspan class=\"visually-hidden visually-hidden--inline\"\u003eSale price\u003c\/span\u003e\n \u003cspan class=\"price-item price-item--sale price-item--last\"\u003e\n $212.00\n \u003c\/span\u003e\n \u003c\/div\u003e\n \u003c\/div\u003e\n \u003csmall class=\"unit-price caption hidden\"\u003e\n \u003cspan class=\"visually-hidden\"\u003eUnit price\u003c\/span\u003e\n \u003cspan class=\"price-item price-item--last\"\u003e\n \u003cspan\u003e\u003c\/span\u003e\n \u003cspan aria-hidden=\"true\"\u003e\/\u003c\/span\u003e\n \u003cspan class=\"visually-hidden\"\u003e\u0026nbsp;per\u0026nbsp;\u003c\/span\u003e\n \u003cspan\u003e\n \u003c\/span\u003e\n \u003c\/span\u003e\n \u003c\/small\u003e\n \u003c\/div\u003e\u003c\/div\u003e\n\n\n\u003cdiv class=\"price-you-save\" data-discount_percent=\"20\" data-saved_amount=\"$53.00\"\u003e\n \u003cspan\u003eYou save $53.00\u003c\/span\u003e\n\u003c\/div\u003e\n", mf: { } }; variants.push(variant); product.variants = variants;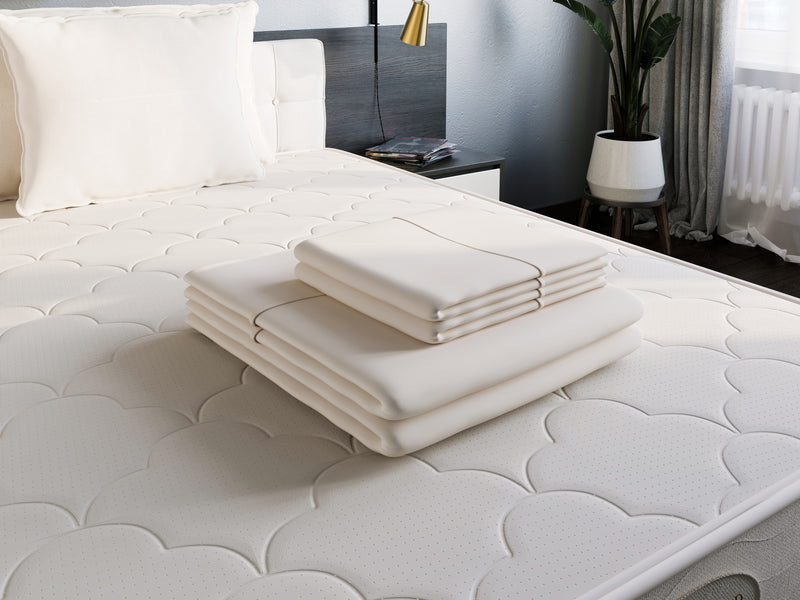 Sale
var product = { id: 1345701707829, title: "Organic Mattress Pad — Flannel", available: true, handle: "organic-mattress-pad-flannel", description: "If you purchase only one accessory for your certified organic mattress, the flannel pad should be the one! Two layers of heavyweight, certified organic cotton flannel material are quilted together to make a soft, seamless, absorbent organic mattress pad. Wide cotton-and-rubber elastic corner straps hold our organic mattress pads securely in place (except for crib size, which is fitted all the way around). Caring for your flannel pad is easy, since it's machine washable. Oversized to allow for shrinkage, it will protect your mattress from stains and soiling for years, preserving your mattress's warranty and keeping it from appearing dingy and worn.\nThe thickness of our flannel organic mattress pad is approximately that of three or four flannel sheets quilted together, giving it a substantial weight that is made to last for years. It's a wise investment in the longevity of your mattress, and could end up saving you much more than you invest in it.\nThis mattress pad is made from U.S-grown certified organic cotton in our very own Eco-Factory™, located in Yuba City, CA. It's the same facility in which we make our mattresses, where everything from thread to finished product is third-party certified. It doesn't get any purer than that! Our high standards for purity, quality, and integrity are just as stringent in the production of our organic mattress pads as they are in our mattresses. We believe that Lifekind organic mattress pads deserve no less. Made in the USA.\nMattress Pad Care: Machine wash in warm or hot water, tumble dry on low, remove promptly.\nCrib (28x52\") • Twin (38x75\") • Twin XL (38x80\") • Full (54x75\") • Queen (60x80\") \nEastern King (76x80\") • Cal King (72x84\")", type: "Bedding", tags: ["Bedding","Care:10","Care:17","Cotton","Mattress Pad","Protection"], options_with_values: [{"name":"Size","position":1,"values":["Crib","Twin","Twin XL","Full","Queen","Eastern King","California King"]}], featured_media: { alt: "Organic Mattress Pad — Flannel", src: "\/\/lifekind.com\/cdn\/shop\/products\/FlannelMattressPadInRoomScene.jpg?v=1663179212", img_url: "\/\/lifekind.com\/cdn\/shop\/products\/FlannelMattressPadInRoomScene_{width}x.jpg?v=1663179212" }, url: "\/collections\/organic-mattresses-organic-bedding\/products\/organic-mattress-pad-flannel", mf: { } }; var variants = []; var variant = { id: 12325991022645, available: true, options: ["Crib"], option1: "Crib", option2: null, option3: null, price: 15920, compare_price: 19900, media: { alt: null, src: null, position: null, img_url: "\/\/lifekind.com\/cdn\/shopifycloud\/shopify\/assets\/no-image-50-3d8cc48bd078edcd544c8d60f929ed2d8800a3fc52e0f602e84b1767e392bfcd_{width}x.gif", hover_img_url: "\/\/lifekind.com\/cdn\/shopifycloud\/shopify\/assets\/no-image-50-3d8cc48bd078edcd544c8d60f929ed2d8800a3fc52e0f602e84b1767e392bfcd_{width}x.gif" }, price_html: "\n\u003cdiv class=\"price price--on-sale \"\u003e\n \u003cdiv class=\"price__container\"\u003e\u003cdiv class=\"price__regular\"\u003e\n \u003cspan class=\"visually-hidden visually-hidden--inline\"\u003eRegular price\u003c\/span\u003e\n \u003cspan class=\"price-item price-item--regular\"\u003e\n $159.20\n \u003c\/span\u003e\n \u003c\/div\u003e\n \u003cdiv class=\"price__sale\"\u003e\n \u003cdiv\u003e\n \u003cspan\u003ewas\u003c\/span\u003e\n \u003cspan class=\"visually-hidden visually-hidden--inline\"\u003eRegular price\u003c\/span\u003e\n \u003cspan\u003e\n \u003cs class=\"price-item price-item--regular\"\u003e\n \n $199.00\n \n \u003c\/s\u003e\n \u003c\/span\u003e\u003c\/div\u003e\n \u003cdiv\u003e\n \u003cspan\u003enow\u003c\/span\u003e\n \u003cspan class=\"visually-hidden visually-hidden--inline\"\u003eSale price\u003c\/span\u003e\n \u003cspan class=\"price-item price-item--sale price-item--last\"\u003e\n $159.20\n \u003c\/span\u003e\n \u003c\/div\u003e\n \u003c\/div\u003e\n \u003csmall class=\"unit-price caption hidden\"\u003e\n \u003cspan class=\"visually-hidden\"\u003eUnit price\u003c\/span\u003e\n \u003cspan class=\"price-item price-item--last\"\u003e\n \u003cspan\u003e\u003c\/span\u003e\n \u003cspan aria-hidden=\"true\"\u003e\/\u003c\/span\u003e\n \u003cspan class=\"visually-hidden\"\u003e\u0026nbsp;per\u0026nbsp;\u003c\/span\u003e\n \u003cspan\u003e\n \u003c\/span\u003e\n \u003c\/span\u003e\n \u003c\/small\u003e\n \u003c\/div\u003e\u003c\/div\u003e\n\n\n\u003cdiv class=\"price-you-save\" data-discount_percent=\"20\" data-saved_amount=\"$39.80\"\u003e\n \u003cspan\u003eYou save $39.80\u003c\/span\u003e\n\u003c\/div\u003e\n", mf: { } }; product.selected_variant = variant; variants.push(variant); var variant = { id: 12325990727733, available: true, options: ["Twin"], option1: "Twin", option2: null, option3: null, price: 17520, compare_price: 21900, media: { alt: null, src: null, position: null, img_url: "\/\/lifekind.com\/cdn\/shopifycloud\/shopify\/assets\/no-image-50-3d8cc48bd078edcd544c8d60f929ed2d8800a3fc52e0f602e84b1767e392bfcd_{width}x.gif", hover_img_url: "\/\/lifekind.com\/cdn\/shopifycloud\/shopify\/assets\/no-image-50-3d8cc48bd078edcd544c8d60f929ed2d8800a3fc52e0f602e84b1767e392bfcd_{width}x.gif" }, price_html: "\n\u003cdiv class=\"price price--on-sale \"\u003e\n \u003cdiv class=\"price__container\"\u003e\u003cdiv class=\"price__regular\"\u003e\n \u003cspan class=\"visually-hidden visually-hidden--inline\"\u003eRegular price\u003c\/span\u003e\n \u003cspan class=\"price-item price-item--regular\"\u003e\n $175.20\n \u003c\/span\u003e\n \u003c\/div\u003e\n \u003cdiv class=\"price__sale\"\u003e\n \u003cdiv\u003e\n \u003cspan\u003ewas\u003c\/span\u003e\n \u003cspan class=\"visually-hidden visually-hidden--inline\"\u003eRegular price\u003c\/span\u003e\n \u003cspan\u003e\n \u003cs class=\"price-item price-item--regular\"\u003e\n \n $219.00\n \n \u003c\/s\u003e\n \u003c\/span\u003e\u003c\/div\u003e\n \u003cdiv\u003e\n \u003cspan\u003enow\u003c\/span\u003e\n \u003cspan class=\"visually-hidden visually-hidden--inline\"\u003eSale price\u003c\/span\u003e\n \u003cspan class=\"price-item price-item--sale price-item--last\"\u003e\n $175.20\n \u003c\/span\u003e\n \u003c\/div\u003e\n \u003c\/div\u003e\n \u003csmall class=\"unit-price caption hidden\"\u003e\n \u003cspan class=\"visually-hidden\"\u003eUnit price\u003c\/span\u003e\n \u003cspan class=\"price-item price-item--last\"\u003e\n \u003cspan\u003e\u003c\/span\u003e\n \u003cspan aria-hidden=\"true\"\u003e\/\u003c\/span\u003e\n \u003cspan class=\"visually-hidden\"\u003e\u0026nbsp;per\u0026nbsp;\u003c\/span\u003e\n \u003cspan\u003e\n \u003c\/span\u003e\n \u003c\/span\u003e\n \u003c\/small\u003e\n \u003c\/div\u003e\u003c\/div\u003e\n\n\n\u003cdiv class=\"price-you-save\" data-discount_percent=\"20\" data-saved_amount=\"$43.80\"\u003e\n \u003cspan\u003eYou save $43.80\u003c\/span\u003e\n\u003c\/div\u003e\n", mf: { } }; variants.push(variant); var variant = { id: 12325990793269, available: true, options: ["Twin XL"], option1: "Twin XL", option2: null, option3: null, price: 18320, compare_price: 22900, media: { alt: null, src: null, position: null, img_url: "\/\/lifekind.com\/cdn\/shopifycloud\/shopify\/assets\/no-image-50-3d8cc48bd078edcd544c8d60f929ed2d8800a3fc52e0f602e84b1767e392bfcd_{width}x.gif", hover_img_url: "\/\/lifekind.com\/cdn\/shopifycloud\/shopify\/assets\/no-image-50-3d8cc48bd078edcd544c8d60f929ed2d8800a3fc52e0f602e84b1767e392bfcd_{width}x.gif" }, price_html: "\n\u003cdiv class=\"price price--on-sale \"\u003e\n \u003cdiv class=\"price__container\"\u003e\u003cdiv class=\"price__regular\"\u003e\n \u003cspan class=\"visually-hidden visually-hidden--inline\"\u003eRegular price\u003c\/span\u003e\n \u003cspan class=\"price-item price-item--regular\"\u003e\n $183.20\n \u003c\/span\u003e\n \u003c\/div\u003e\n \u003cdiv class=\"price__sale\"\u003e\n \u003cdiv\u003e\n \u003cspan\u003ewas\u003c\/span\u003e\n \u003cspan class=\"visually-hidden visually-hidden--inline\"\u003eRegular price\u003c\/span\u003e\n \u003cspan\u003e\n \u003cs class=\"price-item price-item--regular\"\u003e\n \n $229.00\n \n \u003c\/s\u003e\n \u003c\/span\u003e\u003c\/div\u003e\n \u003cdiv\u003e\n \u003cspan\u003enow\u003c\/span\u003e\n \u003cspan class=\"visually-hidden visually-hidden--inline\"\u003eSale price\u003c\/span\u003e\n \u003cspan class=\"price-item price-item--sale price-item--last\"\u003e\n $183.20\n \u003c\/span\u003e\n \u003c\/div\u003e\n \u003c\/div\u003e\n \u003csmall class=\"unit-price caption hidden\"\u003e\n \u003cspan class=\"visually-hidden\"\u003eUnit price\u003c\/span\u003e\n \u003cspan class=\"price-item price-item--last\"\u003e\n \u003cspan\u003e\u003c\/span\u003e\n \u003cspan aria-hidden=\"true\"\u003e\/\u003c\/span\u003e\n \u003cspan class=\"visually-hidden\"\u003e\u0026nbsp;per\u0026nbsp;\u003c\/span\u003e\n \u003cspan\u003e\n \u003c\/span\u003e\n \u003c\/span\u003e\n \u003c\/small\u003e\n \u003c\/div\u003e\u003c\/div\u003e\n\n\n\u003cdiv class=\"price-you-save\" data-discount_percent=\"20\" data-saved_amount=\"$45.80\"\u003e\n \u003cspan\u003eYou save $45.80\u003c\/span\u003e\n\u003c\/div\u003e\n", mf: { } }; variants.push(variant); var variant = { id: 12325990891573, available: true, options: ["Full"], option1: "Full", option2: null, option3: null, price: 28720, compare_price: 35900, media: { alt: null, src: null, position: null, img_url: "\/\/lifekind.com\/cdn\/shopifycloud\/shopify\/assets\/no-image-50-3d8cc48bd078edcd544c8d60f929ed2d8800a3fc52e0f602e84b1767e392bfcd_{width}x.gif", hover_img_url: "\/\/lifekind.com\/cdn\/shopifycloud\/shopify\/assets\/no-image-50-3d8cc48bd078edcd544c8d60f929ed2d8800a3fc52e0f602e84b1767e392bfcd_{width}x.gif" }, price_html: "\n\u003cdiv class=\"price price--on-sale \"\u003e\n \u003cdiv class=\"price__container\"\u003e\u003cdiv class=\"price__regular\"\u003e\n \u003cspan class=\"visually-hidden visually-hidden--inline\"\u003eRegular price\u003c\/span\u003e\n \u003cspan class=\"price-item price-item--regular\"\u003e\n $287.20\n \u003c\/span\u003e\n \u003c\/div\u003e\n \u003cdiv class=\"price__sale\"\u003e\n \u003cdiv\u003e\n \u003cspan\u003ewas\u003c\/span\u003e\n \u003cspan class=\"visually-hidden visually-hidden--inline\"\u003eRegular price\u003c\/span\u003e\n \u003cspan\u003e\n \u003cs class=\"price-item price-item--regular\"\u003e\n \n $359.00\n \n \u003c\/s\u003e\n \u003c\/span\u003e\u003c\/div\u003e\n \u003cdiv\u003e\n \u003cspan\u003enow\u003c\/span\u003e\n \u003cspan class=\"visually-hidden visually-hidden--inline\"\u003eSale price\u003c\/span\u003e\n \u003cspan class=\"price-item price-item--sale price-item--last\"\u003e\n $287.20\n \u003c\/span\u003e\n \u003c\/div\u003e\n \u003c\/div\u003e\n \u003csmall class=\"unit-price caption hidden\"\u003e\n \u003cspan class=\"visually-hidden\"\u003eUnit price\u003c\/span\u003e\n \u003cspan class=\"price-item price-item--last\"\u003e\n \u003cspan\u003e\u003c\/span\u003e\n \u003cspan aria-hidden=\"true\"\u003e\/\u003c\/span\u003e\n \u003cspan class=\"visually-hidden\"\u003e\u0026nbsp;per\u0026nbsp;\u003c\/span\u003e\n \u003cspan\u003e\n \u003c\/span\u003e\n \u003c\/span\u003e\n \u003c\/small\u003e\n \u003c\/div\u003e\u003c\/div\u003e\n\n\n\u003cdiv class=\"price-you-save\" data-discount_percent=\"20\" data-saved_amount=\"$71.80\"\u003e\n \u003cspan\u003eYou save $71.80\u003c\/span\u003e\n\u003c\/div\u003e\n", mf: { } }; variants.push(variant); var variant = { id: 12325990924341, available: true, options: ["Queen"], option1: "Queen", option2: null, option3: null, price: 30320, compare_price: 37900, media: { alt: null, src: null, position: null, img_url: "\/\/lifekind.com\/cdn\/shopifycloud\/shopify\/assets\/no-image-50-3d8cc48bd078edcd544c8d60f929ed2d8800a3fc52e0f602e84b1767e392bfcd_{width}x.gif", hover_img_url: "\/\/lifekind.com\/cdn\/shopifycloud\/shopify\/assets\/no-image-50-3d8cc48bd078edcd544c8d60f929ed2d8800a3fc52e0f602e84b1767e392bfcd_{width}x.gif" }, price_html: "\n\u003cdiv class=\"price price--on-sale \"\u003e\n \u003cdiv class=\"price__container\"\u003e\u003cdiv class=\"price__regular\"\u003e\n \u003cspan class=\"visually-hidden visually-hidden--inline\"\u003eRegular price\u003c\/span\u003e\n \u003cspan class=\"price-item price-item--regular\"\u003e\n $303.20\n \u003c\/span\u003e\n \u003c\/div\u003e\n \u003cdiv class=\"price__sale\"\u003e\n \u003cdiv\u003e\n \u003cspan\u003ewas\u003c\/span\u003e\n \u003cspan class=\"visually-hidden visually-hidden--inline\"\u003eRegular price\u003c\/span\u003e\n \u003cspan\u003e\n \u003cs class=\"price-item price-item--regular\"\u003e\n \n $379.00\n \n \u003c\/s\u003e\n \u003c\/span\u003e\u003c\/div\u003e\n \u003cdiv\u003e\n \u003cspan\u003enow\u003c\/span\u003e\n \u003cspan class=\"visually-hidden visually-hidden--inline\"\u003eSale price\u003c\/span\u003e\n \u003cspan class=\"price-item price-item--sale price-item--last\"\u003e\n $303.20\n \u003c\/span\u003e\n \u003c\/div\u003e\n \u003c\/div\u003e\n \u003csmall class=\"unit-price caption hidden\"\u003e\n \u003cspan class=\"visually-hidden\"\u003eUnit price\u003c\/span\u003e\n \u003cspan class=\"price-item price-item--last\"\u003e\n \u003cspan\u003e\u003c\/span\u003e\n \u003cspan aria-hidden=\"true\"\u003e\/\u003c\/span\u003e\n \u003cspan class=\"visually-hidden\"\u003e\u0026nbsp;per\u0026nbsp;\u003c\/span\u003e\n \u003cspan\u003e\n \u003c\/span\u003e\n \u003c\/span\u003e\n \u003c\/small\u003e\n \u003c\/div\u003e\u003c\/div\u003e\n\n\n\u003cdiv class=\"price-you-save\" data-discount_percent=\"20\" data-saved_amount=\"$75.80\"\u003e\n \u003cspan\u003eYou save $75.80\u003c\/span\u003e\n\u003c\/div\u003e\n", mf: { } }; variants.push(variant); var variant = { id: 12325990957109, available: true, options: ["Eastern King"], option1: "Eastern King", option2: null, option3: null, price: 31920, compare_price: 39900, media: { alt: null, src: null, position: null, img_url: "\/\/lifekind.com\/cdn\/shopifycloud\/shopify\/assets\/no-image-50-3d8cc48bd078edcd544c8d60f929ed2d8800a3fc52e0f602e84b1767e392bfcd_{width}x.gif", hover_img_url: "\/\/lifekind.com\/cdn\/shopifycloud\/shopify\/assets\/no-image-50-3d8cc48bd078edcd544c8d60f929ed2d8800a3fc52e0f602e84b1767e392bfcd_{width}x.gif" }, price_html: "\n\u003cdiv class=\"price price--on-sale \"\u003e\n \u003cdiv class=\"price__container\"\u003e\u003cdiv class=\"price__regular\"\u003e\n \u003cspan class=\"visually-hidden visually-hidden--inline\"\u003eRegular price\u003c\/span\u003e\n \u003cspan class=\"price-item price-item--regular\"\u003e\n $319.20\n \u003c\/span\u003e\n \u003c\/div\u003e\n \u003cdiv class=\"price__sale\"\u003e\n \u003cdiv\u003e\n \u003cspan\u003ewas\u003c\/span\u003e\n \u003cspan class=\"visually-hidden visually-hidden--inline\"\u003eRegular price\u003c\/span\u003e\n \u003cspan\u003e\n \u003cs class=\"price-item price-item--regular\"\u003e\n \n $399.00\n \n \u003c\/s\u003e\n \u003c\/span\u003e\u003c\/div\u003e\n \u003cdiv\u003e\n \u003cspan\u003enow\u003c\/span\u003e\n \u003cspan class=\"visually-hidden visually-hidden--inline\"\u003eSale price\u003c\/span\u003e\n \u003cspan class=\"price-item price-item--sale price-item--last\"\u003e\n $319.20\n \u003c\/span\u003e\n \u003c\/div\u003e\n \u003c\/div\u003e\n \u003csmall class=\"unit-price caption hidden\"\u003e\n \u003cspan class=\"visually-hidden\"\u003eUnit price\u003c\/span\u003e\n \u003cspan class=\"price-item price-item--last\"\u003e\n \u003cspan\u003e\u003c\/span\u003e\n \u003cspan aria-hidden=\"true\"\u003e\/\u003c\/span\u003e\n \u003cspan class=\"visually-hidden\"\u003e\u0026nbsp;per\u0026nbsp;\u003c\/span\u003e\n \u003cspan\u003e\n \u003c\/span\u003e\n \u003c\/span\u003e\n \u003c\/small\u003e\n \u003c\/div\u003e\u003c\/div\u003e\n\n\n\u003cdiv class=\"price-you-save\" data-discount_percent=\"20\" data-saved_amount=\"$79.80\"\u003e\n \u003cspan\u003eYou save $79.80\u003c\/span\u003e\n\u003c\/div\u003e\n", mf: { } }; variants.push(variant); var variant = { id: 12325990989877, available: true, options: ["California King"], option1: "California King", option2: null, option3: null, price: 31920, compare_price: 39900, media: { alt: null, src: null, position: null, img_url: "\/\/lifekind.com\/cdn\/shopifycloud\/shopify\/assets\/no-image-50-3d8cc48bd078edcd544c8d60f929ed2d8800a3fc52e0f602e84b1767e392bfcd_{width}x.gif", hover_img_url: "\/\/lifekind.com\/cdn\/shopifycloud\/shopify\/assets\/no-image-50-3d8cc48bd078edcd544c8d60f929ed2d8800a3fc52e0f602e84b1767e392bfcd_{width}x.gif" }, price_html: "\n\u003cdiv class=\"price price--on-sale \"\u003e\n \u003cdiv class=\"price__container\"\u003e\u003cdiv class=\"price__regular\"\u003e\n \u003cspan class=\"visually-hidden visually-hidden--inline\"\u003eRegular price\u003c\/span\u003e\n \u003cspan class=\"price-item price-item--regular\"\u003e\n $319.20\n \u003c\/span\u003e\n \u003c\/div\u003e\n \u003cdiv class=\"price__sale\"\u003e\n \u003cdiv\u003e\n \u003cspan\u003ewas\u003c\/span\u003e\n \u003cspan class=\"visually-hidden visually-hidden--inline\"\u003eRegular price\u003c\/span\u003e\n \u003cspan\u003e\n \u003cs class=\"price-item price-item--regular\"\u003e\n \n $399.00\n \n \u003c\/s\u003e\n \u003c\/span\u003e\u003c\/div\u003e\n \u003cdiv\u003e\n \u003cspan\u003enow\u003c\/span\u003e\n \u003cspan class=\"visually-hidden visually-hidden--inline\"\u003eSale price\u003c\/span\u003e\n \u003cspan class=\"price-item price-item--sale price-item--last\"\u003e\n $319.20\n \u003c\/span\u003e\n \u003c\/div\u003e\n \u003c\/div\u003e\n \u003csmall class=\"unit-price caption hidden\"\u003e\n \u003cspan class=\"visually-hidden\"\u003eUnit price\u003c\/span\u003e\n \u003cspan class=\"price-item price-item--last\"\u003e\n \u003cspan\u003e\u003c\/span\u003e\n \u003cspan aria-hidden=\"true\"\u003e\/\u003c\/span\u003e\n \u003cspan class=\"visually-hidden\"\u003e\u0026nbsp;per\u0026nbsp;\u003c\/span\u003e\n \u003cspan\u003e\n \u003c\/span\u003e\n \u003c\/span\u003e\n \u003c\/small\u003e\n \u003c\/div\u003e\u003c\/div\u003e\n\n\n\u003cdiv class=\"price-you-save\" data-discount_percent=\"20\" data-saved_amount=\"$79.80\"\u003e\n \u003cspan\u003eYou save $79.80\u003c\/span\u003e\n\u003c\/div\u003e\n", mf: { } }; variants.push(variant); product.variants = variants;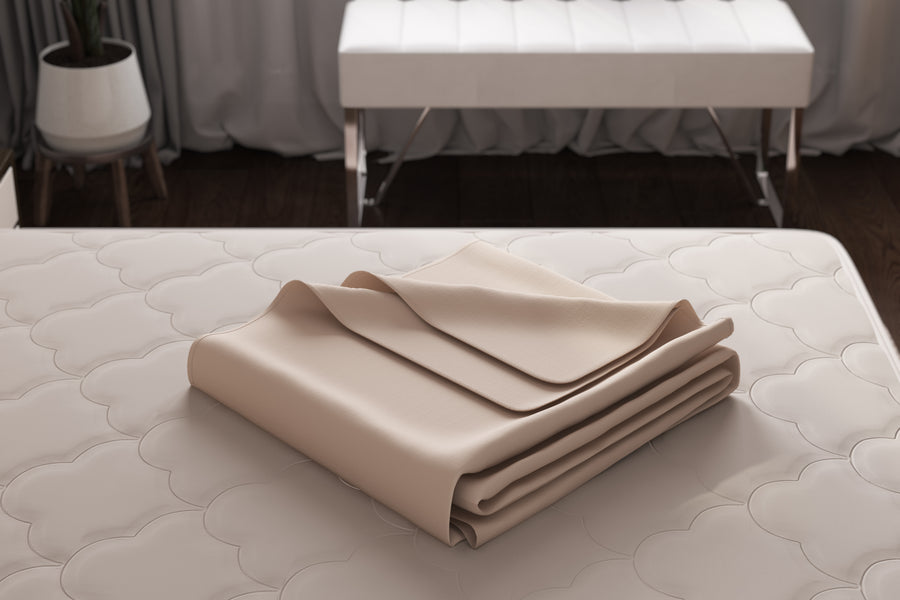 Sale
var product = { id: 1345700986933, title: "Organic Cotton Thermal Crepe Blanket", available: true, handle: "thermal-crepe-organic-cotton-blanket", description: "You will want to keep this organic thermal blanket on your bed all year round. Perfect for lightweight warmth or for layering in colder seasons. The pebbly textured fabric is 100% organic cotton in a crepe weave.  Offered from crib to king size. In ivory. Imported\nCrib (33x55") • Twin (70x90") • Full (80x90") • Queen (90x90") • King (110x90")\nBlanket Care\nMachine wash warm and dry on low.", type: "Bedding", tags: ["Bedding","Blanket","Care:10","Care:17","Cotton","GOTS","Staff Pick"], options_with_values: [{"name":"Size","position":1,"values":["Crib","Twin","Full","Queen","King"]}], featured_media: { alt: "Organic Cotton Thermal Crepe Blanket", src: "\/\/lifekind.com\/cdn\/shop\/products\/Lifestyle_Thermal_Blanket.jpg?v=1663179615", img_url: "\/\/lifekind.com\/cdn\/shop\/products\/Lifestyle_Thermal_Blanket_{width}x.jpg?v=1663179615" }, url: "\/collections\/organic-mattresses-organic-bedding\/products\/thermal-crepe-organic-cotton-blanket", mf: { } }; var variants = []; var variant = { id: 12325988368437, available: false, options: ["Crib"], option1: "Crib", option2: null, option3: null, price: 8500, compare_price: null, media: { alt: null, src: null, position: null, img_url: "\/\/lifekind.com\/cdn\/shopifycloud\/shopify\/assets\/no-image-50-3d8cc48bd078edcd544c8d60f929ed2d8800a3fc52e0f602e84b1767e392bfcd_{width}x.gif", hover_img_url: "\/\/lifekind.com\/cdn\/shopifycloud\/shopify\/assets\/no-image-50-3d8cc48bd078edcd544c8d60f929ed2d8800a3fc52e0f602e84b1767e392bfcd_{width}x.gif" }, price_html: "\n\u003cdiv class=\"price price--sold-out \"\u003e\n \u003cdiv class=\"price__container\"\u003e\u003cdiv class=\"price__regular\"\u003e\n \u003cspan class=\"visually-hidden visually-hidden--inline\"\u003eRegular price\u003c\/span\u003e\n \u003cspan class=\"price-item price-item--regular\"\u003e\n $85.00\n \u003c\/span\u003e\n \u003c\/div\u003e\n \u003cdiv class=\"price__sale\"\u003e\n \u003cdiv\u003e\n \u003cspan\u003ewas\u003c\/span\u003e\n \u003cspan class=\"visually-hidden visually-hidden--inline\"\u003eRegular price\u003c\/span\u003e\n \u003cspan\u003e\n \u003cs class=\"price-item price-item--regular\"\u003e\n \n \n \n \u003c\/s\u003e\n \u003c\/span\u003e\u003c\/div\u003e\n \u003cdiv\u003e\n \u003cspan\u003enow\u003c\/span\u003e\n \u003cspan class=\"visually-hidden visually-hidden--inline\"\u003eSale price\u003c\/span\u003e\n \u003cspan class=\"price-item price-item--sale price-item--last\"\u003e\n $85.00\n \u003c\/span\u003e\n \u003c\/div\u003e\n \u003c\/div\u003e\n \u003csmall class=\"unit-price caption hidden\"\u003e\n \u003cspan class=\"visually-hidden\"\u003eUnit price\u003c\/span\u003e\n \u003cspan class=\"price-item price-item--last\"\u003e\n \u003cspan\u003e\u003c\/span\u003e\n \u003cspan aria-hidden=\"true\"\u003e\/\u003c\/span\u003e\n \u003cspan class=\"visually-hidden\"\u003e\u0026nbsp;per\u0026nbsp;\u003c\/span\u003e\n \u003cspan\u003e\n \u003c\/span\u003e\n \u003c\/span\u003e\n \u003c\/small\u003e\n \u003c\/div\u003e\u003c\/div\u003e\n\n", mf: { } }; variants.push(variant); var variant = { id: 12325988401205, available: true, options: ["Twin"], option1: "Twin", option2: null, option3: null, price: 17500, compare_price: null, media: { alt: null, src: null, position: null, img_url: "\/\/lifekind.com\/cdn\/shopifycloud\/shopify\/assets\/no-image-50-3d8cc48bd078edcd544c8d60f929ed2d8800a3fc52e0f602e84b1767e392bfcd_{width}x.gif", hover_img_url: "\/\/lifekind.com\/cdn\/shopifycloud\/shopify\/assets\/no-image-50-3d8cc48bd078edcd544c8d60f929ed2d8800a3fc52e0f602e84b1767e392bfcd_{width}x.gif" }, price_html: "\n\u003cdiv class=\"price\"\u003e\n \u003cdiv class=\"price__container\"\u003e\u003cdiv class=\"price__regular\"\u003e\n \u003cspan class=\"visually-hidden visually-hidden--inline\"\u003eRegular price\u003c\/span\u003e\n \u003cspan class=\"price-item price-item--regular\"\u003e\n $175.00\n \u003c\/span\u003e\n \u003c\/div\u003e\n \u003cdiv class=\"price__sale\"\u003e\n \u003cdiv\u003e\n \u003cspan\u003ewas\u003c\/span\u003e\n \u003cspan class=\"visually-hidden visually-hidden--inline\"\u003eRegular price\u003c\/span\u003e\n \u003cspan\u003e\n \u003cs class=\"price-item price-item--regular\"\u003e\n \n \n \n \u003c\/s\u003e\n \u003c\/span\u003e\u003c\/div\u003e\n \u003cdiv\u003e\n \u003cspan\u003enow\u003c\/span\u003e\n \u003cspan class=\"visually-hidden visually-hidden--inline\"\u003eSale price\u003c\/span\u003e\n \u003cspan class=\"price-item price-item--sale price-item--last\"\u003e\n $175.00\n \u003c\/span\u003e\n \u003c\/div\u003e\n \u003c\/div\u003e\n \u003csmall class=\"unit-price caption hidden\"\u003e\n \u003cspan class=\"visually-hidden\"\u003eUnit price\u003c\/span\u003e\n \u003cspan class=\"price-item price-item--last\"\u003e\n \u003cspan\u003e\u003c\/span\u003e\n \u003cspan aria-hidden=\"true\"\u003e\/\u003c\/span\u003e\n \u003cspan class=\"visually-hidden\"\u003e\u0026nbsp;per\u0026nbsp;\u003c\/span\u003e\n \u003cspan\u003e\n \u003c\/span\u003e\n \u003c\/span\u003e\n \u003c\/small\u003e\n \u003c\/div\u003e\u003c\/div\u003e\n\n", mf: { } }; product.selected_variant = variant; variants.push(variant); var variant = { id: 12325988433973, available: false, options: ["Full"], option1: "Full", option2: null, option3: null, price: 18500, compare_price: 18500, media: { alt: null, src: null, position: null, img_url: "\/\/lifekind.com\/cdn\/shopifycloud\/shopify\/assets\/no-image-50-3d8cc48bd078edcd544c8d60f929ed2d8800a3fc52e0f602e84b1767e392bfcd_{width}x.gif", hover_img_url: "\/\/lifekind.com\/cdn\/shopifycloud\/shopify\/assets\/no-image-50-3d8cc48bd078edcd544c8d60f929ed2d8800a3fc52e0f602e84b1767e392bfcd_{width}x.gif" }, price_html: "\n\u003cdiv class=\"price price--sold-out \"\u003e\n \u003cdiv class=\"price__container\"\u003e\u003cdiv class=\"price__regular\"\u003e\n \u003cspan class=\"visually-hidden visually-hidden--inline\"\u003eRegular price\u003c\/span\u003e\n \u003cspan class=\"price-item price-item--regular\"\u003e\n $185.00\n \u003c\/span\u003e\n \u003c\/div\u003e\n \u003cdiv class=\"price__sale\"\u003e\n \u003cdiv\u003e\n \u003cspan\u003ewas\u003c\/span\u003e\n \u003cspan class=\"visually-hidden visually-hidden--inline\"\u003eRegular price\u003c\/span\u003e\n \u003cspan\u003e\n \u003cs class=\"price-item price-item--regular\"\u003e\n \n $185.00\n \n \u003c\/s\u003e\n \u003c\/span\u003e\u003c\/div\u003e\n \u003cdiv\u003e\n \u003cspan\u003enow\u003c\/span\u003e\n \u003cspan class=\"visually-hidden visually-hidden--inline\"\u003eSale price\u003c\/span\u003e\n \u003cspan class=\"price-item price-item--sale price-item--last\"\u003e\n $185.00\n \u003c\/span\u003e\n \u003c\/div\u003e\n \u003c\/div\u003e\n \u003csmall class=\"unit-price caption hidden\"\u003e\n \u003cspan class=\"visually-hidden\"\u003eUnit price\u003c\/span\u003e\n \u003cspan class=\"price-item price-item--last\"\u003e\n \u003cspan\u003e\u003c\/span\u003e\n \u003cspan aria-hidden=\"true\"\u003e\/\u003c\/span\u003e\n \u003cspan class=\"visually-hidden\"\u003e\u0026nbsp;per\u0026nbsp;\u003c\/span\u003e\n \u003cspan\u003e\n \u003c\/span\u003e\n \u003c\/span\u003e\n \u003c\/small\u003e\n \u003c\/div\u003e\u003c\/div\u003e\n\n", mf: { } }; variants.push(variant); var variant = { id: 12325988466741, available: true, options: ["Queen"], option1: "Queen", option2: null, option3: null, price: 21500, compare_price: null, media: { alt: null, src: null, position: null, img_url: "\/\/lifekind.com\/cdn\/shopifycloud\/shopify\/assets\/no-image-50-3d8cc48bd078edcd544c8d60f929ed2d8800a3fc52e0f602e84b1767e392bfcd_{width}x.gif", hover_img_url: "\/\/lifekind.com\/cdn\/shopifycloud\/shopify\/assets\/no-image-50-3d8cc48bd078edcd544c8d60f929ed2d8800a3fc52e0f602e84b1767e392bfcd_{width}x.gif" }, price_html: "\n\u003cdiv class=\"price\"\u003e\n \u003cdiv class=\"price__container\"\u003e\u003cdiv class=\"price__regular\"\u003e\n \u003cspan class=\"visually-hidden visually-hidden--inline\"\u003eRegular price\u003c\/span\u003e\n \u003cspan class=\"price-item price-item--regular\"\u003e\n $215.00\n \u003c\/span\u003e\n \u003c\/div\u003e\n \u003cdiv class=\"price__sale\"\u003e\n \u003cdiv\u003e\n \u003cspan\u003ewas\u003c\/span\u003e\n \u003cspan class=\"visually-hidden visually-hidden--inline\"\u003eRegular price\u003c\/span\u003e\n \u003cspan\u003e\n \u003cs class=\"price-item price-item--regular\"\u003e\n \n \n \n \u003c\/s\u003e\n \u003c\/span\u003e\u003c\/div\u003e\n \u003cdiv\u003e\n \u003cspan\u003enow\u003c\/span\u003e\n \u003cspan class=\"visually-hidden visually-hidden--inline\"\u003eSale price\u003c\/span\u003e\n \u003cspan class=\"price-item price-item--sale price-item--last\"\u003e\n $215.00\n \u003c\/span\u003e\n \u003c\/div\u003e\n \u003c\/div\u003e\n \u003csmall class=\"unit-price caption hidden\"\u003e\n \u003cspan class=\"visually-hidden\"\u003eUnit price\u003c\/span\u003e\n \u003cspan class=\"price-item price-item--last\"\u003e\n \u003cspan\u003e\u003c\/span\u003e\n \u003cspan aria-hidden=\"true\"\u003e\/\u003c\/span\u003e\n \u003cspan class=\"visually-hidden\"\u003e\u0026nbsp;per\u0026nbsp;\u003c\/span\u003e\n \u003cspan\u003e\n \u003c\/span\u003e\n \u003c\/span\u003e\n \u003c\/small\u003e\n \u003c\/div\u003e\u003c\/div\u003e\n\n", mf: { } }; variants.push(variant); var variant = { id: 12325988532277, available: false, options: ["King"], option1: "King", option2: null, option3: null, price: 25500, compare_price: null, media: { alt: null, src: null, position: null, img_url: "\/\/lifekind.com\/cdn\/shopifycloud\/shopify\/assets\/no-image-50-3d8cc48bd078edcd544c8d60f929ed2d8800a3fc52e0f602e84b1767e392bfcd_{width}x.gif", hover_img_url: "\/\/lifekind.com\/cdn\/shopifycloud\/shopify\/assets\/no-image-50-3d8cc48bd078edcd544c8d60f929ed2d8800a3fc52e0f602e84b1767e392bfcd_{width}x.gif" }, price_html: "\n\u003cdiv class=\"price price--sold-out \"\u003e\n \u003cdiv class=\"price__container\"\u003e\u003cdiv class=\"price__regular\"\u003e\n \u003cspan class=\"visually-hidden visually-hidden--inline\"\u003eRegular price\u003c\/span\u003e\n \u003cspan class=\"price-item price-item--regular\"\u003e\n $255.00\n \u003c\/span\u003e\n \u003c\/div\u003e\n \u003cdiv class=\"price__sale\"\u003e\n \u003cdiv\u003e\n \u003cspan\u003ewas\u003c\/span\u003e\n \u003cspan class=\"visually-hidden visually-hidden--inline\"\u003eRegular price\u003c\/span\u003e\n \u003cspan\u003e\n \u003cs class=\"price-item price-item--regular\"\u003e\n \n \n \n \u003c\/s\u003e\n \u003c\/span\u003e\u003c\/div\u003e\n \u003cdiv\u003e\n \u003cspan\u003enow\u003c\/span\u003e\n \u003cspan class=\"visually-hidden visually-hidden--inline\"\u003eSale price\u003c\/span\u003e\n \u003cspan class=\"price-item price-item--sale price-item--last\"\u003e\n $255.00\n \u003c\/span\u003e\n \u003c\/div\u003e\n \u003c\/div\u003e\n \u003csmall class=\"unit-price caption hidden\"\u003e\n \u003cspan class=\"visually-hidden\"\u003eUnit price\u003c\/span\u003e\n \u003cspan class=\"price-item price-item--last\"\u003e\n \u003cspan\u003e\u003c\/span\u003e\n \u003cspan aria-hidden=\"true\"\u003e\/\u003c\/span\u003e\n \u003cspan class=\"visually-hidden\"\u003e\u0026nbsp;per\u0026nbsp;\u003c\/span\u003e\n \u003cspan\u003e\n \u003c\/span\u003e\n \u003c\/span\u003e\n \u003c\/small\u003e\n \u003c\/div\u003e\u003c\/div\u003e\n\n", mf: { } }; variants.push(variant); product.variants = variants;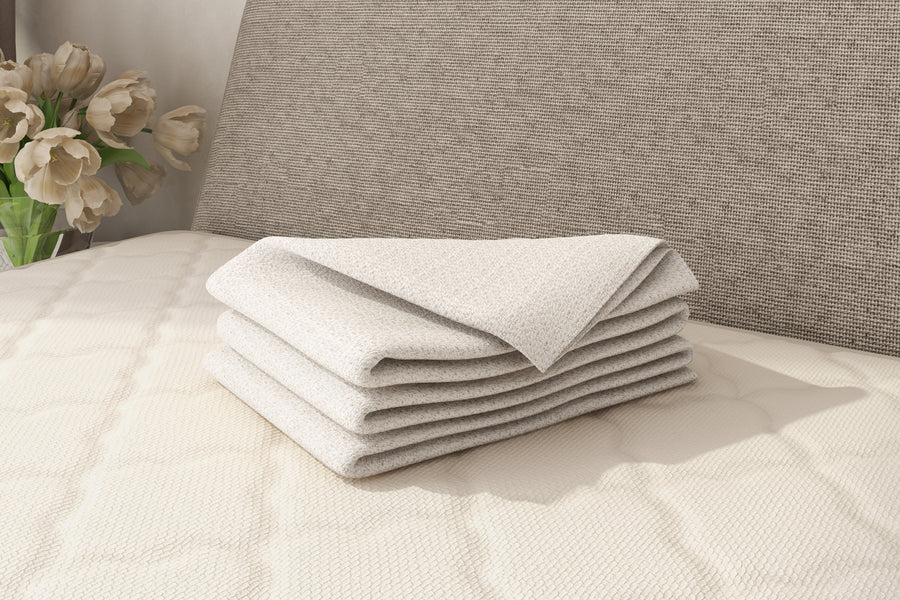 Sale
var product = { id: 1345701969973, title: "Certified Organic Wooly Pillow Top", available: true, handle: "the-wooly-organic-pillow-top", description: "Our fluffiest pillow top\n3" of long-staple GOTS-certified organic pure wool\nSimilar to the feel of a featherbed, but with superior temperature-control and moisture-wicking properties\nCovered in GOTS-certified organic cotton sateen fabric\nHand-tufted and tied for maximum loft\nWill take a body impression, with time\nShould be fluffed and turned, like a wool pillow\nHandmade in the USA\nOrganic Wool Mattress Topper Care\nRegular sunning and airing is the best way to care for our wool pillow tops. To protect the surface from soiling and stains, we recommend covering all our pillow tops with our Flannel Mattress Pad. Use a non-toxic spot cleaner if necessary. Pillow tops are not washable.", type: "Bedding", tags: ["Bedding","California King","Care:1","Eastern King","Full","GOTS","No Returns","Queen","SCS Indoor Advantage Gold","Topper","Twin","Twin XL","Wool"], options_with_values: [{"name":"Size","position":1,"values":["Twin","Twin XL","Full","Queen","Eastern King","California King"]}], featured_media: { alt: "Certified Organic Wooly Pillow Top", src: "\/\/lifekind.com\/cdn\/shop\/products\/wooly.room.jpg?v=1663179196", img_url: "\/\/lifekind.com\/cdn\/shop\/products\/wooly.room_{width}x.jpg?v=1663179196" }, url: "\/collections\/organic-mattresses-organic-bedding\/products\/the-wooly-organic-pillow-top", mf: { } }; var variants = []; var variant = { id: 12325992431669, available: true, options: ["Twin"], option1: "Twin", option2: null, option3: null, price: 54000, compare_price: 67500, media: { alt: null, src: null, position: null, img_url: "\/\/lifekind.com\/cdn\/shopifycloud\/shopify\/assets\/no-image-50-3d8cc48bd078edcd544c8d60f929ed2d8800a3fc52e0f602e84b1767e392bfcd_{width}x.gif", hover_img_url: "\/\/lifekind.com\/cdn\/shopifycloud\/shopify\/assets\/no-image-50-3d8cc48bd078edcd544c8d60f929ed2d8800a3fc52e0f602e84b1767e392bfcd_{width}x.gif" }, price_html: "\n\u003cdiv class=\"price price--on-sale \"\u003e\n \u003cdiv class=\"price__container\"\u003e\u003cdiv class=\"price__regular\"\u003e\n \u003cspan class=\"visually-hidden visually-hidden--inline\"\u003eRegular price\u003c\/span\u003e\n \u003cspan class=\"price-item price-item--regular\"\u003e\n $540.00\n \u003c\/span\u003e\n \u003c\/div\u003e\n \u003cdiv class=\"price__sale\"\u003e\n \u003cdiv\u003e\n \u003cspan\u003ewas\u003c\/span\u003e\n \u003cspan class=\"visually-hidden visually-hidden--inline\"\u003eRegular price\u003c\/span\u003e\n \u003cspan\u003e\n \u003cs class=\"price-item price-item--regular\"\u003e\n \n $675.00\n \n \u003c\/s\u003e\n \u003c\/span\u003e\u003c\/div\u003e\n \u003cdiv\u003e\n \u003cspan\u003enow\u003c\/span\u003e\n \u003cspan class=\"visually-hidden visually-hidden--inline\"\u003eSale price\u003c\/span\u003e\n \u003cspan class=\"price-item price-item--sale price-item--last\"\u003e\n $540.00\n \u003c\/span\u003e\n \u003c\/div\u003e\n \u003c\/div\u003e\n \u003csmall class=\"unit-price caption hidden\"\u003e\n \u003cspan class=\"visually-hidden\"\u003eUnit price\u003c\/span\u003e\n \u003cspan class=\"price-item price-item--last\"\u003e\n \u003cspan\u003e\u003c\/span\u003e\n \u003cspan aria-hidden=\"true\"\u003e\/\u003c\/span\u003e\n \u003cspan class=\"visually-hidden\"\u003e\u0026nbsp;per\u0026nbsp;\u003c\/span\u003e\n \u003cspan\u003e\n \u003c\/span\u003e\n \u003c\/span\u003e\n \u003c\/small\u003e\n \u003c\/div\u003e\u003c\/div\u003e\n\n\n\u003cdiv class=\"price-you-save\" data-discount_percent=\"20\" data-saved_amount=\"$135.00\"\u003e\n \u003cspan\u003eYou save $135.00\u003c\/span\u003e\n\u003c\/div\u003e\n", mf: { } }; product.selected_variant = variant; variants.push(variant); var variant = { id: 12325992464437, available: true, options: ["Twin XL"], option1: "Twin XL", option2: null, option3: null, price: 55600, compare_price: 69500, media: { alt: null, src: null, position: null, img_url: "\/\/lifekind.com\/cdn\/shopifycloud\/shopify\/assets\/no-image-50-3d8cc48bd078edcd544c8d60f929ed2d8800a3fc52e0f602e84b1767e392bfcd_{width}x.gif", hover_img_url: "\/\/lifekind.com\/cdn\/shopifycloud\/shopify\/assets\/no-image-50-3d8cc48bd078edcd544c8d60f929ed2d8800a3fc52e0f602e84b1767e392bfcd_{width}x.gif" }, price_html: "\n\u003cdiv class=\"price price--on-sale \"\u003e\n \u003cdiv class=\"price__container\"\u003e\u003cdiv class=\"price__regular\"\u003e\n \u003cspan class=\"visually-hidden visually-hidden--inline\"\u003eRegular price\u003c\/span\u003e\n \u003cspan class=\"price-item price-item--regular\"\u003e\n $556.00\n \u003c\/span\u003e\n \u003c\/div\u003e\n \u003cdiv class=\"price__sale\"\u003e\n \u003cdiv\u003e\n \u003cspan\u003ewas\u003c\/span\u003e\n \u003cspan class=\"visually-hidden visually-hidden--inline\"\u003eRegular price\u003c\/span\u003e\n \u003cspan\u003e\n \u003cs class=\"price-item price-item--regular\"\u003e\n \n $695.00\n \n \u003c\/s\u003e\n \u003c\/span\u003e\u003c\/div\u003e\n \u003cdiv\u003e\n \u003cspan\u003enow\u003c\/span\u003e\n \u003cspan class=\"visually-hidden visually-hidden--inline\"\u003eSale price\u003c\/span\u003e\n \u003cspan class=\"price-item price-item--sale price-item--last\"\u003e\n $556.00\n \u003c\/span\u003e\n \u003c\/div\u003e\n \u003c\/div\u003e\n \u003csmall class=\"unit-price caption hidden\"\u003e\n \u003cspan class=\"visually-hidden\"\u003eUnit price\u003c\/span\u003e\n \u003cspan class=\"price-item price-item--last\"\u003e\n \u003cspan\u003e\u003c\/span\u003e\n \u003cspan aria-hidden=\"true\"\u003e\/\u003c\/span\u003e\n \u003cspan class=\"visually-hidden\"\u003e\u0026nbsp;per\u0026nbsp;\u003c\/span\u003e\n \u003cspan\u003e\n \u003c\/span\u003e\n \u003c\/span\u003e\n \u003c\/small\u003e\n \u003c\/div\u003e\u003c\/div\u003e\n\n\n\u003cdiv class=\"price-you-save\" data-discount_percent=\"20\" data-saved_amount=\"$139.00\"\u003e\n \u003cspan\u003eYou save $139.00\u003c\/span\u003e\n\u003c\/div\u003e\n", mf: { } }; variants.push(variant); var variant = { id: 12325992497205, available: true, options: ["Full"], option1: "Full", option2: null, option3: null, price: 63600, compare_price: 79500, media: { alt: null, src: null, position: null, img_url: "\/\/lifekind.com\/cdn\/shopifycloud\/shopify\/assets\/no-image-50-3d8cc48bd078edcd544c8d60f929ed2d8800a3fc52e0f602e84b1767e392bfcd_{width}x.gif", hover_img_url: "\/\/lifekind.com\/cdn\/shopifycloud\/shopify\/assets\/no-image-50-3d8cc48bd078edcd544c8d60f929ed2d8800a3fc52e0f602e84b1767e392bfcd_{width}x.gif" }, price_html: "\n\u003cdiv class=\"price price--on-sale \"\u003e\n \u003cdiv class=\"price__container\"\u003e\u003cdiv class=\"price__regular\"\u003e\n \u003cspan class=\"visually-hidden visually-hidden--inline\"\u003eRegular price\u003c\/span\u003e\n \u003cspan class=\"price-item price-item--regular\"\u003e\n $636.00\n \u003c\/span\u003e\n \u003c\/div\u003e\n \u003cdiv class=\"price__sale\"\u003e\n \u003cdiv\u003e\n \u003cspan\u003ewas\u003c\/span\u003e\n \u003cspan class=\"visually-hidden visually-hidden--inline\"\u003eRegular price\u003c\/span\u003e\n \u003cspan\u003e\n \u003cs class=\"price-item price-item--regular\"\u003e\n \n $795.00\n \n \u003c\/s\u003e\n \u003c\/span\u003e\u003c\/div\u003e\n \u003cdiv\u003e\n \u003cspan\u003enow\u003c\/span\u003e\n \u003cspan class=\"visually-hidden visually-hidden--inline\"\u003eSale price\u003c\/span\u003e\n \u003cspan class=\"price-item price-item--sale price-item--last\"\u003e\n $636.00\n \u003c\/span\u003e\n \u003c\/div\u003e\n \u003c\/div\u003e\n \u003csmall class=\"unit-price caption hidden\"\u003e\n \u003cspan class=\"visually-hidden\"\u003eUnit price\u003c\/span\u003e\n \u003cspan class=\"price-item price-item--last\"\u003e\n \u003cspan\u003e\u003c\/span\u003e\n \u003cspan aria-hidden=\"true\"\u003e\/\u003c\/span\u003e\n \u003cspan class=\"visually-hidden\"\u003e\u0026nbsp;per\u0026nbsp;\u003c\/span\u003e\n \u003cspan\u003e\n \u003c\/span\u003e\n \u003c\/span\u003e\n \u003c\/small\u003e\n \u003c\/div\u003e\u003c\/div\u003e\n\n\n\u003cdiv class=\"price-you-save\" data-discount_percent=\"20\" data-saved_amount=\"$159.00\"\u003e\n \u003cspan\u003eYou save $159.00\u003c\/span\u003e\n\u003c\/div\u003e\n", mf: { } }; variants.push(variant); var variant = { id: 12325992529973, available: true, options: ["Queen"], option1: "Queen", option2: null, option3: null, price: 74000, compare_price: 92500, media: { alt: null, src: null, position: null, img_url: "\/\/lifekind.com\/cdn\/shopifycloud\/shopify\/assets\/no-image-50-3d8cc48bd078edcd544c8d60f929ed2d8800a3fc52e0f602e84b1767e392bfcd_{width}x.gif", hover_img_url: "\/\/lifekind.com\/cdn\/shopifycloud\/shopify\/assets\/no-image-50-3d8cc48bd078edcd544c8d60f929ed2d8800a3fc52e0f602e84b1767e392bfcd_{width}x.gif" }, price_html: "\n\u003cdiv class=\"price price--on-sale \"\u003e\n \u003cdiv class=\"price__container\"\u003e\u003cdiv class=\"price__regular\"\u003e\n \u003cspan class=\"visually-hidden visually-hidden--inline\"\u003eRegular price\u003c\/span\u003e\n \u003cspan class=\"price-item price-item--regular\"\u003e\n $740.00\n \u003c\/span\u003e\n \u003c\/div\u003e\n \u003cdiv class=\"price__sale\"\u003e\n \u003cdiv\u003e\n \u003cspan\u003ewas\u003c\/span\u003e\n \u003cspan class=\"visually-hidden visually-hidden--inline\"\u003eRegular price\u003c\/span\u003e\n \u003cspan\u003e\n \u003cs class=\"price-item price-item--regular\"\u003e\n \n $925.00\n \n \u003c\/s\u003e\n \u003c\/span\u003e\u003c\/div\u003e\n \u003cdiv\u003e\n \u003cspan\u003enow\u003c\/span\u003e\n \u003cspan class=\"visually-hidden visually-hidden--inline\"\u003eSale price\u003c\/span\u003e\n \u003cspan class=\"price-item price-item--sale price-item--last\"\u003e\n $740.00\n \u003c\/span\u003e\n \u003c\/div\u003e\n \u003c\/div\u003e\n \u003csmall class=\"unit-price caption hidden\"\u003e\n \u003cspan class=\"visually-hidden\"\u003eUnit price\u003c\/span\u003e\n \u003cspan class=\"price-item price-item--last\"\u003e\n \u003cspan\u003e\u003c\/span\u003e\n \u003cspan aria-hidden=\"true\"\u003e\/\u003c\/span\u003e\n \u003cspan class=\"visually-hidden\"\u003e\u0026nbsp;per\u0026nbsp;\u003c\/span\u003e\n \u003cspan\u003e\n \u003c\/span\u003e\n \u003c\/span\u003e\n \u003c\/small\u003e\n \u003c\/div\u003e\u003c\/div\u003e\n\n\n\u003cdiv class=\"price-you-save\" data-discount_percent=\"20\" data-saved_amount=\"$185.00\"\u003e\n \u003cspan\u003eYou save $185.00\u003c\/span\u003e\n\u003c\/div\u003e\n", mf: { } }; variants.push(variant); var variant = { id: 12325992562741, available: true, options: ["Eastern King"], option1: "Eastern King", option2: null, option3: null, price: 86000, compare_price: 107500, media: { alt: null, src: null, position: null, img_url: "\/\/lifekind.com\/cdn\/shopifycloud\/shopify\/assets\/no-image-50-3d8cc48bd078edcd544c8d60f929ed2d8800a3fc52e0f602e84b1767e392bfcd_{width}x.gif", hover_img_url: "\/\/lifekind.com\/cdn\/shopifycloud\/shopify\/assets\/no-image-50-3d8cc48bd078edcd544c8d60f929ed2d8800a3fc52e0f602e84b1767e392bfcd_{width}x.gif" }, price_html: "\n\u003cdiv class=\"price price--on-sale \"\u003e\n \u003cdiv class=\"price__container\"\u003e\u003cdiv class=\"price__regular\"\u003e\n \u003cspan class=\"visually-hidden visually-hidden--inline\"\u003eRegular price\u003c\/span\u003e\n \u003cspan class=\"price-item price-item--regular\"\u003e\n $860.00\n \u003c\/span\u003e\n \u003c\/div\u003e\n \u003cdiv class=\"price__sale\"\u003e\n \u003cdiv\u003e\n \u003cspan\u003ewas\u003c\/span\u003e\n \u003cspan class=\"visually-hidden visually-hidden--inline\"\u003eRegular price\u003c\/span\u003e\n \u003cspan\u003e\n \u003cs class=\"price-item price-item--regular\"\u003e\n \n $1,075.00\n \n \u003c\/s\u003e\n \u003c\/span\u003e\u003c\/div\u003e\n \u003cdiv\u003e\n \u003cspan\u003enow\u003c\/span\u003e\n \u003cspan class=\"visually-hidden visually-hidden--inline\"\u003eSale price\u003c\/span\u003e\n \u003cspan class=\"price-item price-item--sale price-item--last\"\u003e\n $860.00\n \u003c\/span\u003e\n \u003c\/div\u003e\n \u003c\/div\u003e\n \u003csmall class=\"unit-price caption hidden\"\u003e\n \u003cspan class=\"visually-hidden\"\u003eUnit price\u003c\/span\u003e\n \u003cspan class=\"price-item price-item--last\"\u003e\n \u003cspan\u003e\u003c\/span\u003e\n \u003cspan aria-hidden=\"true\"\u003e\/\u003c\/span\u003e\n \u003cspan class=\"visually-hidden\"\u003e\u0026nbsp;per\u0026nbsp;\u003c\/span\u003e\n \u003cspan\u003e\n \u003c\/span\u003e\n \u003c\/span\u003e\n \u003c\/small\u003e\n \u003c\/div\u003e\u003c\/div\u003e\n\n\n\u003cdiv class=\"price-you-save\" data-discount_percent=\"20\" data-saved_amount=\"$215.00\"\u003e\n \u003cspan\u003eYou save $215.00\u003c\/span\u003e\n\u003c\/div\u003e\n", mf: { } }; variants.push(variant); var variant = { id: 12325992595509, available: true, options: ["California King"], option1: "California King", option2: null, option3: null, price: 86000, compare_price: 107500, media: { alt: null, src: null, position: null, img_url: "\/\/lifekind.com\/cdn\/shopifycloud\/shopify\/assets\/no-image-50-3d8cc48bd078edcd544c8d60f929ed2d8800a3fc52e0f602e84b1767e392bfcd_{width}x.gif", hover_img_url: "\/\/lifekind.com\/cdn\/shopifycloud\/shopify\/assets\/no-image-50-3d8cc48bd078edcd544c8d60f929ed2d8800a3fc52e0f602e84b1767e392bfcd_{width}x.gif" }, price_html: "\n\u003cdiv class=\"price price--on-sale \"\u003e\n \u003cdiv class=\"price__container\"\u003e\u003cdiv class=\"price__regular\"\u003e\n \u003cspan class=\"visually-hidden visually-hidden--inline\"\u003eRegular price\u003c\/span\u003e\n \u003cspan class=\"price-item price-item--regular\"\u003e\n $860.00\n \u003c\/span\u003e\n \u003c\/div\u003e\n \u003cdiv class=\"price__sale\"\u003e\n \u003cdiv\u003e\n \u003cspan\u003ewas\u003c\/span\u003e\n \u003cspan class=\"visually-hidden visually-hidden--inline\"\u003eRegular price\u003c\/span\u003e\n \u003cspan\u003e\n \u003cs class=\"price-item price-item--regular\"\u003e\n \n $1,075.00\n \n \u003c\/s\u003e\n \u003c\/span\u003e\u003c\/div\u003e\n \u003cdiv\u003e\n \u003cspan\u003enow\u003c\/span\u003e\n \u003cspan class=\"visually-hidden visually-hidden--inline\"\u003eSale price\u003c\/span\u003e\n \u003cspan class=\"price-item price-item--sale price-item--last\"\u003e\n $860.00\n \u003c\/span\u003e\n \u003c\/div\u003e\n \u003c\/div\u003e\n \u003csmall class=\"unit-price caption hidden\"\u003e\n \u003cspan class=\"visually-hidden\"\u003eUnit price\u003c\/span\u003e\n \u003cspan class=\"price-item price-item--last\"\u003e\n \u003cspan\u003e\u003c\/span\u003e\n \u003cspan aria-hidden=\"true\"\u003e\/\u003c\/span\u003e\n \u003cspan class=\"visually-hidden\"\u003e\u0026nbsp;per\u0026nbsp;\u003c\/span\u003e\n \u003cspan\u003e\n \u003c\/span\u003e\n \u003c\/span\u003e\n \u003c\/small\u003e\n \u003c\/div\u003e\u003c\/div\u003e\n\n\n\u003cdiv class=\"price-you-save\" data-discount_percent=\"20\" data-saved_amount=\"$215.00\"\u003e\n \u003cspan\u003eYou save $215.00\u003c\/span\u003e\n\u003c\/div\u003e\n", mf: { } }; variants.push(variant); product.variants = variants;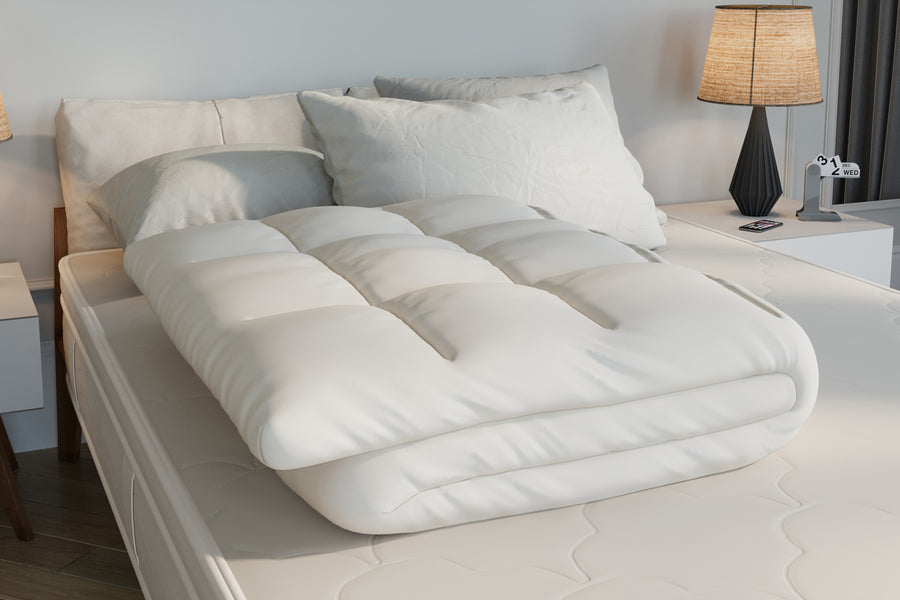 Sale
var product = { id: 1345701183541, title: "Certified Organic Wool Topper Pillow Top", available: true, handle: "the-wool-topper-organic-pillow-top", description: "Our most economical pillow top option\n1.5" of long-staple certified organic pure wool\nAdds a bit of softness, but without the full depth of the Wooly\nWool provides superior temperature-control and moisture-wicking properties\nCovered in GOTS-certified organic cotton sateen fabric\nWill take a body impression with time\nHand-tufted and tied for maximum loft\nShould  be fluffed and turned, like a wool pillow\n \nHandmade in the USA\nPlease call 1-800-284-4983 to speak with one of our Product Specialists for more information.\nWool Mattress Topper Care\nRegular sunning and airing is the best way to care for our wool pillow tops. To protect the surface from soiling and stains, we recommend covering all our pillow tops with our Flannel Mattress Pad. Use a nontoxic spot cleaner if necessary. Pillow tops are not washable.", type: "Bedding", tags: ["Bedding","Bestseller","California King","Care:1","Eastern King","Full","GOTS","No Returns","Queen","SCS Indoor Advantage Gold","Topper","Twin","Twin XL","Wool"], options_with_values: [{"name":"Size","position":1,"values":["Twin","Twin XL","Full","Queen","Eastern King","California King"]}], featured_media: { alt: "Certified Organic Wool Topper Pillow Top", src: "\/\/lifekind.com\/cdn\/shop\/products\/WoolyLite_Lifestyle_fold.jpg?v=1663179152", img_url: "\/\/lifekind.com\/cdn\/shop\/products\/WoolyLite_Lifestyle_fold_{width}x.jpg?v=1663179152" }, url: "\/collections\/organic-mattresses-organic-bedding\/products\/the-wool-topper-organic-pillow-top", mf: { } }; var variants = []; var variant = { id: 12325989711925, available: true, options: ["Twin"], option1: "Twin", option2: null, option3: null, price: 39600, compare_price: 49500, media: { alt: null, src: null, position: null, img_url: "\/\/lifekind.com\/cdn\/shopifycloud\/shopify\/assets\/no-image-50-3d8cc48bd078edcd544c8d60f929ed2d8800a3fc52e0f602e84b1767e392bfcd_{width}x.gif", hover_img_url: "\/\/lifekind.com\/cdn\/shopifycloud\/shopify\/assets\/no-image-50-3d8cc48bd078edcd544c8d60f929ed2d8800a3fc52e0f602e84b1767e392bfcd_{width}x.gif" }, price_html: "\n\u003cdiv class=\"price price--on-sale \"\u003e\n \u003cdiv class=\"price__container\"\u003e\u003cdiv class=\"price__regular\"\u003e\n \u003cspan class=\"visually-hidden visually-hidden--inline\"\u003eRegular price\u003c\/span\u003e\n \u003cspan class=\"price-item price-item--regular\"\u003e\n $396.00\n \u003c\/span\u003e\n \u003c\/div\u003e\n \u003cdiv class=\"price__sale\"\u003e\n \u003cdiv\u003e\n \u003cspan\u003ewas\u003c\/span\u003e\n \u003cspan class=\"visually-hidden visually-hidden--inline\"\u003eRegular price\u003c\/span\u003e\n \u003cspan\u003e\n \u003cs class=\"price-item price-item--regular\"\u003e\n \n $495.00\n \n \u003c\/s\u003e\n \u003c\/span\u003e\u003c\/div\u003e\n \u003cdiv\u003e\n \u003cspan\u003enow\u003c\/span\u003e\n \u003cspan class=\"visually-hidden visually-hidden--inline\"\u003eSale price\u003c\/span\u003e\n \u003cspan class=\"price-item price-item--sale price-item--last\"\u003e\n $396.00\n \u003c\/span\u003e\n \u003c\/div\u003e\n \u003c\/div\u003e\n \u003csmall class=\"unit-price caption hidden\"\u003e\n \u003cspan class=\"visually-hidden\"\u003eUnit price\u003c\/span\u003e\n \u003cspan class=\"price-item price-item--last\"\u003e\n \u003cspan\u003e\u003c\/span\u003e\n \u003cspan aria-hidden=\"true\"\u003e\/\u003c\/span\u003e\n \u003cspan class=\"visually-hidden\"\u003e\u0026nbsp;per\u0026nbsp;\u003c\/span\u003e\n \u003cspan\u003e\n \u003c\/span\u003e\n \u003c\/span\u003e\n \u003c\/small\u003e\n \u003c\/div\u003e\u003c\/div\u003e\n\n\n\u003cdiv class=\"price-you-save\" data-discount_percent=\"20\" data-saved_amount=\"$99.00\"\u003e\n \u003cspan\u003eYou save $99.00\u003c\/span\u003e\n\u003c\/div\u003e\n", mf: { } }; product.selected_variant = variant; variants.push(variant); var variant = { id: 12325989777461, available: true, options: ["Twin XL"], option1: "Twin XL", option2: null, option3: null, price: 43600, compare_price: 54500, media: { alt: null, src: null, position: null, img_url: "\/\/lifekind.com\/cdn\/shopifycloud\/shopify\/assets\/no-image-50-3d8cc48bd078edcd544c8d60f929ed2d8800a3fc52e0f602e84b1767e392bfcd_{width}x.gif", hover_img_url: "\/\/lifekind.com\/cdn\/shopifycloud\/shopify\/assets\/no-image-50-3d8cc48bd078edcd544c8d60f929ed2d8800a3fc52e0f602e84b1767e392bfcd_{width}x.gif" }, price_html: "\n\u003cdiv class=\"price price--on-sale \"\u003e\n \u003cdiv class=\"price__container\"\u003e\u003cdiv class=\"price__regular\"\u003e\n \u003cspan class=\"visually-hidden visually-hidden--inline\"\u003eRegular price\u003c\/span\u003e\n \u003cspan class=\"price-item price-item--regular\"\u003e\n $436.00\n \u003c\/span\u003e\n \u003c\/div\u003e\n \u003cdiv class=\"price__sale\"\u003e\n \u003cdiv\u003e\n \u003cspan\u003ewas\u003c\/span\u003e\n \u003cspan class=\"visually-hidden visually-hidden--inline\"\u003eRegular price\u003c\/span\u003e\n \u003cspan\u003e\n \u003cs class=\"price-item price-item--regular\"\u003e\n \n $545.00\n \n \u003c\/s\u003e\n \u003c\/span\u003e\u003c\/div\u003e\n \u003cdiv\u003e\n \u003cspan\u003enow\u003c\/span\u003e\n \u003cspan class=\"visually-hidden visually-hidden--inline\"\u003eSale price\u003c\/span\u003e\n \u003cspan class=\"price-item price-item--sale price-item--last\"\u003e\n $436.00\n \u003c\/span\u003e\n \u003c\/div\u003e\n \u003c\/div\u003e\n \u003csmall class=\"unit-price caption hidden\"\u003e\n \u003cspan class=\"visually-hidden\"\u003eUnit price\u003c\/span\u003e\n \u003cspan class=\"price-item price-item--last\"\u003e\n \u003cspan\u003e\u003c\/span\u003e\n \u003cspan aria-hidden=\"true\"\u003e\/\u003c\/span\u003e\n \u003cspan class=\"visually-hidden\"\u003e\u0026nbsp;per\u0026nbsp;\u003c\/span\u003e\n \u003cspan\u003e\n \u003c\/span\u003e\n \u003c\/span\u003e\n \u003c\/small\u003e\n \u003c\/div\u003e\u003c\/div\u003e\n\n\n\u003cdiv class=\"price-you-save\" data-discount_percent=\"20\" data-saved_amount=\"$109.00\"\u003e\n \u003cspan\u003eYou save $109.00\u003c\/span\u003e\n\u003c\/div\u003e\n", mf: { } }; variants.push(variant); var variant = { id: 12325989908533, available: true, options: ["Full"], option1: "Full", option2: null, option3: null, price: 50000, compare_price: 62500, media: { alt: null, src: null, position: null, img_url: "\/\/lifekind.com\/cdn\/shopifycloud\/shopify\/assets\/no-image-50-3d8cc48bd078edcd544c8d60f929ed2d8800a3fc52e0f602e84b1767e392bfcd_{width}x.gif", hover_img_url: "\/\/lifekind.com\/cdn\/shopifycloud\/shopify\/assets\/no-image-50-3d8cc48bd078edcd544c8d60f929ed2d8800a3fc52e0f602e84b1767e392bfcd_{width}x.gif" }, price_html: "\n\u003cdiv class=\"price price--on-sale \"\u003e\n \u003cdiv class=\"price__container\"\u003e\u003cdiv class=\"price__regular\"\u003e\n \u003cspan class=\"visually-hidden visually-hidden--inline\"\u003eRegular price\u003c\/span\u003e\n \u003cspan class=\"price-item price-item--regular\"\u003e\n $500.00\n \u003c\/span\u003e\n \u003c\/div\u003e\n \u003cdiv class=\"price__sale\"\u003e\n \u003cdiv\u003e\n \u003cspan\u003ewas\u003c\/span\u003e\n \u003cspan class=\"visually-hidden visually-hidden--inline\"\u003eRegular price\u003c\/span\u003e\n \u003cspan\u003e\n \u003cs class=\"price-item price-item--regular\"\u003e\n \n $625.00\n \n \u003c\/s\u003e\n \u003c\/span\u003e\u003c\/div\u003e\n \u003cdiv\u003e\n \u003cspan\u003enow\u003c\/span\u003e\n \u003cspan class=\"visually-hidden visually-hidden--inline\"\u003eSale price\u003c\/span\u003e\n \u003cspan class=\"price-item price-item--sale price-item--last\"\u003e\n $500.00\n \u003c\/span\u003e\n \u003c\/div\u003e\n \u003c\/div\u003e\n \u003csmall class=\"unit-price caption hidden\"\u003e\n \u003cspan class=\"visually-hidden\"\u003eUnit price\u003c\/span\u003e\n \u003cspan class=\"price-item price-item--last\"\u003e\n \u003cspan\u003e\u003c\/span\u003e\n \u003cspan aria-hidden=\"true\"\u003e\/\u003c\/span\u003e\n \u003cspan class=\"visually-hidden\"\u003e\u0026nbsp;per\u0026nbsp;\u003c\/span\u003e\n \u003cspan\u003e\n \u003c\/span\u003e\n \u003c\/span\u003e\n \u003c\/small\u003e\n \u003c\/div\u003e\u003c\/div\u003e\n\n\n\u003cdiv class=\"price-you-save\" data-discount_percent=\"20\" data-saved_amount=\"$125.00\"\u003e\n \u003cspan\u003eYou save $125.00\u003c\/span\u003e\n\u003c\/div\u003e\n", mf: { } }; variants.push(variant); var variant = { id: 12325990072373, available: true, options: ["Queen"], option1: "Queen", option2: null, option3: null, price: 55600, compare_price: 69500, media: { alt: null, src: null, position: null, img_url: "\/\/lifekind.com\/cdn\/shopifycloud\/shopify\/assets\/no-image-50-3d8cc48bd078edcd544c8d60f929ed2d8800a3fc52e0f602e84b1767e392bfcd_{width}x.gif", hover_img_url: "\/\/lifekind.com\/cdn\/shopifycloud\/shopify\/assets\/no-image-50-3d8cc48bd078edcd544c8d60f929ed2d8800a3fc52e0f602e84b1767e392bfcd_{width}x.gif" }, price_html: "\n\u003cdiv class=\"price price--on-sale \"\u003e\n \u003cdiv class=\"price__container\"\u003e\u003cdiv class=\"price__regular\"\u003e\n \u003cspan class=\"visually-hidden visually-hidden--inline\"\u003eRegular price\u003c\/span\u003e\n \u003cspan class=\"price-item price-item--regular\"\u003e\n $556.00\n \u003c\/span\u003e\n \u003c\/div\u003e\n \u003cdiv class=\"price__sale\"\u003e\n \u003cdiv\u003e\n \u003cspan\u003ewas\u003c\/span\u003e\n \u003cspan class=\"visually-hidden visually-hidden--inline\"\u003eRegular price\u003c\/span\u003e\n \u003cspan\u003e\n \u003cs class=\"price-item price-item--regular\"\u003e\n \n $695.00\n \n \u003c\/s\u003e\n \u003c\/span\u003e\u003c\/div\u003e\n \u003cdiv\u003e\n \u003cspan\u003enow\u003c\/span\u003e\n \u003cspan class=\"visually-hidden visually-hidden--inline\"\u003eSale price\u003c\/span\u003e\n \u003cspan class=\"price-item price-item--sale price-item--last\"\u003e\n $556.00\n \u003c\/span\u003e\n \u003c\/div\u003e\n \u003c\/div\u003e\n \u003csmall class=\"unit-price caption hidden\"\u003e\n \u003cspan class=\"visually-hidden\"\u003eUnit price\u003c\/span\u003e\n \u003cspan class=\"price-item price-item--last\"\u003e\n \u003cspan\u003e\u003c\/span\u003e\n \u003cspan aria-hidden=\"true\"\u003e\/\u003c\/span\u003e\n \u003cspan class=\"visually-hidden\"\u003e\u0026nbsp;per\u0026nbsp;\u003c\/span\u003e\n \u003cspan\u003e\n \u003c\/span\u003e\n \u003c\/span\u003e\n \u003c\/small\u003e\n \u003c\/div\u003e\u003c\/div\u003e\n\n\n\u003cdiv class=\"price-you-save\" data-discount_percent=\"20\" data-saved_amount=\"$139.00\"\u003e\n \u003cspan\u003eYou save $139.00\u003c\/span\u003e\n\u003c\/div\u003e\n", mf: { } }; variants.push(variant); var variant = { id: 12325990236213, available: true, options: ["Eastern King"], option1: "Eastern King", option2: null, option3: null, price: 71600, compare_price: 89500, media: { alt: null, src: null, position: null, img_url: "\/\/lifekind.com\/cdn\/shopifycloud\/shopify\/assets\/no-image-50-3d8cc48bd078edcd544c8d60f929ed2d8800a3fc52e0f602e84b1767e392bfcd_{width}x.gif", hover_img_url: "\/\/lifekind.com\/cdn\/shopifycloud\/shopify\/assets\/no-image-50-3d8cc48bd078edcd544c8d60f929ed2d8800a3fc52e0f602e84b1767e392bfcd_{width}x.gif" }, price_html: "\n\u003cdiv class=\"price price--on-sale \"\u003e\n \u003cdiv class=\"price__container\"\u003e\u003cdiv class=\"price__regular\"\u003e\n \u003cspan class=\"visually-hidden visually-hidden--inline\"\u003eRegular price\u003c\/span\u003e\n \u003cspan class=\"price-item price-item--regular\"\u003e\n $716.00\n \u003c\/span\u003e\n \u003c\/div\u003e\n \u003cdiv class=\"price__sale\"\u003e\n \u003cdiv\u003e\n \u003cspan\u003ewas\u003c\/span\u003e\n \u003cspan class=\"visually-hidden visually-hidden--inline\"\u003eRegular price\u003c\/span\u003e\n \u003cspan\u003e\n \u003cs class=\"price-item price-item--regular\"\u003e\n \n $895.00\n \n \u003c\/s\u003e\n \u003c\/span\u003e\u003c\/div\u003e\n \u003cdiv\u003e\n \u003cspan\u003enow\u003c\/span\u003e\n \u003cspan class=\"visually-hidden visually-hidden--inline\"\u003eSale price\u003c\/span\u003e\n \u003cspan class=\"price-item price-item--sale price-item--last\"\u003e\n $716.00\n \u003c\/span\u003e\n \u003c\/div\u003e\n \u003c\/div\u003e\n \u003csmall class=\"unit-price caption hidden\"\u003e\n \u003cspan class=\"visually-hidden\"\u003eUnit price\u003c\/span\u003e\n \u003cspan class=\"price-item price-item--last\"\u003e\n \u003cspan\u003e\u003c\/span\u003e\n \u003cspan aria-hidden=\"true\"\u003e\/\u003c\/span\u003e\n \u003cspan class=\"visually-hidden\"\u003e\u0026nbsp;per\u0026nbsp;\u003c\/span\u003e\n \u003cspan\u003e\n \u003c\/span\u003e\n \u003c\/span\u003e\n \u003c\/small\u003e\n \u003c\/div\u003e\u003c\/div\u003e\n\n\n\u003cdiv class=\"price-you-save\" data-discount_percent=\"20\" data-saved_amount=\"$179.00\"\u003e\n \u003cspan\u003eYou save $179.00\u003c\/span\u003e\n\u003c\/div\u003e\n", mf: { } }; variants.push(variant); var variant = { id: 12325990301749, available: true, options: ["California King"], option1: "California King", option2: null, option3: null, price: 71600, compare_price: 89500, media: { alt: null, src: null, position: null, img_url: "\/\/lifekind.com\/cdn\/shopifycloud\/shopify\/assets\/no-image-50-3d8cc48bd078edcd544c8d60f929ed2d8800a3fc52e0f602e84b1767e392bfcd_{width}x.gif", hover_img_url: "\/\/lifekind.com\/cdn\/shopifycloud\/shopify\/assets\/no-image-50-3d8cc48bd078edcd544c8d60f929ed2d8800a3fc52e0f602e84b1767e392bfcd_{width}x.gif" }, price_html: "\n\u003cdiv class=\"price price--on-sale \"\u003e\n \u003cdiv class=\"price__container\"\u003e\u003cdiv class=\"price__regular\"\u003e\n \u003cspan class=\"visually-hidden visually-hidden--inline\"\u003eRegular price\u003c\/span\u003e\n \u003cspan class=\"price-item price-item--regular\"\u003e\n $716.00\n \u003c\/span\u003e\n \u003c\/div\u003e\n \u003cdiv class=\"price__sale\"\u003e\n \u003cdiv\u003e\n \u003cspan\u003ewas\u003c\/span\u003e\n \u003cspan class=\"visually-hidden visually-hidden--inline\"\u003eRegular price\u003c\/span\u003e\n \u003cspan\u003e\n \u003cs class=\"price-item price-item--regular\"\u003e\n \n $895.00\n \n \u003c\/s\u003e\n \u003c\/span\u003e\u003c\/div\u003e\n \u003cdiv\u003e\n \u003cspan\u003enow\u003c\/span\u003e\n \u003cspan class=\"visually-hidden visually-hidden--inline\"\u003eSale price\u003c\/span\u003e\n \u003cspan class=\"price-item price-item--sale price-item--last\"\u003e\n $716.00\n \u003c\/span\u003e\n \u003c\/div\u003e\n \u003c\/div\u003e\n \u003csmall class=\"unit-price caption hidden\"\u003e\n \u003cspan class=\"visually-hidden\"\u003eUnit price\u003c\/span\u003e\n \u003cspan class=\"price-item price-item--last\"\u003e\n \u003cspan\u003e\u003c\/span\u003e\n \u003cspan aria-hidden=\"true\"\u003e\/\u003c\/span\u003e\n \u003cspan class=\"visually-hidden\"\u003e\u0026nbsp;per\u0026nbsp;\u003c\/span\u003e\n \u003cspan\u003e\n \u003c\/span\u003e\n \u003c\/span\u003e\n \u003c\/small\u003e\n \u003c\/div\u003e\u003c\/div\u003e\n\n\n\u003cdiv class=\"price-you-save\" data-discount_percent=\"20\" data-saved_amount=\"$179.00\"\u003e\n \u003cspan\u003eYou save $179.00\u003c\/span\u003e\n\u003c\/div\u003e\n", mf: { } }; variants.push(variant); product.variants = variants;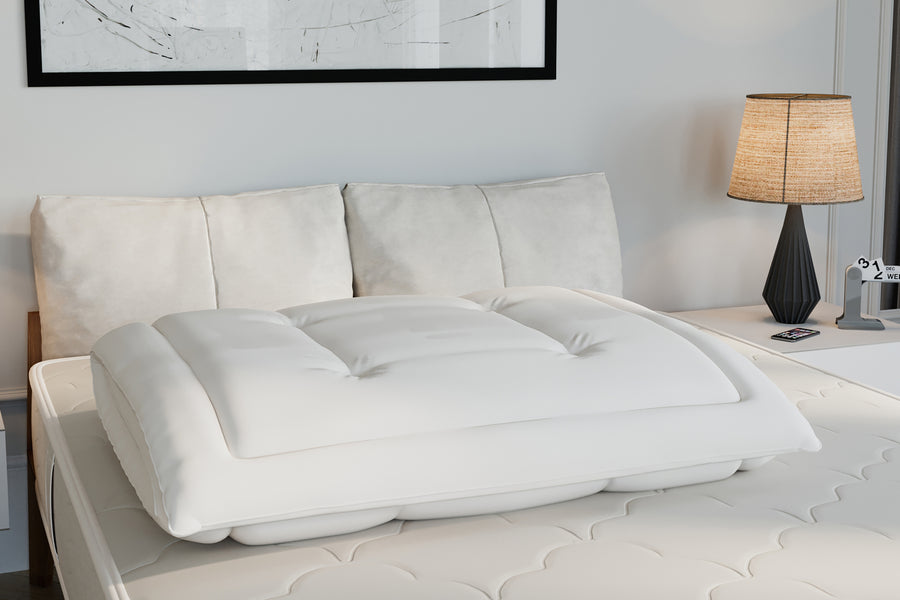 Sale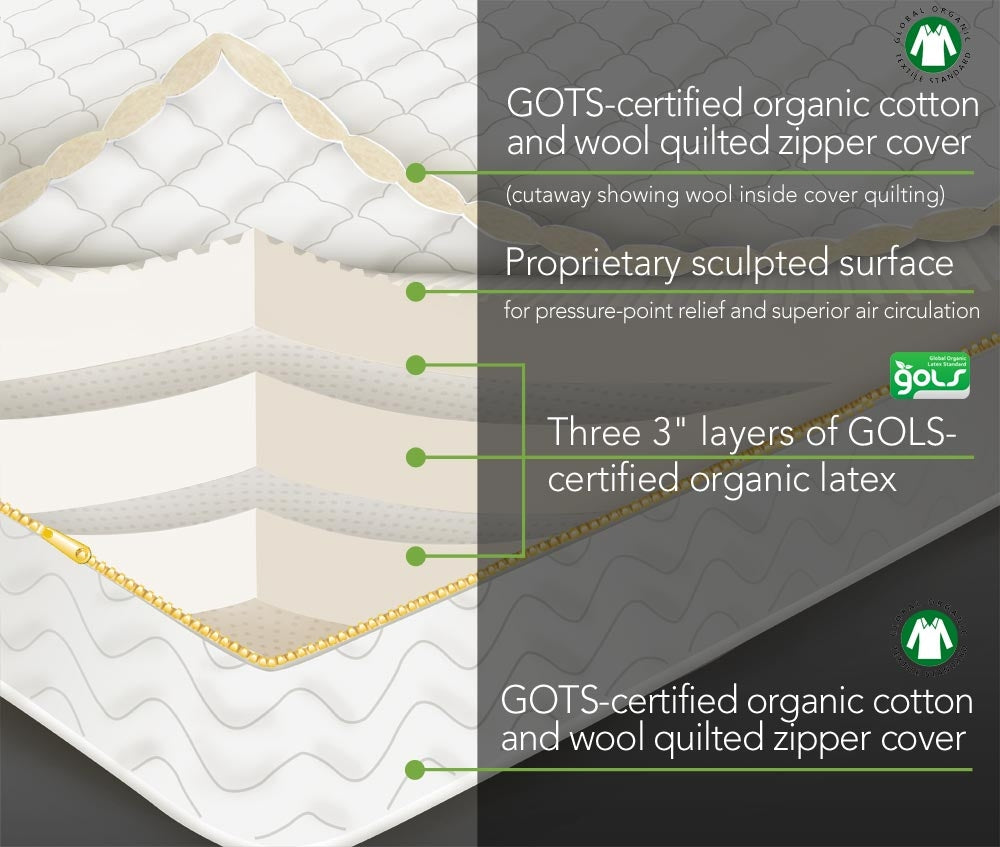 Specifications
Details

Recommendation
Best for customers looking for a softer feel; or customize the layers to adjust the support.
Construction
3" of firm latex in bottom layer, 3" of medium-firm latex in the middle layer, 3" of medium-soft latex in sculpted top later.
Profile (height)
10
Weight (lbs)

| | |
| --- | --- |
| Twin | 108 |
| Twin XL | 115 |
| Full | 142 |
| Queen | 185 |
| King | 227 |
| California King | 227 |

Available Comfort Levels
Customizable
Approved Support
Lifekind 8" Wood-Slat Foundation, Lifekind 3.5" Wood-Slat Foundation
Mattress Sizing Chart

Twin

38" x 75"

Twin XL

38" x 80"

Full

54" x 75"

Queen

60" x 80"

King

76" x 80"

Cal King

72" x 84"
Limited Warranty

CERTIFIED ORGANIC MATTRESS 20-YEAR LIMITED WARRANTY | LIFEKIND
Your Lifekind® mattress and foundation are made from the finest certified organic and natural materials by people who are committed to the highest standards of quality and workmanship. Please read the following carefully. This important information will affect the terms of your warranty.

Warranty Coverage
This article is guaranteed to the original purchaser only, against significant defects in materials and workmanship, by a 20-Year Limited Warranty. To protect the terms of your warranty, you must: (1) support your Lifekind mattress with a Lifekind box spring or Lifekind wood slat foundation of appropriate size (platform beds are acceptable, provided the distance between each slat does not exceed three inches to support our mattresses and one inch to support the AstarTM or SorellTM mattresses); (2) use full-, queen-, and king-size sets with a frame that has a metal or wood center support; and (3) transport your mattress or foundation only on its side. DO NOT use the handles for transporting the mattress, as they are intended only to help you rotate your mattress.

Items Not Covered by this Warranty
Body impressions of up to 1 1/2" are caused by the natural materials in your mattress conforming to your individual characteristics or "personal sleep signature," and are NOT considered a defect. These impressions on the surface or within layers are caused by the normal settling and compacting of the materials used in the construction of your mattress. Turn your mattress as necessary, if applicable, to minimize this condition. On mattresses that contain innersprings or pocket coils, any indication that the mattress has been folded or bent will void this warranty. Any indication that the mattress and/or foundation has been jumped on will void this warranty, as jumping and/or standing puts unrealistic demands on seams, surface materials, spring connections and coil pockets. Mattresses placed on solid wood boards, even if drilled with ventilation holes, are subject to mold and not covered by this warranty. Mattresses and/or foundations sold "as-is" and/or "floor models" are not covered by this warranty. Mattresses placed on adjustable foundations are not covered by this warranty. Mattresses that have been disassembled for inspection by the original purchaser are not covered by this warranty. Layered, zippered latex mattresses must have a medium or firm base layer for warranty coverage. Other items excluded from this warranty include: (a) minor imperfections; (b) normal wear and tear; (c) tears, stains, soiling, burns, dampness or mold; (d) firmness preference or a change in comfort; (e) allergy and sensitivity; (f) naturally occurring cotton, wool, or latex aromas.

Warranty Services
In the event that warranty service is required, your product will be repaired locally, if possible, or replaced at Lifekind's option. Product replacement will occur one-time only. This warranty extends only to the original purchaser and is nontransferable. Lifekind reserves the right to refuse to repair any product that is found, upon inspection by Lifekind or an authorized Lifekind retailer or representative, to
 be in an unsanitary condition (for example, with mildew or any other type of stain). If identical materials are not available at the time of product service, Lifekind reserves the right to substitute materials, which may be visibly different from the original materials but will be of equal or higher quality. Responsibility for transportation charges, if it becomes necessary to return products for service or replacement, shall be determined by Lifekind on an individual basis. However, unless Lifekind agrees in writing to cover said transportation prior to product being returned, such charges will not be the responsibility of Lifekind. Notwithstanding the foregoing, Lifekind will pay freight charges for any products returned within one year of purchase which have been found to have a warrantable defect and that are accompanied by an RA#, subject to the limitations above. After the first year, the customer is responsible for freight charges associated with the return of the mattress, which still must be accompanied by an RA#. If it is discovered that the article has a warrantable defect, these freight charges will be reimbursed by Lifekind.

Proration of Warranty
All necessary replacements or repairs that are determined by Lifekind to be caused by manufacturing defects will be non-prorated for ten (10) years from the date of purchase. After ten years, repairs or replacement will be prorated based on a 20/2 percentage basis. During the 11th year, you will receive a repair or replacement credit equal to 20% of the original price. The credit will decrease by 2% each year for the following nine (9) years.

In order for this warranty to be valid, you must: (1) be the original consumer purchaser and have purchased directly from Lifekind; (2) provide a copy of the original store receipt or other proof of date, place of purchase, and purchase price; and (3) provide the law label from the defective product.

ANY AND ALL IMPLIED WARRANTIES ON THIS PRODUCT, INCLUDING ANY IMPLIED WARRANTY OF MERCHANTABILITY OR FITNESS FOR 
A PARTICULAR PURPOSE, SHALL NOT EXCEED IN DURATION THE TERM OF THIS LIMITED WARRANTY, WHICH BEGINS WITH THE DATE 
OF PURCHASE BY THE CONSUMER. THE SERVICE TERMS STATED IN THIS WARRANTY SHALL BE THE CONSUMER'S SOLE AND EXCLUSIVE REMEDY IN THE EVENT OF PRODUCT FAILURE DURING THE WARRANTY PERIOD. LIFEKIND, INC. SHALL NOT BE LIABLE FOR INCIDENTAL OR CONSEQUENTIAL DAMAGES ARISING OUT OF THE USE OF THIS PRODUCT OR THE INABILITY TO USE THIS PRODUCT, OR FOR THE BREACH
 OF THIS OR ANY OTHER EXPRESSED OR IMPLIED WARRANTY. Lifekind does not warrant that this product is suitable for any person's medical condition. Lifekind makes no warranty beyond what is contained in writing. Some states do not allow limitations on how long an implied warranty lasts, so this limitation may not apply to you. Some states do not allow the exclusion of limitation of incidental or consequential damages, so the above limitation or exclusion may not apply to you. Lifekind does not authorize any person to create for it any other obligation or liability in connection with this warranty. No expressed or implied warranties are extended to persons who purchase the product from anyone other than Lifekind, and all warranties to such persons, including the implied warranties of merchantability and fitness, are hereby excluded.

For warranty assistance or other product correspondence, please contact your Product Specialist or: Lifekind, Inc.,
1335 Harter Pkwy Yuba City, CA 95993; toll-free (800) 284-4983; fax (530) 477-5399; www.lifekind.com
FREE Shipping

Mattresses ship free to your door, or optionally add in-home delivery for a fee, with or without setup and removal of your old mattress.

Limited 20-Year Warranty

All Lifekind adult mattresses feature a limited, 20-year warranty. Learn more by reading our complete warranty below.

Comfort Exchange

Try your new mattress for up to 90 days then request an exchange if you are not completely satisfied. Read our terms below.

Made in USA

True American craftmanship for more than 20years. Proudly made in the USA† since 2003, in California (and now in Colorado too).
Certified Organic Materials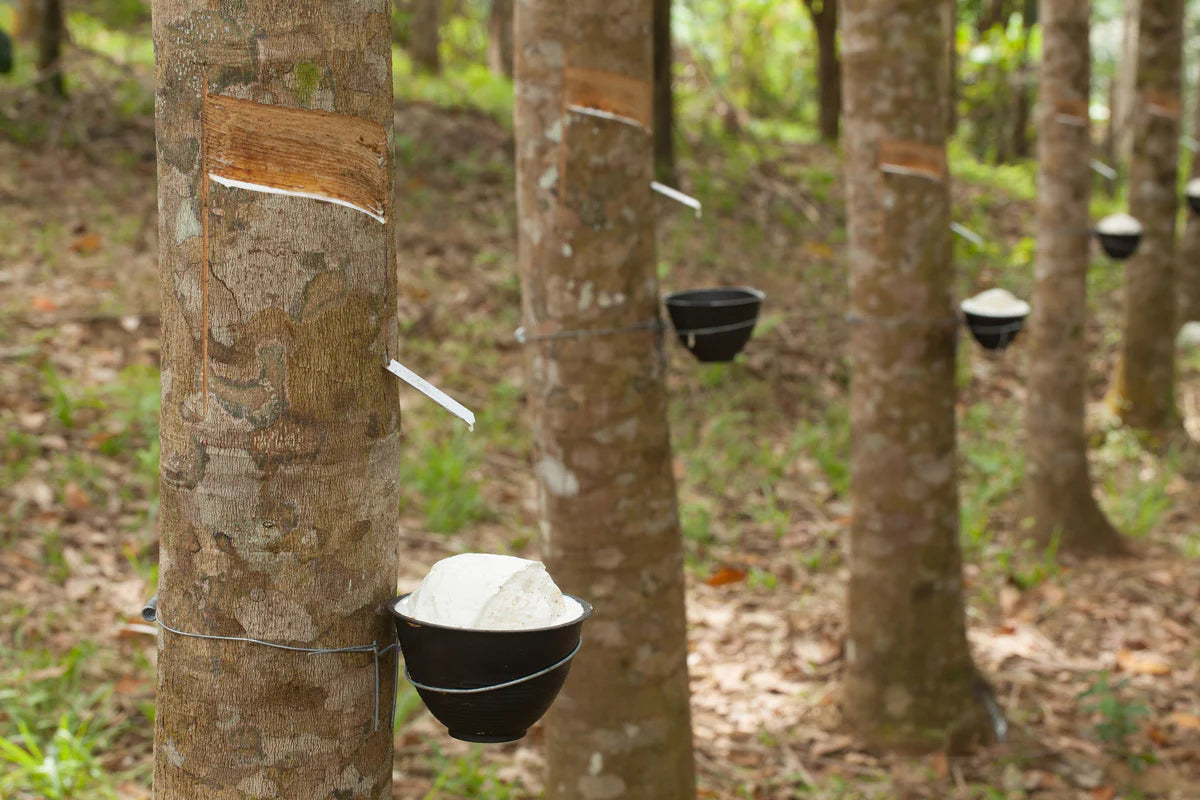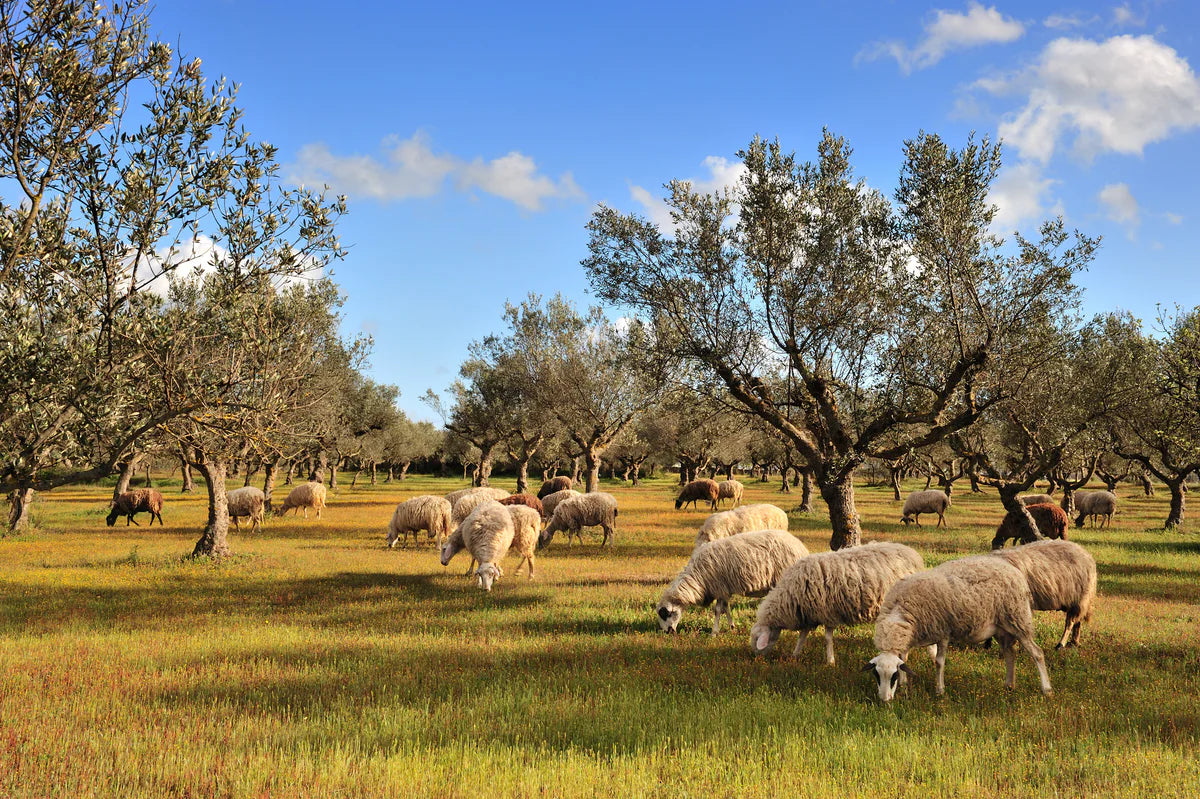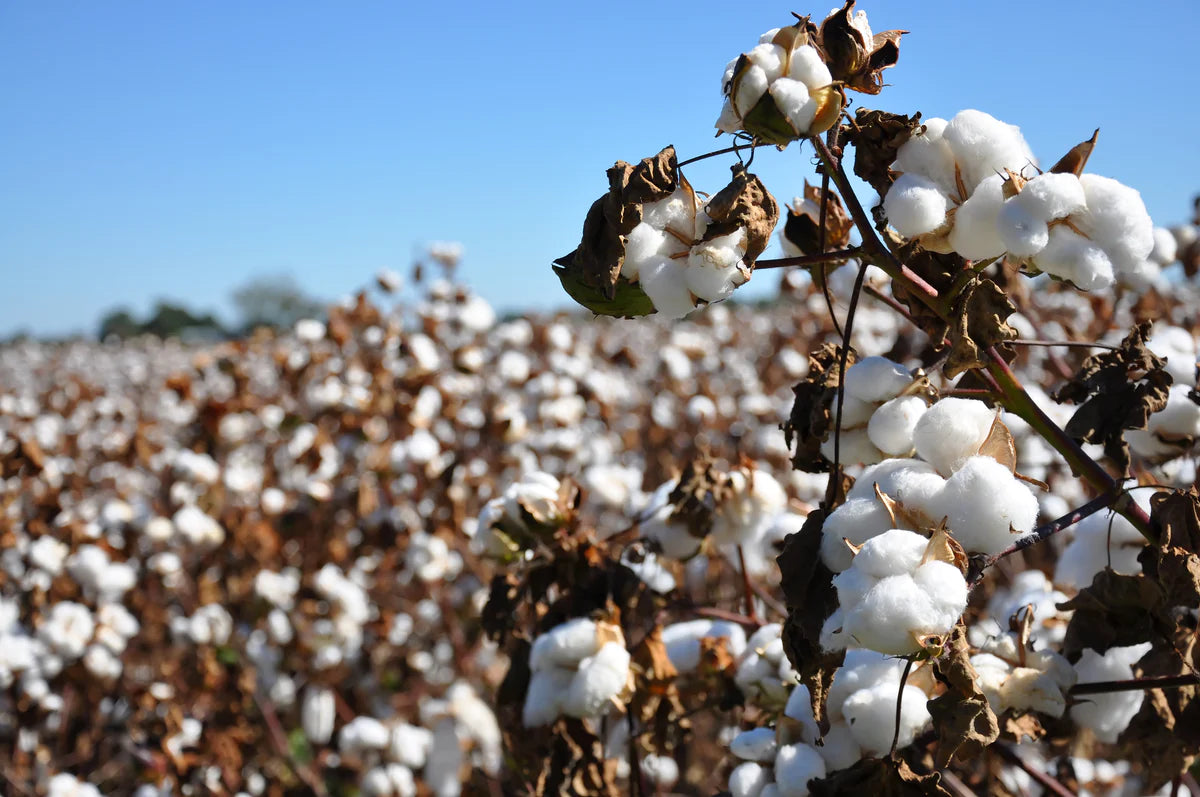 GOLS Certified Organic Latex
Durable: Organic Latex is known for its durability and longevity, making it a great choice for mattresses that are expected to last for many years.
Comfortable: Organic Latex is a naturally springy material that conforms to the body's shape, providing pressure relief and support.
Sustainable: Organic latex is made with natural, renewable materials.
Versatile: Organic Latex can be made in different firmnesses and styles, making it a versatile material for different types of mattresses and sleep preferences.
GOTS Certified Organic Wool
Comfortable: Wool is naturally soft and provides a plush, cushioning layer that adds comfort to a mattress.
Moisture-wicking: Wool is a natural moisture-wicking material, which helps regulate body temperature and keep the sleeper dry.
Resilient: Wool has a natural springiness that helps it bounce back to its original shape, making it durable and long-lasting.
Fire-retardant: Wool is a natural alternative to chemical flame-retardants found in many conventional mattresses.
Sustainable: Wool is a natural, renewable resource.
GOTS Certified Organic Cotton
Sustainable: Organic cotton is natural, renewable resource. And by choosing organic cotton, consumers are supporting sustainable agriculture practices that may reduce the negative impact on the environment and protect farmers and their communities.
Soft and Breathable: Organic cotton is naturally soft and also breathable. Cotton fibre allows air to circulate freely, which can help regulate body temperature and prevent overheating while sleeping.
Durable: Organic cotton is a strong and durable material that can last for many years without losing its shape or comfort.
Certifications
Global Organic Textile Standard ("GOTS") #CU823400

The Global Organic Textile Standard (GOTS) is a widely recognized and respected certification for organic fibers and textiles, including clothing, bedding, and household goods. The certification process covers the entire supply chain, from sourcing of organic raw materials to final product, ensuring strict standards are met for the production of organic textiles. These standards include requirements for certified organic fibers, environmentally friendly production processes, and fair labor practices. To be certified, products must meet minimum organic content requirements, have traceability and proper labeling, and undergo regular audits for compliance.

Annual Certification

Global Organic Latex Standard ("GOLS") #CU823400

GOLS, the Global Organic Latex Standard, is a leading certification for organic latex products such as mattresses, pillows, and bedding. The certification process covers the entire supply chain and requires certified organic raw materials, environmentally friendly processes, and fair labor practices. Products must meet stringent criteria like minimum organic content, traceability, and labeling, and undergo regular audits. GOLS is recognized globally for setting strict standards and ensuring organic integrity and sustainability of the product. It provides consumers with a trustworthy assurance of organic latex products.

Annual Certification

Indoor Advantage™ Gold #SCS-IAQ-09458, #SCS-IAQ-09459

SCS Global Services' Indoor Advantage Gold Certification is a premier program dedicated to assessing the indoor air quality of low-emitting interior products. Participation in this program signifies a manufacturer's commitment to creating healthier indoor environments by producing low-emission products. The highest-performing products earn the esteemed 'Gold' seal, which transparently communicates a product's top-tier indoor air quality performance.

One of the most notable attributes of the Indoor Advantage Gold program is its widespread recognition across various green building rating systems and programs, including LEED and others.

Annual Certification
FAQs
Is there an option to pay over time?

When checking out with Shop Pay, you now have the option to pay now or later. Paying in installments on Shop Pay allows you to split your purchase amount into flexible installment payments.* Your first payment is due when you make your purchase.

*Payment options are offered by Affirm and are subject to eligibility check and might not be available in all states. California residents: Affirm Loan Services, LLC is licensed by the Department of Business Oversight. Loans are made or arranged pursuant to California Financing Law license.
Do you offer free shipping?

Qualifying orders ship free to residential addresses within the continental US. Visit the cart page to see if your order qualifies for free shipping.
What is your return policy?

Please read our policy

here

.
Let customers speak for us