Sale
Certified Organic Cotton Body Pillow
A must have for chiropractors and massage therapists; nurturing for expectant mothers.

was

Regular price

$179.00

Unit price

per

var product = { id: 1475441786933, title: "Certified Organic Cotton Body Pillow", available: true, handle: "certified-organic-cotton-body-pillow", description: "This generously sized organic pillow conforms to your body's curves and offers support for the whole body. It also makes a great maternity pillow for expectant mothers. An optional envelope-style pillowcase is available in ivory sateen (sold separately).  Handmade in the USA. \nCotton fill (20x60")\nWool or Cotton?\nOur all-wool body pillow is soft and springy, and offers a medium support. This is a good choice for those who wish to replace either a down or a poly-fill pillow. Like our other wool products, it resists dust mites, wicks away body moisture, and helps keep your body temperature evenly regulated.\nLooking for a firmer, flatter pillow? Then the all-cotton body pillow is the one for you. Made of pure, pristine, all certified organic cotton. (Note: Wool fillings will compress approximately one-third over time, and cotton fillings by about one-half.) \nBody Pillow Care\nTo renew and deodorize your cotton pillow, expose to sunlight and fresh air for a couple of hours. To eliminate odors, sprinkle baking soda on the pillow's slightly dampened surface, then when dry, simply vacuum up. Do not wash.", type: "Bedding", tags: ["Bedding","Care:1","Cotton","Pillow","Special Size"], options_with_values: [{"name":"Title","position":1,"values":["Default Title"]}], featured_media: { alt: "Certified Organic Cotton Body Pillow", src: "\/\/lifekind.com\/cdn\/shop\/products\/Body_Pillow_in_Room_Scene.jpg?v=1663179379", img_url: "\/\/lifekind.com\/cdn\/shop\/products\/Body_Pillow_in_Room_Scene_{width}x.jpg?v=1663179379" }, url: "\/products\/certified-organic-cotton-body-pillow", mf: { } }; var variants = []; var variant = { id: 12951402250293, available: true, options: ["Default Title"], option1: "Default Title", option2: null, option3: null, price: 14300, compare_price: 17900, media: { alt: null, src: null, position: null, img_url: "\/\/lifekind.com\/cdn\/shopifycloud\/shopify\/assets\/no-image-50-3d8cc48bd078edcd544c8d60f929ed2d8800a3fc52e0f602e84b1767e392bfcd_{width}x.gif", hover_img_url: "\/\/lifekind.com\/cdn\/shopifycloud\/shopify\/assets\/no-image-50-3d8cc48bd078edcd544c8d60f929ed2d8800a3fc52e0f602e84b1767e392bfcd_{width}x.gif" }, price_html: "\n\u003cdiv class=\"price price--on-sale \"\u003e\n \u003cdiv class=\"price__container\"\u003e\u003cdiv class=\"price__regular\"\u003e\n \u003cspan class=\"visually-hidden visually-hidden--inline\"\u003eRegular price\u003c\/span\u003e\n \u003cspan class=\"price-item price-item--regular\"\u003e\n $143.00\n \u003c\/span\u003e\n \u003c\/div\u003e\n \u003cdiv class=\"price__sale\"\u003e\n \u003cdiv\u003e\n \u003cspan\u003ewas\u003c\/span\u003e\n \u003cspan class=\"visually-hidden visually-hidden--inline\"\u003eRegular price\u003c\/span\u003e\n \u003cspan\u003e\n \u003cs class=\"price-item price-item--regular\"\u003e\n \n $179.00\n \n \u003c\/s\u003e\n \u003c\/span\u003e\u003c\/div\u003e\n \u003cdiv\u003e\n \u003cspan\u003enow\u003c\/span\u003e\n \u003cspan class=\"visually-hidden visually-hidden--inline\"\u003eSale price\u003c\/span\u003e\n \u003cspan class=\"price-item price-item--sale price-item--last\"\u003e\n $143.00\n \u003c\/span\u003e\n \u003c\/div\u003e\n \u003c\/div\u003e\n \u003csmall class=\"unit-price caption hidden\"\u003e\n \u003cspan class=\"visually-hidden\"\u003eUnit price\u003c\/span\u003e\n \u003cspan class=\"price-item price-item--last\"\u003e\n \u003cspan\u003e\u003c\/span\u003e\n \u003cspan aria-hidden=\"true\"\u003e\/\u003c\/span\u003e\n \u003cspan class=\"visually-hidden\"\u003e\u0026nbsp;per\u0026nbsp;\u003c\/span\u003e\n \u003cspan\u003e\n \u003c\/span\u003e\n \u003c\/span\u003e\n \u003c\/small\u003e\n \u003c\/div\u003e\u003c\/div\u003e\n\n\n\u003cdiv class=\"price-you-save\" data-discount_percent=\"20\"\u003e\n \u003cspan\u003eYou save $36.00\u003c\/span\u003e\n\u003c\/div\u003e\n", mf: { } }; product.selected_variant = variant; variants.push(variant); product.variants = variants;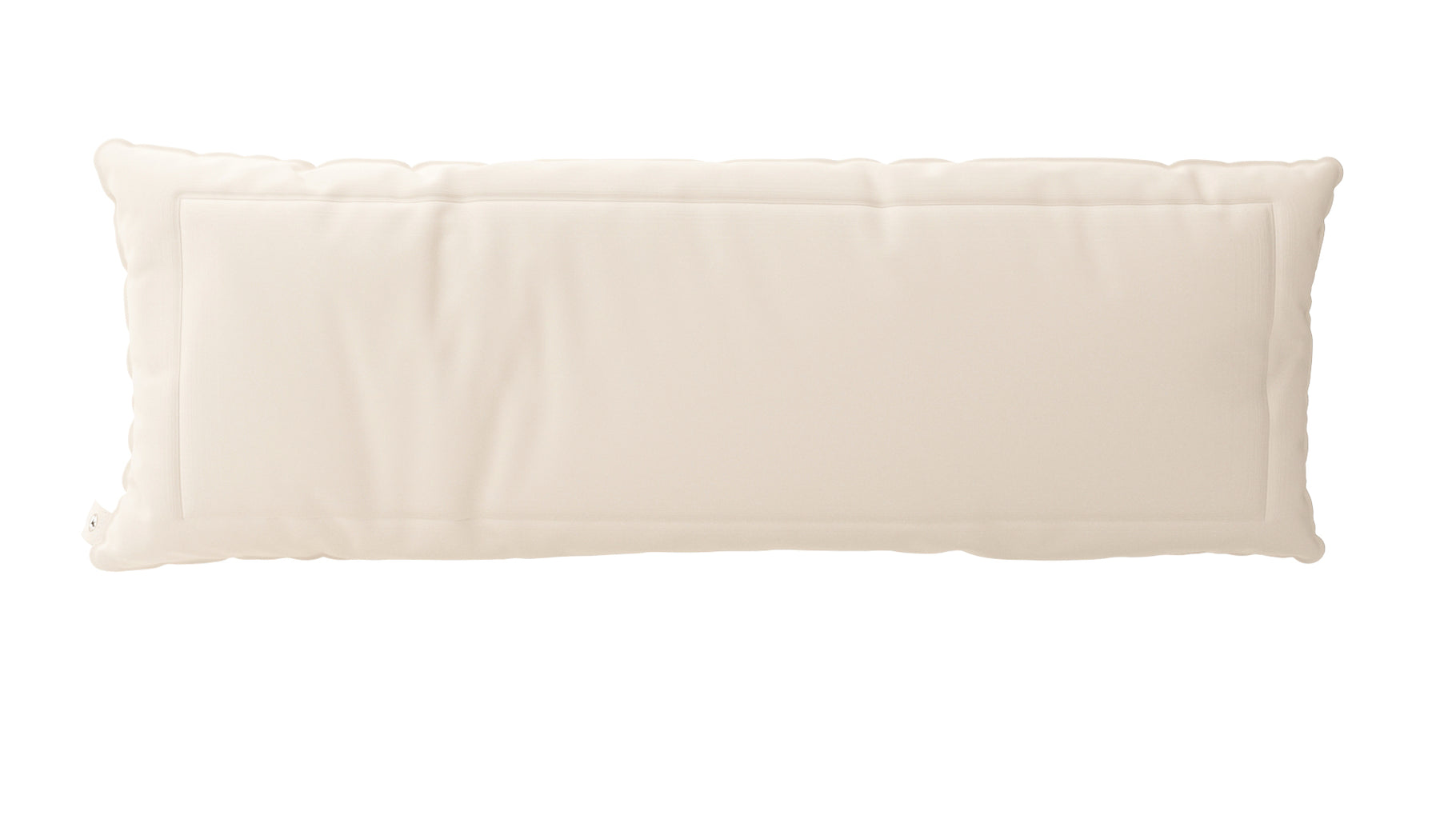 Specifications
Details

This generously sized organic pillow conforms to your body's curves and offers support for the whole body. It also makes a great maternity pillow for expectant mothers. An optional envelope-style pillowcase is available in ivory sateen (sold separately).  Handmade in the USA. 

Cotton fill (20x60")

Wool or Cotton?

Our all-wool body pillow is soft and springy, and offers a medium support. This is a good choice for those who wish to replace either a down or a poly-fill pillow. Like our other wool products, it resists dust mites, wicks away body moisture, and helps keep your body temperature evenly regulated.

Looking for a firmer, flatter pillow? Then the all-cotton body pillow is the one for you. Made of pure, pristine, all certified organic cotton. (Note: Wool fillings will compress approximately one-third over time, and cotton fillings by about one-half.) 

Body Pillow Care

To renew and deodorize your cotton pillow, expose to sunlight and fresh air for a couple of hours. To eliminate odors, sprinkle baking soda on the pillow's slightly dampened surface, then when dry, simply vacuum up. Do not wash.
Return Policy

Unused products in new condition may be returned within 30 days of purchase, for a refund or store credit. Exceptions include mattresses, subject to the terms of our 90-day mattress comfort exchange policy, toppers, foundations and box springs, and custom-order products.

Freight charges are non refundable.

Please contact customer service before returning any merchandise, as returns require an RMA.
Certified Organic Materials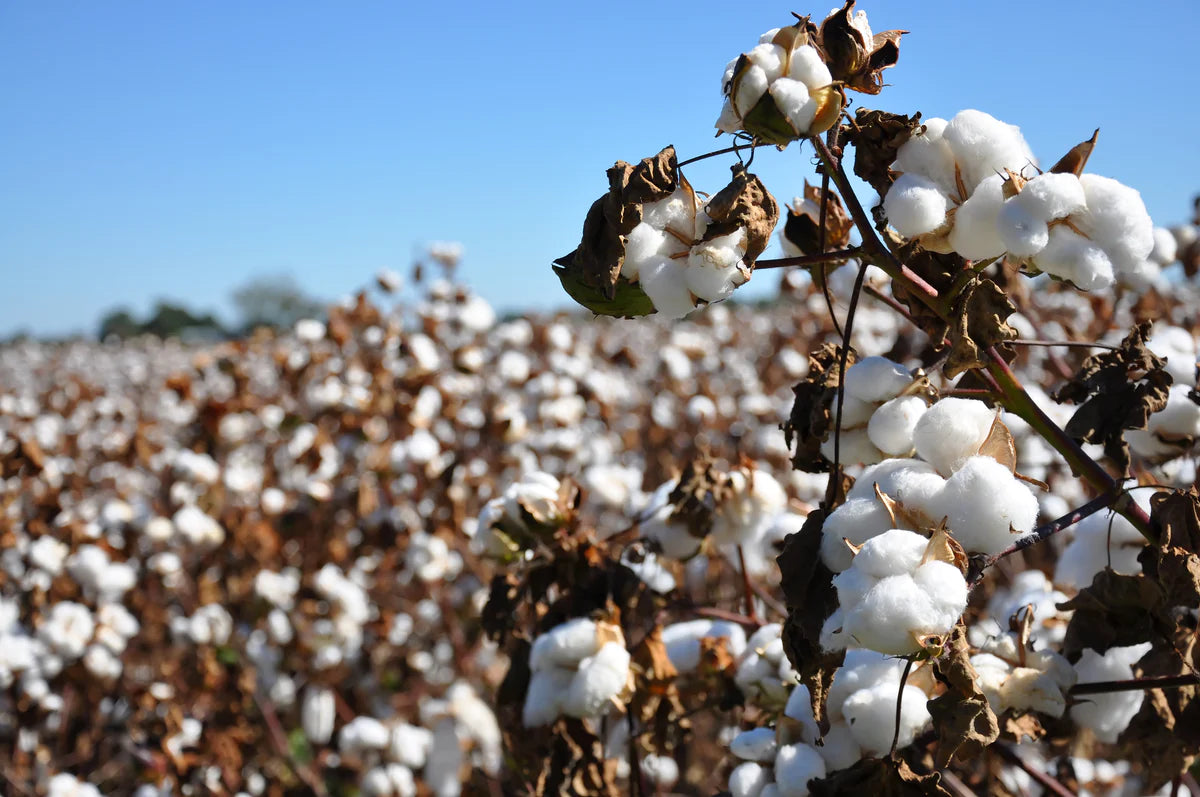 GOTS Certified Organic Cotton
Sustainable: Organic cotton is natural, renewable resource. And by choosing organic cotton, consumers are supporting sustainable agriculture practices that may reduce the negative impact on the environment and protect farmers and their communities.
Soft and Breathable: Organic cotton is naturally soft and also breathable. Cotton fibre allows air to circulate freely, which can help regulate body temperature and prevent overheating while sleeping.
Durable: Organic cotton is a strong and durable material that can last for many years without losing its shape or comfort.
FAQs
Is there an option to pay over time?

When checking out with Shop Pay, you now have the option to pay now or later. Paying in installments on Shop Pay allows you to split your purchase amount into flexible installment payments.* Your first payment is due when you make your purchase.

*Payment options are offered by Affirm and are subject to eligibility check and might not be available in all states. California residents: Affirm Loan Services, LLC is licensed by the Department of Business Oversight. Loans are made or arranged pursuant to California Financing Law license.
Do you offer free shipping?

Qualifying orders ship free to residential addresses within the continental US. Visit the cart page to see if your order qualifies for free shipping.
What is your return policy?

Please read our policy

here

.
Let customers speak for us