Sale
CLEARANCE FROM ONLY $799! OrganicPedic® by OMI Organic Latex Mattress in Twin and Twin XL, Split King
Clearance priced certified organic latex mattress by OMI®. In-stock now, in limited quantities while supplies last.

was

Regular price

$3,499.00

Unit price

per

var product = { id: 7968993935534, title: "CLEARANCE FROM ONLY $799! OrganicPedic® by OMI Organic Latex Mattress in Twin and Twin XL, Split King", available: true, handle: "clearance-organicpedic-certified-organic-mattress", description: "This 7\" tall, two-sided mattress, is flippable and is made from a 6\" core of either soft or medium GOLS certified organic natural rubber latex. Finished in OMI's signature luxury leaf and vine quilt.  \nIn stock and available in limited quantities, in Plush or Medium\nShipping NOT included.   Shipping to threshold is $299.\nTwin (38\"x75\").  Twin XL (38\"x80\")\nClearance priced, final sale", type: "Mattress", tags: ["Clearance","Cotton","GOLS","GOTS","GREENGUARD Gold","Handmade in the USA","Latex","No Free Shipping","No Returns","Wool"], options_with_values: [{"name":"Size","position":1,"values":["Twin","Twin XL"]},{"name":"Firmness","position":2,"values":["Plush","Medium"]}], featured_media: { alt: "CLEARANCE FROM ONLY $799! OrganicPedic® by OMI Organic Latex Mattress in Twin and Twin XL, Split King", src: "\/\/lifekind.com\/cdn\/shop\/products\/Midori_Mattress_angle.jpg?v=1682017056", img_url: "\/\/lifekind.com\/cdn\/shop\/products\/Midori_Mattress_angle_{width}x.jpg?v=1682017056" }, url: "\/products\/clearance-organicpedic-certified-organic-mattress", mf: { } }; var variants = []; var variant = { id: 43919553822894, available: false, options: ["Twin","Plush"], option1: "Twin", option2: "Plush", option3: null, price: 79900, compare_price: 319900, media: { alt: null, src: null, position: null, img_url: "\/\/lifekind.com\/cdn\/shopifycloud\/shopify\/assets\/no-image-50-3d8cc48bd078edcd544c8d60f929ed2d8800a3fc52e0f602e84b1767e392bfcd_{width}x.gif", hover_img_url: "\/\/lifekind.com\/cdn\/shopifycloud\/shopify\/assets\/no-image-50-3d8cc48bd078edcd544c8d60f929ed2d8800a3fc52e0f602e84b1767e392bfcd_{width}x.gif" }, price_html: "\n\u003cdiv class=\"price price--sold-out price--on-sale \"\u003e\n \u003cdiv class=\"price__container\"\u003e\u003cdiv class=\"price__regular\"\u003e\n \u003cspan class=\"visually-hidden visually-hidden--inline\"\u003eRegular price\u003c\/span\u003e\n \u003cspan class=\"price-item price-item--regular\"\u003e\n $799.00\n \u003c\/span\u003e\n \u003c\/div\u003e\n \u003cdiv class=\"price__sale\"\u003e\n \u003cdiv\u003e\n \u003cspan\u003ewas\u003c\/span\u003e\n \u003cspan class=\"visually-hidden visually-hidden--inline\"\u003eRegular price\u003c\/span\u003e\n \u003cspan\u003e\n \u003cs class=\"price-item price-item--regular\"\u003e\n \n $3,199.00\n \n \u003c\/s\u003e\n \u003c\/span\u003e\u003c\/div\u003e\n \u003cdiv\u003e\n \u003cspan\u003enow\u003c\/span\u003e\n \u003cspan class=\"visually-hidden visually-hidden--inline\"\u003eSale price\u003c\/span\u003e\n \u003cspan class=\"price-item price-item--sale price-item--last\"\u003e\n $799.00\n \u003c\/span\u003e\n \u003c\/div\u003e\n \u003c\/div\u003e\n \u003csmall class=\"unit-price caption hidden\"\u003e\n \u003cspan class=\"visually-hidden\"\u003eUnit price\u003c\/span\u003e\n \u003cspan class=\"price-item price-item--last\"\u003e\n \u003cspan\u003e\u003c\/span\u003e\n \u003cspan aria-hidden=\"true\"\u003e\/\u003c\/span\u003e\n \u003cspan class=\"visually-hidden\"\u003e\u0026nbsp;per\u0026nbsp;\u003c\/span\u003e\n \u003cspan\u003e\n \u003c\/span\u003e\n \u003c\/span\u003e\n \u003c\/small\u003e\n \u003c\/div\u003e\u003c\/div\u003e\n\n\n\u003cdiv class=\"price-you-save\" data-discount_percent=\"75\"\u003e\n \u003cspan\u003eYou save $2,400.00\u003c\/span\u003e\n\u003c\/div\u003e\n", mf: { } }; variants.push(variant); var variant = { id: 43919553855662, available: false, options: ["Twin","Medium"], option1: "Twin", option2: "Medium", option3: null, price: 79900, compare_price: 319900, media: { alt: null, src: null, position: null, img_url: "\/\/lifekind.com\/cdn\/shopifycloud\/shopify\/assets\/no-image-50-3d8cc48bd078edcd544c8d60f929ed2d8800a3fc52e0f602e84b1767e392bfcd_{width}x.gif", hover_img_url: "\/\/lifekind.com\/cdn\/shopifycloud\/shopify\/assets\/no-image-50-3d8cc48bd078edcd544c8d60f929ed2d8800a3fc52e0f602e84b1767e392bfcd_{width}x.gif" }, price_html: "\n\u003cdiv class=\"price price--sold-out price--on-sale \"\u003e\n \u003cdiv class=\"price__container\"\u003e\u003cdiv class=\"price__regular\"\u003e\n \u003cspan class=\"visually-hidden visually-hidden--inline\"\u003eRegular price\u003c\/span\u003e\n \u003cspan class=\"price-item price-item--regular\"\u003e\n $799.00\n \u003c\/span\u003e\n \u003c\/div\u003e\n \u003cdiv class=\"price__sale\"\u003e\n \u003cdiv\u003e\n \u003cspan\u003ewas\u003c\/span\u003e\n \u003cspan class=\"visually-hidden visually-hidden--inline\"\u003eRegular price\u003c\/span\u003e\n \u003cspan\u003e\n \u003cs class=\"price-item price-item--regular\"\u003e\n \n $3,199.00\n \n \u003c\/s\u003e\n \u003c\/span\u003e\u003c\/div\u003e\n \u003cdiv\u003e\n \u003cspan\u003enow\u003c\/span\u003e\n \u003cspan class=\"visually-hidden visually-hidden--inline\"\u003eSale price\u003c\/span\u003e\n \u003cspan class=\"price-item price-item--sale price-item--last\"\u003e\n $799.00\n \u003c\/span\u003e\n \u003c\/div\u003e\n \u003c\/div\u003e\n \u003csmall class=\"unit-price caption hidden\"\u003e\n \u003cspan class=\"visually-hidden\"\u003eUnit price\u003c\/span\u003e\n \u003cspan class=\"price-item price-item--last\"\u003e\n \u003cspan\u003e\u003c\/span\u003e\n \u003cspan aria-hidden=\"true\"\u003e\/\u003c\/span\u003e\n \u003cspan class=\"visually-hidden\"\u003e\u0026nbsp;per\u0026nbsp;\u003c\/span\u003e\n \u003cspan\u003e\n \u003c\/span\u003e\n \u003c\/span\u003e\n \u003c\/small\u003e\n \u003c\/div\u003e\u003c\/div\u003e\n\n\n\u003cdiv class=\"price-you-save\" data-discount_percent=\"75\"\u003e\n \u003cspan\u003eYou save $2,400.00\u003c\/span\u003e\n\u003c\/div\u003e\n", mf: { } }; variants.push(variant); var variant = { id: 43919553888430, available: true, options: ["Twin XL","Plush"], option1: "Twin XL", option2: "Plush", option3: null, price: 89900, compare_price: 349900, media: { alt: null, src: null, position: null, img_url: "\/\/lifekind.com\/cdn\/shopifycloud\/shopify\/assets\/no-image-50-3d8cc48bd078edcd544c8d60f929ed2d8800a3fc52e0f602e84b1767e392bfcd_{width}x.gif", hover_img_url: "\/\/lifekind.com\/cdn\/shopifycloud\/shopify\/assets\/no-image-50-3d8cc48bd078edcd544c8d60f929ed2d8800a3fc52e0f602e84b1767e392bfcd_{width}x.gif" }, price_html: "\n\u003cdiv class=\"price price--on-sale \"\u003e\n \u003cdiv class=\"price__container\"\u003e\u003cdiv class=\"price__regular\"\u003e\n \u003cspan class=\"visually-hidden visually-hidden--inline\"\u003eRegular price\u003c\/span\u003e\n \u003cspan class=\"price-item price-item--regular\"\u003e\n $899.00\n \u003c\/span\u003e\n \u003c\/div\u003e\n \u003cdiv class=\"price__sale\"\u003e\n \u003cdiv\u003e\n \u003cspan\u003ewas\u003c\/span\u003e\n \u003cspan class=\"visually-hidden visually-hidden--inline\"\u003eRegular price\u003c\/span\u003e\n \u003cspan\u003e\n \u003cs class=\"price-item price-item--regular\"\u003e\n \n $3,499.00\n \n \u003c\/s\u003e\n \u003c\/span\u003e\u003c\/div\u003e\n \u003cdiv\u003e\n \u003cspan\u003enow\u003c\/span\u003e\n \u003cspan class=\"visually-hidden visually-hidden--inline\"\u003eSale price\u003c\/span\u003e\n \u003cspan class=\"price-item price-item--sale price-item--last\"\u003e\n $899.00\n \u003c\/span\u003e\n \u003c\/div\u003e\n \u003c\/div\u003e\n \u003csmall class=\"unit-price caption hidden\"\u003e\n \u003cspan class=\"visually-hidden\"\u003eUnit price\u003c\/span\u003e\n \u003cspan class=\"price-item price-item--last\"\u003e\n \u003cspan\u003e\u003c\/span\u003e\n \u003cspan aria-hidden=\"true\"\u003e\/\u003c\/span\u003e\n \u003cspan class=\"visually-hidden\"\u003e\u0026nbsp;per\u0026nbsp;\u003c\/span\u003e\n \u003cspan\u003e\n \u003c\/span\u003e\n \u003c\/span\u003e\n \u003c\/small\u003e\n \u003c\/div\u003e\u003c\/div\u003e\n\n\n\u003cdiv class=\"price-you-save\" data-discount_percent=\"74\"\u003e\n \u003cspan\u003eYou save $2,600.00\u003c\/span\u003e\n\u003c\/div\u003e\n", mf: { } }; product.selected_variant = variant; variants.push(variant); var variant = { id: 43919553921198, available: true, options: ["Twin XL","Medium"], option1: "Twin XL", option2: "Medium", option3: null, price: 89900, compare_price: 349900, media: { alt: null, src: null, position: null, img_url: "\/\/lifekind.com\/cdn\/shopifycloud\/shopify\/assets\/no-image-50-3d8cc48bd078edcd544c8d60f929ed2d8800a3fc52e0f602e84b1767e392bfcd_{width}x.gif", hover_img_url: "\/\/lifekind.com\/cdn\/shopifycloud\/shopify\/assets\/no-image-50-3d8cc48bd078edcd544c8d60f929ed2d8800a3fc52e0f602e84b1767e392bfcd_{width}x.gif" }, price_html: "\n\u003cdiv class=\"price price--on-sale \"\u003e\n \u003cdiv class=\"price__container\"\u003e\u003cdiv class=\"price__regular\"\u003e\n \u003cspan class=\"visually-hidden visually-hidden--inline\"\u003eRegular price\u003c\/span\u003e\n \u003cspan class=\"price-item price-item--regular\"\u003e\n $899.00\n \u003c\/span\u003e\n \u003c\/div\u003e\n \u003cdiv class=\"price__sale\"\u003e\n \u003cdiv\u003e\n \u003cspan\u003ewas\u003c\/span\u003e\n \u003cspan class=\"visually-hidden visually-hidden--inline\"\u003eRegular price\u003c\/span\u003e\n \u003cspan\u003e\n \u003cs class=\"price-item price-item--regular\"\u003e\n \n $3,499.00\n \n \u003c\/s\u003e\n \u003c\/span\u003e\u003c\/div\u003e\n \u003cdiv\u003e\n \u003cspan\u003enow\u003c\/span\u003e\n \u003cspan class=\"visually-hidden visually-hidden--inline\"\u003eSale price\u003c\/span\u003e\n \u003cspan class=\"price-item price-item--sale price-item--last\"\u003e\n $899.00\n \u003c\/span\u003e\n \u003c\/div\u003e\n \u003c\/div\u003e\n \u003csmall class=\"unit-price caption hidden\"\u003e\n \u003cspan class=\"visually-hidden\"\u003eUnit price\u003c\/span\u003e\n \u003cspan class=\"price-item price-item--last\"\u003e\n \u003cspan\u003e\u003c\/span\u003e\n \u003cspan aria-hidden=\"true\"\u003e\/\u003c\/span\u003e\n \u003cspan class=\"visually-hidden\"\u003e\u0026nbsp;per\u0026nbsp;\u003c\/span\u003e\n \u003cspan\u003e\n \u003c\/span\u003e\n \u003c\/span\u003e\n \u003c\/small\u003e\n \u003c\/div\u003e\u003c\/div\u003e\n\n\n\u003cdiv class=\"price-you-save\" data-discount_percent=\"74\"\u003e\n \u003cspan\u003eYou save $2,600.00\u003c\/span\u003e\n\u003c\/div\u003e\n", mf: { } }; variants.push(variant); product.variants = variants;
Bundle Organic Bedding
var product = { id: 1345704919093, title: "Certified Organic Natural Shredded Rubber Pillow (Cozzy) w\/ Certified Organic Cotton Knit Cover Fabric", available: true, handle: "standard-natural-shredded-rubber-latex-pillow-cozzy", description: "Filled with GOLS-certified organic natural shredded rubber and encased in GOTS-certified organic cotton knit fabric, the Cozzy pillow has a soft yet supportive feel. Handmade in the USA.\nSize: Standard (20x26\")*\nWeight: Approx. 4.25 Ibs \n*All dimensions are subject to a slight variance due to being custom made.\n Like our natural rubber mattresses, the natural rubber used in our pillows comes from the sap of the rubber tree and does not contain synthetic rubber, often referred to as "latex" or "styrene-butadiene rubber" (SBR).", type: "Bedding", tags: ["Bedding","Care:1","Care:6","Latex","Pillow"], options_with_values: [{"name":"Title","position":1,"values":["Default Title"]}], featured_media: { alt: "Certified Organic Natural Shredded Rubber Pillow (Cozzy) w\/ Certified Organic Cotton Knit Cover Fabric", src: "\/\/lifekind.com\/cdn\/shop\/products\/CozzyRoomScene.jpg?v=1663178891", img_url: "\/\/lifekind.com\/cdn\/shop\/products\/CozzyRoomScene_{width}x.jpg?v=1663178891" }, url: "\/products\/standard-natural-shredded-rubber-latex-pillow-cozzy", mf: { } }; var variants = []; var variant = { id: 12325998067765, available: true, options: ["Default Title"], option1: "Default Title", option2: null, option3: null, price: 5565, compare_price: 15900, media: { alt: null, src: null, position: null, img_url: "\/\/lifekind.com\/cdn\/shopifycloud\/shopify\/assets\/no-image-50-3d8cc48bd078edcd544c8d60f929ed2d8800a3fc52e0f602e84b1767e392bfcd_{width}x.gif", hover_img_url: "\/\/lifekind.com\/cdn\/shopifycloud\/shopify\/assets\/no-image-50-3d8cc48bd078edcd544c8d60f929ed2d8800a3fc52e0f602e84b1767e392bfcd_{width}x.gif" }, price_html: "\n\u003cdiv class=\"price price--on-sale \"\u003e\n \u003cdiv class=\"price__container\"\u003e\u003cdiv class=\"price__regular\"\u003e\n \u003cspan class=\"visually-hidden visually-hidden--inline\"\u003eRegular price\u003c\/span\u003e\n \u003cspan class=\"price-item price-item--regular\"\u003e\n $55.65\n \u003c\/span\u003e\n \u003c\/div\u003e\n \u003cdiv class=\"price__sale\"\u003e\n \u003cdiv\u003e\n \u003cspan\u003ewas\u003c\/span\u003e\n \u003cspan class=\"visually-hidden visually-hidden--inline\"\u003eRegular price\u003c\/span\u003e\n \u003cspan\u003e\n \u003cs class=\"price-item price-item--regular\"\u003e\n \n $159.00\n \n \u003c\/s\u003e\n \u003c\/span\u003e\u003c\/div\u003e\n \u003cdiv\u003e\n \u003cspan\u003enow\u003c\/span\u003e\n \u003cspan class=\"visually-hidden visually-hidden--inline\"\u003eSale price\u003c\/span\u003e\n \u003cspan class=\"price-item price-item--sale price-item--last\"\u003e\n $55.65\n \u003c\/span\u003e\n \u003c\/div\u003e\n \u003c\/div\u003e\n \u003csmall class=\"unit-price caption hidden\"\u003e\n \u003cspan class=\"visually-hidden\"\u003eUnit price\u003c\/span\u003e\n \u003cspan class=\"price-item price-item--last\"\u003e\n \u003cspan\u003e\u003c\/span\u003e\n \u003cspan aria-hidden=\"true\"\u003e\/\u003c\/span\u003e\n \u003cspan class=\"visually-hidden\"\u003e\u0026nbsp;per\u0026nbsp;\u003c\/span\u003e\n \u003cspan\u003e\n \u003c\/span\u003e\n \u003c\/span\u003e\n \u003c\/small\u003e\n \u003c\/div\u003e\u003c\/div\u003e\n\n\n\u003cdiv class=\"price-you-save\" data-discount_percent=\"65\"\u003e\n \u003cspan\u003eYou save $103.35\u003c\/span\u003e\n\u003c\/div\u003e\n", mf: { } }; product.selected_variant = variant; variants.push(variant); product.variants = variants;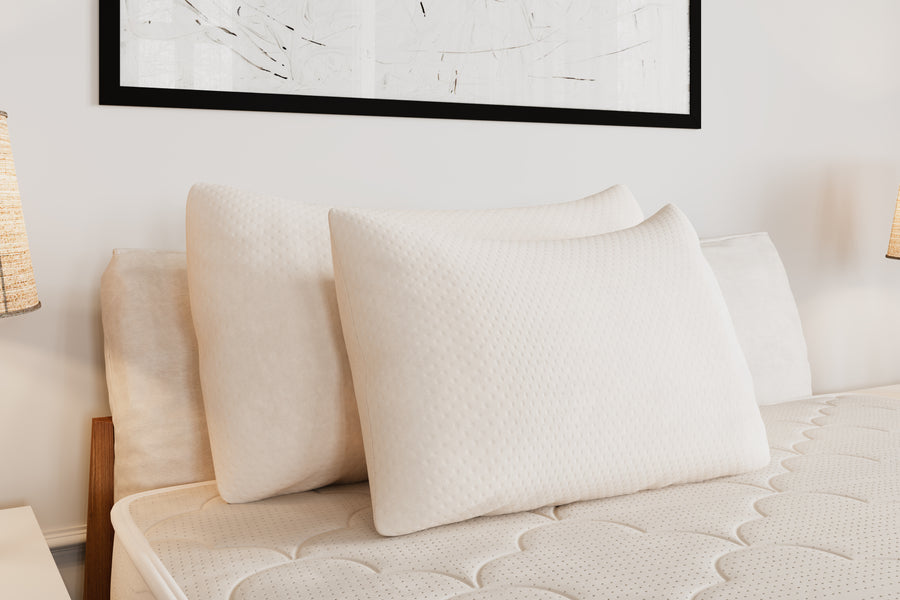 Sale
var product = { id: 1345704460341, title: "Certified Organic Spiral Wool Pillow", available: true, handle: "naturally-safer-pure-wool-organic-pillow", description: "Our certified organic wool pillow is soft and springy, and offers a medium support. It makes a good choice for those who wish to replace a poly-fill pillow. Like all our wool products, it resists dust mites, wicks away body moisture, and helps keep body temperature regulated. Available in three lofts — light, medium, or full. Handmade in the USA.\nGOTS-certified organic cotton cover fabric and GOTS-certified organic wool filling\nIdeal for allergy sufferers\nStandard (20x26\") • King (20x36\")\nWhich Loft — Light, Medium, or Full?\nOur wool pillows are available in three fill weights. The light loft is perfect for children or stomach sleepers. Back sleepers usually choose the medium. The full loft offers the best support for side sleepers.  *Note that wool fillings will compress by approximately one-third over time.\n  \nWool or Cotton Fill?\nLooking for a firmer, flatter pillow? Then the all-cotton is the one for you. Made of pure, pristine, all certified organic cotton. (Note: Cotton fillings will compress by approximately one-half.)", type: "Bedding", tags: ["Bedding","Bestseller","Care:1","Care:6","GOTS","Pillow","Wool"], options_with_values: [{"name":"Size","position":1,"values":["Standard Light","Standard Medium","Standard Full","King Light","King Medium","King Full"]}], featured_media: { alt: "Certified Organic Spiral Wool Pillow", src: "\/\/lifekind.com\/cdn\/shop\/products\/WoolPillowsRoomScene.jpg?v=1663178845", img_url: "\/\/lifekind.com\/cdn\/shop\/products\/WoolPillowsRoomScene_{width}x.jpg?v=1663178845" }, url: "\/products\/naturally-safer-pure-wool-organic-pillow", mf: { } }; var variants = []; var variant = { id: 12325997609013, available: true, options: ["Standard Light"], option1: "Standard Light", option2: null, option3: null, price: 9500, compare_price: 11900, media: { alt: null, src: null, position: null, img_url: "\/\/lifekind.com\/cdn\/shopifycloud\/shopify\/assets\/no-image-50-3d8cc48bd078edcd544c8d60f929ed2d8800a3fc52e0f602e84b1767e392bfcd_{width}x.gif", hover_img_url: "\/\/lifekind.com\/cdn\/shopifycloud\/shopify\/assets\/no-image-50-3d8cc48bd078edcd544c8d60f929ed2d8800a3fc52e0f602e84b1767e392bfcd_{width}x.gif" }, price_html: "\n\u003cdiv class=\"price price--on-sale \"\u003e\n \u003cdiv class=\"price__container\"\u003e\u003cdiv class=\"price__regular\"\u003e\n \u003cspan class=\"visually-hidden visually-hidden--inline\"\u003eRegular price\u003c\/span\u003e\n \u003cspan class=\"price-item price-item--regular\"\u003e\n $95.00\n \u003c\/span\u003e\n \u003c\/div\u003e\n \u003cdiv class=\"price__sale\"\u003e\n \u003cdiv\u003e\n \u003cspan\u003ewas\u003c\/span\u003e\n \u003cspan class=\"visually-hidden visually-hidden--inline\"\u003eRegular price\u003c\/span\u003e\n \u003cspan\u003e\n \u003cs class=\"price-item price-item--regular\"\u003e\n \n $119.00\n \n \u003c\/s\u003e\n \u003c\/span\u003e\u003c\/div\u003e\n \u003cdiv\u003e\n \u003cspan\u003enow\u003c\/span\u003e\n \u003cspan class=\"visually-hidden visually-hidden--inline\"\u003eSale price\u003c\/span\u003e\n \u003cspan class=\"price-item price-item--sale price-item--last\"\u003e\n $95.00\n \u003c\/span\u003e\n \u003c\/div\u003e\n \u003c\/div\u003e\n \u003csmall class=\"unit-price caption hidden\"\u003e\n \u003cspan class=\"visually-hidden\"\u003eUnit price\u003c\/span\u003e\n \u003cspan class=\"price-item price-item--last\"\u003e\n \u003cspan\u003e\u003c\/span\u003e\n \u003cspan aria-hidden=\"true\"\u003e\/\u003c\/span\u003e\n \u003cspan class=\"visually-hidden\"\u003e\u0026nbsp;per\u0026nbsp;\u003c\/span\u003e\n \u003cspan\u003e\n \u003c\/span\u003e\n \u003c\/span\u003e\n \u003c\/small\u003e\n \u003c\/div\u003e\u003c\/div\u003e\n\n\n\u003cdiv class=\"price-you-save\" data-discount_percent=\"20\"\u003e\n \u003cspan\u003eYou save $24.00\u003c\/span\u003e\n\u003c\/div\u003e\n", mf: { } }; product.selected_variant = variant; variants.push(variant); var variant = { id: 12900038115381, available: true, options: ["Standard Medium"], option1: "Standard Medium", option2: null, option3: null, price: 10300, compare_price: 12900, media: { alt: null, src: null, position: null, img_url: "\/\/lifekind.com\/cdn\/shopifycloud\/shopify\/assets\/no-image-50-3d8cc48bd078edcd544c8d60f929ed2d8800a3fc52e0f602e84b1767e392bfcd_{width}x.gif", hover_img_url: "\/\/lifekind.com\/cdn\/shopifycloud\/shopify\/assets\/no-image-50-3d8cc48bd078edcd544c8d60f929ed2d8800a3fc52e0f602e84b1767e392bfcd_{width}x.gif" }, price_html: "\n\u003cdiv class=\"price price--on-sale \"\u003e\n \u003cdiv class=\"price__container\"\u003e\u003cdiv class=\"price__regular\"\u003e\n \u003cspan class=\"visually-hidden visually-hidden--inline\"\u003eRegular price\u003c\/span\u003e\n \u003cspan class=\"price-item price-item--regular\"\u003e\n $103.00\n \u003c\/span\u003e\n \u003c\/div\u003e\n \u003cdiv class=\"price__sale\"\u003e\n \u003cdiv\u003e\n \u003cspan\u003ewas\u003c\/span\u003e\n \u003cspan class=\"visually-hidden visually-hidden--inline\"\u003eRegular price\u003c\/span\u003e\n \u003cspan\u003e\n \u003cs class=\"price-item price-item--regular\"\u003e\n \n $129.00\n \n \u003c\/s\u003e\n \u003c\/span\u003e\u003c\/div\u003e\n \u003cdiv\u003e\n \u003cspan\u003enow\u003c\/span\u003e\n \u003cspan class=\"visually-hidden visually-hidden--inline\"\u003eSale price\u003c\/span\u003e\n \u003cspan class=\"price-item price-item--sale price-item--last\"\u003e\n $103.00\n \u003c\/span\u003e\n \u003c\/div\u003e\n \u003c\/div\u003e\n \u003csmall class=\"unit-price caption hidden\"\u003e\n \u003cspan class=\"visually-hidden\"\u003eUnit price\u003c\/span\u003e\n \u003cspan class=\"price-item price-item--last\"\u003e\n \u003cspan\u003e\u003c\/span\u003e\n \u003cspan aria-hidden=\"true\"\u003e\/\u003c\/span\u003e\n \u003cspan class=\"visually-hidden\"\u003e\u0026nbsp;per\u0026nbsp;\u003c\/span\u003e\n \u003cspan\u003e\n \u003c\/span\u003e\n \u003c\/span\u003e\n \u003c\/small\u003e\n \u003c\/div\u003e\u003c\/div\u003e\n\n\n\u003cdiv class=\"price-you-save\" data-discount_percent=\"20\"\u003e\n \u003cspan\u003eYou save $26.00\u003c\/span\u003e\n\u003c\/div\u003e\n", mf: { } }; variants.push(variant); var variant = { id: 12900038148149, available: true, options: ["Standard Full"], option1: "Standard Full", option2: null, option3: null, price: 11100, compare_price: 13900, media: { alt: null, src: null, position: null, img_url: "\/\/lifekind.com\/cdn\/shopifycloud\/shopify\/assets\/no-image-50-3d8cc48bd078edcd544c8d60f929ed2d8800a3fc52e0f602e84b1767e392bfcd_{width}x.gif", hover_img_url: "\/\/lifekind.com\/cdn\/shopifycloud\/shopify\/assets\/no-image-50-3d8cc48bd078edcd544c8d60f929ed2d8800a3fc52e0f602e84b1767e392bfcd_{width}x.gif" }, price_html: "\n\u003cdiv class=\"price price--on-sale \"\u003e\n \u003cdiv class=\"price__container\"\u003e\u003cdiv class=\"price__regular\"\u003e\n \u003cspan class=\"visually-hidden visually-hidden--inline\"\u003eRegular price\u003c\/span\u003e\n \u003cspan class=\"price-item price-item--regular\"\u003e\n $111.00\n \u003c\/span\u003e\n \u003c\/div\u003e\n \u003cdiv class=\"price__sale\"\u003e\n \u003cdiv\u003e\n \u003cspan\u003ewas\u003c\/span\u003e\n \u003cspan class=\"visually-hidden visually-hidden--inline\"\u003eRegular price\u003c\/span\u003e\n \u003cspan\u003e\n \u003cs class=\"price-item price-item--regular\"\u003e\n \n $139.00\n \n \u003c\/s\u003e\n \u003c\/span\u003e\u003c\/div\u003e\n \u003cdiv\u003e\n \u003cspan\u003enow\u003c\/span\u003e\n \u003cspan class=\"visually-hidden visually-hidden--inline\"\u003eSale price\u003c\/span\u003e\n \u003cspan class=\"price-item price-item--sale price-item--last\"\u003e\n $111.00\n \u003c\/span\u003e\n \u003c\/div\u003e\n \u003c\/div\u003e\n \u003csmall class=\"unit-price caption hidden\"\u003e\n \u003cspan class=\"visually-hidden\"\u003eUnit price\u003c\/span\u003e\n \u003cspan class=\"price-item price-item--last\"\u003e\n \u003cspan\u003e\u003c\/span\u003e\n \u003cspan aria-hidden=\"true\"\u003e\/\u003c\/span\u003e\n \u003cspan class=\"visually-hidden\"\u003e\u0026nbsp;per\u0026nbsp;\u003c\/span\u003e\n \u003cspan\u003e\n \u003c\/span\u003e\n \u003c\/span\u003e\n \u003c\/small\u003e\n \u003c\/div\u003e\u003c\/div\u003e\n\n\n\u003cdiv class=\"price-you-save\" data-discount_percent=\"20\"\u003e\n \u003cspan\u003eYou save $28.00\u003c\/span\u003e\n\u003c\/div\u003e\n", mf: { } }; variants.push(variant); var variant = { id: 12962770812981, available: true, options: ["King Light"], option1: "King Light", option2: null, option3: null, price: 11100, compare_price: 13900, media: { alt: null, src: null, position: null, img_url: "\/\/lifekind.com\/cdn\/shopifycloud\/shopify\/assets\/no-image-50-3d8cc48bd078edcd544c8d60f929ed2d8800a3fc52e0f602e84b1767e392bfcd_{width}x.gif", hover_img_url: "\/\/lifekind.com\/cdn\/shopifycloud\/shopify\/assets\/no-image-50-3d8cc48bd078edcd544c8d60f929ed2d8800a3fc52e0f602e84b1767e392bfcd_{width}x.gif" }, price_html: "\n\u003cdiv class=\"price price--on-sale \"\u003e\n \u003cdiv class=\"price__container\"\u003e\u003cdiv class=\"price__regular\"\u003e\n \u003cspan class=\"visually-hidden visually-hidden--inline\"\u003eRegular price\u003c\/span\u003e\n \u003cspan class=\"price-item price-item--regular\"\u003e\n $111.00\n \u003c\/span\u003e\n \u003c\/div\u003e\n \u003cdiv class=\"price__sale\"\u003e\n \u003cdiv\u003e\n \u003cspan\u003ewas\u003c\/span\u003e\n \u003cspan class=\"visually-hidden visually-hidden--inline\"\u003eRegular price\u003c\/span\u003e\n \u003cspan\u003e\n \u003cs class=\"price-item price-item--regular\"\u003e\n \n $139.00\n \n \u003c\/s\u003e\n \u003c\/span\u003e\u003c\/div\u003e\n \u003cdiv\u003e\n \u003cspan\u003enow\u003c\/span\u003e\n \u003cspan class=\"visually-hidden visually-hidden--inline\"\u003eSale price\u003c\/span\u003e\n \u003cspan class=\"price-item price-item--sale price-item--last\"\u003e\n $111.00\n \u003c\/span\u003e\n \u003c\/div\u003e\n \u003c\/div\u003e\n \u003csmall class=\"unit-price caption hidden\"\u003e\n \u003cspan class=\"visually-hidden\"\u003eUnit price\u003c\/span\u003e\n \u003cspan class=\"price-item price-item--last\"\u003e\n \u003cspan\u003e\u003c\/span\u003e\n \u003cspan aria-hidden=\"true\"\u003e\/\u003c\/span\u003e\n \u003cspan class=\"visually-hidden\"\u003e\u0026nbsp;per\u0026nbsp;\u003c\/span\u003e\n \u003cspan\u003e\n \u003c\/span\u003e\n \u003c\/span\u003e\n \u003c\/small\u003e\n \u003c\/div\u003e\u003c\/div\u003e\n\n\n\u003cdiv class=\"price-you-save\" data-discount_percent=\"20\"\u003e\n \u003cspan\u003eYou save $28.00\u003c\/span\u003e\n\u003c\/div\u003e\n", mf: { } }; variants.push(variant); var variant = { id: 12900038180917, available: true, options: ["King Medium"], option1: "King Medium", option2: null, option3: null, price: 13500, compare_price: 16900, media: { alt: null, src: null, position: null, img_url: "\/\/lifekind.com\/cdn\/shopifycloud\/shopify\/assets\/no-image-50-3d8cc48bd078edcd544c8d60f929ed2d8800a3fc52e0f602e84b1767e392bfcd_{width}x.gif", hover_img_url: "\/\/lifekind.com\/cdn\/shopifycloud\/shopify\/assets\/no-image-50-3d8cc48bd078edcd544c8d60f929ed2d8800a3fc52e0f602e84b1767e392bfcd_{width}x.gif" }, price_html: "\n\u003cdiv class=\"price price--on-sale \"\u003e\n \u003cdiv class=\"price__container\"\u003e\u003cdiv class=\"price__regular\"\u003e\n \u003cspan class=\"visually-hidden visually-hidden--inline\"\u003eRegular price\u003c\/span\u003e\n \u003cspan class=\"price-item price-item--regular\"\u003e\n $135.00\n \u003c\/span\u003e\n \u003c\/div\u003e\n \u003cdiv class=\"price__sale\"\u003e\n \u003cdiv\u003e\n \u003cspan\u003ewas\u003c\/span\u003e\n \u003cspan class=\"visually-hidden visually-hidden--inline\"\u003eRegular price\u003c\/span\u003e\n \u003cspan\u003e\n \u003cs class=\"price-item price-item--regular\"\u003e\n \n $169.00\n \n \u003c\/s\u003e\n \u003c\/span\u003e\u003c\/div\u003e\n \u003cdiv\u003e\n \u003cspan\u003enow\u003c\/span\u003e\n \u003cspan class=\"visually-hidden visually-hidden--inline\"\u003eSale price\u003c\/span\u003e\n \u003cspan class=\"price-item price-item--sale price-item--last\"\u003e\n $135.00\n \u003c\/span\u003e\n \u003c\/div\u003e\n \u003c\/div\u003e\n \u003csmall class=\"unit-price caption hidden\"\u003e\n \u003cspan class=\"visually-hidden\"\u003eUnit price\u003c\/span\u003e\n \u003cspan class=\"price-item price-item--last\"\u003e\n \u003cspan\u003e\u003c\/span\u003e\n \u003cspan aria-hidden=\"true\"\u003e\/\u003c\/span\u003e\n \u003cspan class=\"visually-hidden\"\u003e\u0026nbsp;per\u0026nbsp;\u003c\/span\u003e\n \u003cspan\u003e\n \u003c\/span\u003e\n \u003c\/span\u003e\n \u003c\/small\u003e\n \u003c\/div\u003e\u003c\/div\u003e\n\n\n\u003cdiv class=\"price-you-save\" data-discount_percent=\"20\"\u003e\n \u003cspan\u003eYou save $34.00\u003c\/span\u003e\n\u003c\/div\u003e\n", mf: { } }; variants.push(variant); var variant = { id: 12900038213685, available: true, options: ["King Full"], option1: "King Full", option2: null, option3: null, price: 15100, compare_price: 18900, media: { alt: null, src: null, position: null, img_url: "\/\/lifekind.com\/cdn\/shopifycloud\/shopify\/assets\/no-image-50-3d8cc48bd078edcd544c8d60f929ed2d8800a3fc52e0f602e84b1767e392bfcd_{width}x.gif", hover_img_url: "\/\/lifekind.com\/cdn\/shopifycloud\/shopify\/assets\/no-image-50-3d8cc48bd078edcd544c8d60f929ed2d8800a3fc52e0f602e84b1767e392bfcd_{width}x.gif" }, price_html: "\n\u003cdiv class=\"price price--on-sale \"\u003e\n \u003cdiv class=\"price__container\"\u003e\u003cdiv class=\"price__regular\"\u003e\n \u003cspan class=\"visually-hidden visually-hidden--inline\"\u003eRegular price\u003c\/span\u003e\n \u003cspan class=\"price-item price-item--regular\"\u003e\n $151.00\n \u003c\/span\u003e\n \u003c\/div\u003e\n \u003cdiv class=\"price__sale\"\u003e\n \u003cdiv\u003e\n \u003cspan\u003ewas\u003c\/span\u003e\n \u003cspan class=\"visually-hidden visually-hidden--inline\"\u003eRegular price\u003c\/span\u003e\n \u003cspan\u003e\n \u003cs class=\"price-item price-item--regular\"\u003e\n \n $189.00\n \n \u003c\/s\u003e\n \u003c\/span\u003e\u003c\/div\u003e\n \u003cdiv\u003e\n \u003cspan\u003enow\u003c\/span\u003e\n \u003cspan class=\"visually-hidden visually-hidden--inline\"\u003eSale price\u003c\/span\u003e\n \u003cspan class=\"price-item price-item--sale price-item--last\"\u003e\n $151.00\n \u003c\/span\u003e\n \u003c\/div\u003e\n \u003c\/div\u003e\n \u003csmall class=\"unit-price caption hidden\"\u003e\n \u003cspan class=\"visually-hidden\"\u003eUnit price\u003c\/span\u003e\n \u003cspan class=\"price-item price-item--last\"\u003e\n \u003cspan\u003e\u003c\/span\u003e\n \u003cspan aria-hidden=\"true\"\u003e\/\u003c\/span\u003e\n \u003cspan class=\"visually-hidden\"\u003e\u0026nbsp;per\u0026nbsp;\u003c\/span\u003e\n \u003cspan\u003e\n \u003c\/span\u003e\n \u003c\/span\u003e\n \u003c\/small\u003e\n \u003c\/div\u003e\u003c\/div\u003e\n\n\n\u003cdiv class=\"price-you-save\" data-discount_percent=\"20\"\u003e\n \u003cspan\u003eYou save $38.00\u003c\/span\u003e\n\u003c\/div\u003e\n", mf: { } }; variants.push(variant); product.variants = variants;
Sale
var product = { id: 1345703673909, title: "Certified Organic Cotton Pillow", available: true, handle: "certified-organic-cotton-pillow", description: "Looking for a firmer, flatter pillow? Then the all-cotton is the one for you. Filled with GOTS-certified organic cotton and covered with the same beautiful certified organic cotton fabric we use on our mattresses. Like our wool pillow, it comes in three lofts — light, medium, or full. Handmade in the USA. \nGOTS-certified organic cotton cover fabric and GOTS-certified organic cotton filling\nStandard (20x26\") • King (20x36\")\nWhich Loft — Light, Medium, or Full?\nOur all-cotton pillows are available in three fill weights: The light loft is perfect for children or stomach sleepers; Back sleepers usually choose the medium; The full loft offers the best support for side sleepers. *Note that cotton fillings will compress by approximately one-half over time.\n  \nCotton or Wool Fill?\nLooking for a softer, springier pillow? Then the wool-filled is the one for you. It resists dust mites, wicks away body moisture, and helps keep body temperature regulated. (Note: Wool fillings will compress by approximately one-third.) ", type: "Bedding", tags: ["Bedding","Care:1","Care:6","Cotton","GOTS","Pillow"], options_with_values: [{"name":"Size","position":1,"values":["Standard Light","Standard Medium","Standard Full","King Light","King Medium","King Full"]}], featured_media: { alt: "Certified Organic Cotton Pillow", src: "\/\/lifekind.com\/cdn\/shop\/products\/CottonPillowsRoomScene.jpg?v=1663178869", img_url: "\/\/lifekind.com\/cdn\/shop\/products\/CottonPillowsRoomScene_{width}x.jpg?v=1663178869" }, url: "\/products\/certified-organic-cotton-pillow", mf: { } }; var variants = []; var variant = { id: 12325995479093, available: true, options: ["Standard Light"], option1: "Standard Light", option2: null, option3: null, price: 7900, compare_price: 9900, media: { alt: null, src: null, position: null, img_url: "\/\/lifekind.com\/cdn\/shopifycloud\/shopify\/assets\/no-image-50-3d8cc48bd078edcd544c8d60f929ed2d8800a3fc52e0f602e84b1767e392bfcd_{width}x.gif", hover_img_url: "\/\/lifekind.com\/cdn\/shopifycloud\/shopify\/assets\/no-image-50-3d8cc48bd078edcd544c8d60f929ed2d8800a3fc52e0f602e84b1767e392bfcd_{width}x.gif" }, price_html: "\n\u003cdiv class=\"price price--on-sale \"\u003e\n \u003cdiv class=\"price__container\"\u003e\u003cdiv class=\"price__regular\"\u003e\n \u003cspan class=\"visually-hidden visually-hidden--inline\"\u003eRegular price\u003c\/span\u003e\n \u003cspan class=\"price-item price-item--regular\"\u003e\n $79.00\n \u003c\/span\u003e\n \u003c\/div\u003e\n \u003cdiv class=\"price__sale\"\u003e\n \u003cdiv\u003e\n \u003cspan\u003ewas\u003c\/span\u003e\n \u003cspan class=\"visually-hidden visually-hidden--inline\"\u003eRegular price\u003c\/span\u003e\n \u003cspan\u003e\n \u003cs class=\"price-item price-item--regular\"\u003e\n \n $99.00\n \n \u003c\/s\u003e\n \u003c\/span\u003e\u003c\/div\u003e\n \u003cdiv\u003e\n \u003cspan\u003enow\u003c\/span\u003e\n \u003cspan class=\"visually-hidden visually-hidden--inline\"\u003eSale price\u003c\/span\u003e\n \u003cspan class=\"price-item price-item--sale price-item--last\"\u003e\n $79.00\n \u003c\/span\u003e\n \u003c\/div\u003e\n \u003c\/div\u003e\n \u003csmall class=\"unit-price caption hidden\"\u003e\n \u003cspan class=\"visually-hidden\"\u003eUnit price\u003c\/span\u003e\n \u003cspan class=\"price-item price-item--last\"\u003e\n \u003cspan\u003e\u003c\/span\u003e\n \u003cspan aria-hidden=\"true\"\u003e\/\u003c\/span\u003e\n \u003cspan class=\"visually-hidden\"\u003e\u0026nbsp;per\u0026nbsp;\u003c\/span\u003e\n \u003cspan\u003e\n \u003c\/span\u003e\n \u003c\/span\u003e\n \u003c\/small\u003e\n \u003c\/div\u003e\u003c\/div\u003e\n\n\n\u003cdiv class=\"price-you-save\" data-discount_percent=\"20\"\u003e\n \u003cspan\u003eYou save $20.00\u003c\/span\u003e\n\u003c\/div\u003e\n", mf: { } }; product.selected_variant = variant; variants.push(variant); var variant = { id: 12900049354805, available: false, options: ["Standard Medium"], option1: "Standard Medium", option2: null, option3: null, price: 8700, compare_price: 10900, media: { alt: null, src: null, position: null, img_url: "\/\/lifekind.com\/cdn\/shopifycloud\/shopify\/assets\/no-image-50-3d8cc48bd078edcd544c8d60f929ed2d8800a3fc52e0f602e84b1767e392bfcd_{width}x.gif", hover_img_url: "\/\/lifekind.com\/cdn\/shopifycloud\/shopify\/assets\/no-image-50-3d8cc48bd078edcd544c8d60f929ed2d8800a3fc52e0f602e84b1767e392bfcd_{width}x.gif" }, price_html: "\n\u003cdiv class=\"price price--sold-out price--on-sale \"\u003e\n \u003cdiv class=\"price__container\"\u003e\u003cdiv class=\"price__regular\"\u003e\n \u003cspan class=\"visually-hidden visually-hidden--inline\"\u003eRegular price\u003c\/span\u003e\n \u003cspan class=\"price-item price-item--regular\"\u003e\n $87.00\n \u003c\/span\u003e\n \u003c\/div\u003e\n \u003cdiv class=\"price__sale\"\u003e\n \u003cdiv\u003e\n \u003cspan\u003ewas\u003c\/span\u003e\n \u003cspan class=\"visually-hidden visually-hidden--inline\"\u003eRegular price\u003c\/span\u003e\n \u003cspan\u003e\n \u003cs class=\"price-item price-item--regular\"\u003e\n \n $109.00\n \n \u003c\/s\u003e\n \u003c\/span\u003e\u003c\/div\u003e\n \u003cdiv\u003e\n \u003cspan\u003enow\u003c\/span\u003e\n \u003cspan class=\"visually-hidden visually-hidden--inline\"\u003eSale price\u003c\/span\u003e\n \u003cspan class=\"price-item price-item--sale price-item--last\"\u003e\n $87.00\n \u003c\/span\u003e\n \u003c\/div\u003e\n \u003c\/div\u003e\n \u003csmall class=\"unit-price caption hidden\"\u003e\n \u003cspan class=\"visually-hidden\"\u003eUnit price\u003c\/span\u003e\n \u003cspan class=\"price-item price-item--last\"\u003e\n \u003cspan\u003e\u003c\/span\u003e\n \u003cspan aria-hidden=\"true\"\u003e\/\u003c\/span\u003e\n \u003cspan class=\"visually-hidden\"\u003e\u0026nbsp;per\u0026nbsp;\u003c\/span\u003e\n \u003cspan\u003e\n \u003c\/span\u003e\n \u003c\/span\u003e\n \u003c\/small\u003e\n \u003c\/div\u003e\u003c\/div\u003e\n\n\n\u003cdiv class=\"price-you-save\" data-discount_percent=\"20\"\u003e\n \u003cspan\u003eYou save $22.00\u003c\/span\u003e\n\u003c\/div\u003e\n", mf: { } }; variants.push(variant); var variant = { id: 12900049780789, available: true, options: ["Standard Full"], option1: "Standard Full", option2: null, option3: null, price: 9500, compare_price: 11900, media: { alt: null, src: null, position: null, img_url: "\/\/lifekind.com\/cdn\/shopifycloud\/shopify\/assets\/no-image-50-3d8cc48bd078edcd544c8d60f929ed2d8800a3fc52e0f602e84b1767e392bfcd_{width}x.gif", hover_img_url: "\/\/lifekind.com\/cdn\/shopifycloud\/shopify\/assets\/no-image-50-3d8cc48bd078edcd544c8d60f929ed2d8800a3fc52e0f602e84b1767e392bfcd_{width}x.gif" }, price_html: "\n\u003cdiv class=\"price price--on-sale \"\u003e\n \u003cdiv class=\"price__container\"\u003e\u003cdiv class=\"price__regular\"\u003e\n \u003cspan class=\"visually-hidden visually-hidden--inline\"\u003eRegular price\u003c\/span\u003e\n \u003cspan class=\"price-item price-item--regular\"\u003e\n $95.00\n \u003c\/span\u003e\n \u003c\/div\u003e\n \u003cdiv class=\"price__sale\"\u003e\n \u003cdiv\u003e\n \u003cspan\u003ewas\u003c\/span\u003e\n \u003cspan class=\"visually-hidden visually-hidden--inline\"\u003eRegular price\u003c\/span\u003e\n \u003cspan\u003e\n \u003cs class=\"price-item price-item--regular\"\u003e\n \n $119.00\n \n \u003c\/s\u003e\n \u003c\/span\u003e\u003c\/div\u003e\n \u003cdiv\u003e\n \u003cspan\u003enow\u003c\/span\u003e\n \u003cspan class=\"visually-hidden visually-hidden--inline\"\u003eSale price\u003c\/span\u003e\n \u003cspan class=\"price-item price-item--sale price-item--last\"\u003e\n $95.00\n \u003c\/span\u003e\n \u003c\/div\u003e\n \u003c\/div\u003e\n \u003csmall class=\"unit-price caption hidden\"\u003e\n \u003cspan class=\"visually-hidden\"\u003eUnit price\u003c\/span\u003e\n \u003cspan class=\"price-item price-item--last\"\u003e\n \u003cspan\u003e\u003c\/span\u003e\n \u003cspan aria-hidden=\"true\"\u003e\/\u003c\/span\u003e\n \u003cspan class=\"visually-hidden\"\u003e\u0026nbsp;per\u0026nbsp;\u003c\/span\u003e\n \u003cspan\u003e\n \u003c\/span\u003e\n \u003c\/span\u003e\n \u003c\/small\u003e\n \u003c\/div\u003e\u003c\/div\u003e\n\n\n\u003cdiv class=\"price-you-save\" data-discount_percent=\"20\"\u003e\n \u003cspan\u003eYou save $24.00\u003c\/span\u003e\n\u003c\/div\u003e\n", mf: { } }; variants.push(variant); var variant = { id: 12962723364917, available: false, options: ["King Light"], option1: "King Light", option2: null, option3: null, price: 9500, compare_price: 11900, media: { alt: null, src: null, position: null, img_url: "\/\/lifekind.com\/cdn\/shopifycloud\/shopify\/assets\/no-image-50-3d8cc48bd078edcd544c8d60f929ed2d8800a3fc52e0f602e84b1767e392bfcd_{width}x.gif", hover_img_url: "\/\/lifekind.com\/cdn\/shopifycloud\/shopify\/assets\/no-image-50-3d8cc48bd078edcd544c8d60f929ed2d8800a3fc52e0f602e84b1767e392bfcd_{width}x.gif" }, price_html: "\n\u003cdiv class=\"price price--sold-out price--on-sale \"\u003e\n \u003cdiv class=\"price__container\"\u003e\u003cdiv class=\"price__regular\"\u003e\n \u003cspan class=\"visually-hidden visually-hidden--inline\"\u003eRegular price\u003c\/span\u003e\n \u003cspan class=\"price-item price-item--regular\"\u003e\n $95.00\n \u003c\/span\u003e\n \u003c\/div\u003e\n \u003cdiv class=\"price__sale\"\u003e\n \u003cdiv\u003e\n \u003cspan\u003ewas\u003c\/span\u003e\n \u003cspan class=\"visually-hidden visually-hidden--inline\"\u003eRegular price\u003c\/span\u003e\n \u003cspan\u003e\n \u003cs class=\"price-item price-item--regular\"\u003e\n \n $119.00\n \n \u003c\/s\u003e\n \u003c\/span\u003e\u003c\/div\u003e\n \u003cdiv\u003e\n \u003cspan\u003enow\u003c\/span\u003e\n \u003cspan class=\"visually-hidden visually-hidden--inline\"\u003eSale price\u003c\/span\u003e\n \u003cspan class=\"price-item price-item--sale price-item--last\"\u003e\n $95.00\n \u003c\/span\u003e\n \u003c\/div\u003e\n \u003c\/div\u003e\n \u003csmall class=\"unit-price caption hidden\"\u003e\n \u003cspan class=\"visually-hidden\"\u003eUnit price\u003c\/span\u003e\n \u003cspan class=\"price-item price-item--last\"\u003e\n \u003cspan\u003e\u003c\/span\u003e\n \u003cspan aria-hidden=\"true\"\u003e\/\u003c\/span\u003e\n \u003cspan class=\"visually-hidden\"\u003e\u0026nbsp;per\u0026nbsp;\u003c\/span\u003e\n \u003cspan\u003e\n \u003c\/span\u003e\n \u003c\/span\u003e\n \u003c\/small\u003e\n \u003c\/div\u003e\u003c\/div\u003e\n\n\n\u003cdiv class=\"price-you-save\" data-discount_percent=\"20\"\u003e\n \u003cspan\u003eYou save $24.00\u003c\/span\u003e\n\u003c\/div\u003e\n", mf: { } }; variants.push(variant); var variant = { id: 12900050108469, available: true, options: ["King Medium"], option1: "King Medium", option2: null, option3: null, price: 10300, compare_price: 12900, media: { alt: null, src: null, position: null, img_url: "\/\/lifekind.com\/cdn\/shopifycloud\/shopify\/assets\/no-image-50-3d8cc48bd078edcd544c8d60f929ed2d8800a3fc52e0f602e84b1767e392bfcd_{width}x.gif", hover_img_url: "\/\/lifekind.com\/cdn\/shopifycloud\/shopify\/assets\/no-image-50-3d8cc48bd078edcd544c8d60f929ed2d8800a3fc52e0f602e84b1767e392bfcd_{width}x.gif" }, price_html: "\n\u003cdiv class=\"price price--on-sale \"\u003e\n \u003cdiv class=\"price__container\"\u003e\u003cdiv class=\"price__regular\"\u003e\n \u003cspan class=\"visually-hidden visually-hidden--inline\"\u003eRegular price\u003c\/span\u003e\n \u003cspan class=\"price-item price-item--regular\"\u003e\n $103.00\n \u003c\/span\u003e\n \u003c\/div\u003e\n \u003cdiv class=\"price__sale\"\u003e\n \u003cdiv\u003e\n \u003cspan\u003ewas\u003c\/span\u003e\n \u003cspan class=\"visually-hidden visually-hidden--inline\"\u003eRegular price\u003c\/span\u003e\n \u003cspan\u003e\n \u003cs class=\"price-item price-item--regular\"\u003e\n \n $129.00\n \n \u003c\/s\u003e\n \u003c\/span\u003e\u003c\/div\u003e\n \u003cdiv\u003e\n \u003cspan\u003enow\u003c\/span\u003e\n \u003cspan class=\"visually-hidden visually-hidden--inline\"\u003eSale price\u003c\/span\u003e\n \u003cspan class=\"price-item price-item--sale price-item--last\"\u003e\n $103.00\n \u003c\/span\u003e\n \u003c\/div\u003e\n \u003c\/div\u003e\n \u003csmall class=\"unit-price caption hidden\"\u003e\n \u003cspan class=\"visually-hidden\"\u003eUnit price\u003c\/span\u003e\n \u003cspan class=\"price-item price-item--last\"\u003e\n \u003cspan\u003e\u003c\/span\u003e\n \u003cspan aria-hidden=\"true\"\u003e\/\u003c\/span\u003e\n \u003cspan class=\"visually-hidden\"\u003e\u0026nbsp;per\u0026nbsp;\u003c\/span\u003e\n \u003cspan\u003e\n \u003c\/span\u003e\n \u003c\/span\u003e\n \u003c\/small\u003e\n \u003c\/div\u003e\u003c\/div\u003e\n\n\n\u003cdiv class=\"price-you-save\" data-discount_percent=\"20\"\u003e\n \u003cspan\u003eYou save $26.00\u003c\/span\u003e\n\u003c\/div\u003e\n", mf: { } }; variants.push(variant); var variant = { id: 12900050665525, available: false, options: ["King Full"], option1: "King Full", option2: null, option3: null, price: 11100, compare_price: 13900, media: { alt: null, src: null, position: null, img_url: "\/\/lifekind.com\/cdn\/shopifycloud\/shopify\/assets\/no-image-50-3d8cc48bd078edcd544c8d60f929ed2d8800a3fc52e0f602e84b1767e392bfcd_{width}x.gif", hover_img_url: "\/\/lifekind.com\/cdn\/shopifycloud\/shopify\/assets\/no-image-50-3d8cc48bd078edcd544c8d60f929ed2d8800a3fc52e0f602e84b1767e392bfcd_{width}x.gif" }, price_html: "\n\u003cdiv class=\"price price--sold-out price--on-sale \"\u003e\n \u003cdiv class=\"price__container\"\u003e\u003cdiv class=\"price__regular\"\u003e\n \u003cspan class=\"visually-hidden visually-hidden--inline\"\u003eRegular price\u003c\/span\u003e\n \u003cspan class=\"price-item price-item--regular\"\u003e\n $111.00\n \u003c\/span\u003e\n \u003c\/div\u003e\n \u003cdiv class=\"price__sale\"\u003e\n \u003cdiv\u003e\n \u003cspan\u003ewas\u003c\/span\u003e\n \u003cspan class=\"visually-hidden visually-hidden--inline\"\u003eRegular price\u003c\/span\u003e\n \u003cspan\u003e\n \u003cs class=\"price-item price-item--regular\"\u003e\n \n $139.00\n \n \u003c\/s\u003e\n \u003c\/span\u003e\u003c\/div\u003e\n \u003cdiv\u003e\n \u003cspan\u003enow\u003c\/span\u003e\n \u003cspan class=\"visually-hidden visually-hidden--inline\"\u003eSale price\u003c\/span\u003e\n \u003cspan class=\"price-item price-item--sale price-item--last\"\u003e\n $111.00\n \u003c\/span\u003e\n \u003c\/div\u003e\n \u003c\/div\u003e\n \u003csmall class=\"unit-price caption hidden\"\u003e\n \u003cspan class=\"visually-hidden\"\u003eUnit price\u003c\/span\u003e\n \u003cspan class=\"price-item price-item--last\"\u003e\n \u003cspan\u003e\u003c\/span\u003e\n \u003cspan aria-hidden=\"true\"\u003e\/\u003c\/span\u003e\n \u003cspan class=\"visually-hidden\"\u003e\u0026nbsp;per\u0026nbsp;\u003c\/span\u003e\n \u003cspan\u003e\n \u003c\/span\u003e\n \u003c\/span\u003e\n \u003c\/small\u003e\n \u003c\/div\u003e\u003c\/div\u003e\n\n\n\u003cdiv class=\"price-you-save\" data-discount_percent=\"20\"\u003e\n \u003cspan\u003eYou save $28.00\u003c\/span\u003e\n\u003c\/div\u003e\n", mf: { } }; variants.push(variant); product.variants = variants;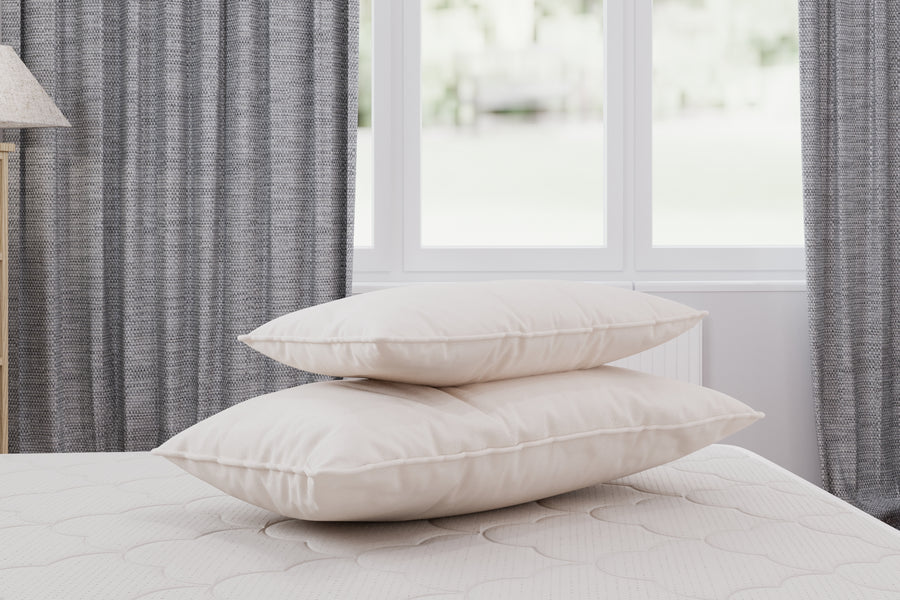 Sale
var product = { id: 1345700954165, title: "Pure Sheets - Ivory Certified Organic Cotton Sheet Set", available: true, handle: "organic-cotton-pure-sheet-set", description: "Our certified organic sheet sets have a soft, traditional cotton feel. Made from GOTS-certified organic cotton, they're free of dyes or synthetic components, and the subtle cream color will complement any decor. The 300-thread-count sateen weave provides a silky-smooth finish. Each set contains a flat sheet, a fitted sheet, and two standard pillowcases (twin size contains one standard case; king sizes contain two king cases). Imported. In Ivory. Color may vary.", type: "Bedding", tags: ["Bedding","California King","Care:10","Care:17","Eastern King","Full","GOTS","Queen","Sheets","Twin","Twin XL"], options_with_values: [{"name":"Size","position":1,"values":["Twin","Twin XL","Full","Queen","Eastern King","California King"]}], featured_media: { alt: "Pure Sheets - Ivory Certified Organic Cotton Sheet Set", src: "\/\/lifekind.com\/cdn\/shop\/products\/Pure_Sheetscopy2.jpg?v=1663179554", img_url: "\/\/lifekind.com\/cdn\/shop\/products\/Pure_Sheetscopy2_{width}x.jpg?v=1663179554" }, url: "\/products\/organic-cotton-pure-sheet-set", mf: { } }; var variants = []; var variant = { id: 12325988565045, available: true, options: ["Twin"], option1: "Twin", option2: null, option3: null, price: 14025, compare_price: 16500, media: { alt: null, src: null, position: null, img_url: "\/\/lifekind.com\/cdn\/shopifycloud\/shopify\/assets\/no-image-50-3d8cc48bd078edcd544c8d60f929ed2d8800a3fc52e0f602e84b1767e392bfcd_{width}x.gif", hover_img_url: "\/\/lifekind.com\/cdn\/shopifycloud\/shopify\/assets\/no-image-50-3d8cc48bd078edcd544c8d60f929ed2d8800a3fc52e0f602e84b1767e392bfcd_{width}x.gif" }, price_html: "\n\u003cdiv class=\"price price--on-sale \"\u003e\n \u003cdiv class=\"price__container\"\u003e\u003cdiv class=\"price__regular\"\u003e\n \u003cspan class=\"visually-hidden visually-hidden--inline\"\u003eRegular price\u003c\/span\u003e\n \u003cspan class=\"price-item price-item--regular\"\u003e\n $140.25\n \u003c\/span\u003e\n \u003c\/div\u003e\n \u003cdiv class=\"price__sale\"\u003e\n \u003cdiv\u003e\n \u003cspan\u003ewas\u003c\/span\u003e\n \u003cspan class=\"visually-hidden visually-hidden--inline\"\u003eRegular price\u003c\/span\u003e\n \u003cspan\u003e\n \u003cs class=\"price-item price-item--regular\"\u003e\n \n $165.00\n \n \u003c\/s\u003e\n \u003c\/span\u003e\u003c\/div\u003e\n \u003cdiv\u003e\n \u003cspan\u003enow\u003c\/span\u003e\n \u003cspan class=\"visually-hidden visually-hidden--inline\"\u003eSale price\u003c\/span\u003e\n \u003cspan class=\"price-item price-item--sale price-item--last\"\u003e\n $140.25\n \u003c\/span\u003e\n \u003c\/div\u003e\n \u003c\/div\u003e\n \u003csmall class=\"unit-price caption hidden\"\u003e\n \u003cspan class=\"visually-hidden\"\u003eUnit price\u003c\/span\u003e\n \u003cspan class=\"price-item price-item--last\"\u003e\n \u003cspan\u003e\u003c\/span\u003e\n \u003cspan aria-hidden=\"true\"\u003e\/\u003c\/span\u003e\n \u003cspan class=\"visually-hidden\"\u003e\u0026nbsp;per\u0026nbsp;\u003c\/span\u003e\n \u003cspan\u003e\n \u003c\/span\u003e\n \u003c\/span\u003e\n \u003c\/small\u003e\n \u003c\/div\u003e\u003c\/div\u003e\n\n\n\u003cdiv class=\"price-you-save\" data-discount_percent=\"15\"\u003e\n \u003cspan\u003eYou save $24.75\u003c\/span\u003e\n\u003c\/div\u003e\n", mf: { } }; product.selected_variant = variant; variants.push(variant); var variant = { id: 12325988630581, available: true, options: ["Twin XL"], option1: "Twin XL", option2: null, option3: null, price: 14025, compare_price: 16500, media: { alt: null, src: null, position: null, img_url: "\/\/lifekind.com\/cdn\/shopifycloud\/shopify\/assets\/no-image-50-3d8cc48bd078edcd544c8d60f929ed2d8800a3fc52e0f602e84b1767e392bfcd_{width}x.gif", hover_img_url: "\/\/lifekind.com\/cdn\/shopifycloud\/shopify\/assets\/no-image-50-3d8cc48bd078edcd544c8d60f929ed2d8800a3fc52e0f602e84b1767e392bfcd_{width}x.gif" }, price_html: "\n\u003cdiv class=\"price price--on-sale \"\u003e\n \u003cdiv class=\"price__container\"\u003e\u003cdiv class=\"price__regular\"\u003e\n \u003cspan class=\"visually-hidden visually-hidden--inline\"\u003eRegular price\u003c\/span\u003e\n \u003cspan class=\"price-item price-item--regular\"\u003e\n $140.25\n \u003c\/span\u003e\n \u003c\/div\u003e\n \u003cdiv class=\"price__sale\"\u003e\n \u003cdiv\u003e\n \u003cspan\u003ewas\u003c\/span\u003e\n \u003cspan class=\"visually-hidden visually-hidden--inline\"\u003eRegular price\u003c\/span\u003e\n \u003cspan\u003e\n \u003cs class=\"price-item price-item--regular\"\u003e\n \n $165.00\n \n \u003c\/s\u003e\n \u003c\/span\u003e\u003c\/div\u003e\n \u003cdiv\u003e\n \u003cspan\u003enow\u003c\/span\u003e\n \u003cspan class=\"visually-hidden visually-hidden--inline\"\u003eSale price\u003c\/span\u003e\n \u003cspan class=\"price-item price-item--sale price-item--last\"\u003e\n $140.25\n \u003c\/span\u003e\n \u003c\/div\u003e\n \u003c\/div\u003e\n \u003csmall class=\"unit-price caption hidden\"\u003e\n \u003cspan class=\"visually-hidden\"\u003eUnit price\u003c\/span\u003e\n \u003cspan class=\"price-item price-item--last\"\u003e\n \u003cspan\u003e\u003c\/span\u003e\n \u003cspan aria-hidden=\"true\"\u003e\/\u003c\/span\u003e\n \u003cspan class=\"visually-hidden\"\u003e\u0026nbsp;per\u0026nbsp;\u003c\/span\u003e\n \u003cspan\u003e\n \u003c\/span\u003e\n \u003c\/span\u003e\n \u003c\/small\u003e\n \u003c\/div\u003e\u003c\/div\u003e\n\n\n\u003cdiv class=\"price-you-save\" data-discount_percent=\"15\"\u003e\n \u003cspan\u003eYou save $24.75\u003c\/span\u003e\n\u003c\/div\u003e\n", mf: { } }; variants.push(variant); var variant = { id: 12325988696117, available: true, options: ["Full"], option1: "Full", option2: null, option3: null, price: 18105, compare_price: 21300, media: { alt: null, src: null, position: null, img_url: "\/\/lifekind.com\/cdn\/shopifycloud\/shopify\/assets\/no-image-50-3d8cc48bd078edcd544c8d60f929ed2d8800a3fc52e0f602e84b1767e392bfcd_{width}x.gif", hover_img_url: "\/\/lifekind.com\/cdn\/shopifycloud\/shopify\/assets\/no-image-50-3d8cc48bd078edcd544c8d60f929ed2d8800a3fc52e0f602e84b1767e392bfcd_{width}x.gif" }, price_html: "\n\u003cdiv class=\"price price--on-sale \"\u003e\n \u003cdiv class=\"price__container\"\u003e\u003cdiv class=\"price__regular\"\u003e\n \u003cspan class=\"visually-hidden visually-hidden--inline\"\u003eRegular price\u003c\/span\u003e\n \u003cspan class=\"price-item price-item--regular\"\u003e\n $181.05\n \u003c\/span\u003e\n \u003c\/div\u003e\n \u003cdiv class=\"price__sale\"\u003e\n \u003cdiv\u003e\n \u003cspan\u003ewas\u003c\/span\u003e\n \u003cspan class=\"visually-hidden visually-hidden--inline\"\u003eRegular price\u003c\/span\u003e\n \u003cspan\u003e\n \u003cs class=\"price-item price-item--regular\"\u003e\n \n $213.00\n \n \u003c\/s\u003e\n \u003c\/span\u003e\u003c\/div\u003e\n \u003cdiv\u003e\n \u003cspan\u003enow\u003c\/span\u003e\n \u003cspan class=\"visually-hidden visually-hidden--inline\"\u003eSale price\u003c\/span\u003e\n \u003cspan class=\"price-item price-item--sale price-item--last\"\u003e\n $181.05\n \u003c\/span\u003e\n \u003c\/div\u003e\n \u003c\/div\u003e\n \u003csmall class=\"unit-price caption hidden\"\u003e\n \u003cspan class=\"visually-hidden\"\u003eUnit price\u003c\/span\u003e\n \u003cspan class=\"price-item price-item--last\"\u003e\n \u003cspan\u003e\u003c\/span\u003e\n \u003cspan aria-hidden=\"true\"\u003e\/\u003c\/span\u003e\n \u003cspan class=\"visually-hidden\"\u003e\u0026nbsp;per\u0026nbsp;\u003c\/span\u003e\n \u003cspan\u003e\n \u003c\/span\u003e\n \u003c\/span\u003e\n \u003c\/small\u003e\n \u003c\/div\u003e\u003c\/div\u003e\n\n\n\u003cdiv class=\"price-you-save\" data-discount_percent=\"15\"\u003e\n \u003cspan\u003eYou save $31.95\u003c\/span\u003e\n\u003c\/div\u003e\n", mf: { } }; variants.push(variant); var variant = { id: 12325988794421, available: true, options: ["Queen"], option1: "Queen", option2: null, option3: null, price: 19125, compare_price: 22500, media: { alt: null, src: null, position: null, img_url: "\/\/lifekind.com\/cdn\/shopifycloud\/shopify\/assets\/no-image-50-3d8cc48bd078edcd544c8d60f929ed2d8800a3fc52e0f602e84b1767e392bfcd_{width}x.gif", hover_img_url: "\/\/lifekind.com\/cdn\/shopifycloud\/shopify\/assets\/no-image-50-3d8cc48bd078edcd544c8d60f929ed2d8800a3fc52e0f602e84b1767e392bfcd_{width}x.gif" }, price_html: "\n\u003cdiv class=\"price price--on-sale \"\u003e\n \u003cdiv class=\"price__container\"\u003e\u003cdiv class=\"price__regular\"\u003e\n \u003cspan class=\"visually-hidden visually-hidden--inline\"\u003eRegular price\u003c\/span\u003e\n \u003cspan class=\"price-item price-item--regular\"\u003e\n $191.25\n \u003c\/span\u003e\n \u003c\/div\u003e\n \u003cdiv class=\"price__sale\"\u003e\n \u003cdiv\u003e\n \u003cspan\u003ewas\u003c\/span\u003e\n \u003cspan class=\"visually-hidden visually-hidden--inline\"\u003eRegular price\u003c\/span\u003e\n \u003cspan\u003e\n \u003cs class=\"price-item price-item--regular\"\u003e\n \n $225.00\n \n \u003c\/s\u003e\n \u003c\/span\u003e\u003c\/div\u003e\n \u003cdiv\u003e\n \u003cspan\u003enow\u003c\/span\u003e\n \u003cspan class=\"visually-hidden visually-hidden--inline\"\u003eSale price\u003c\/span\u003e\n \u003cspan class=\"price-item price-item--sale price-item--last\"\u003e\n $191.25\n \u003c\/span\u003e\n \u003c\/div\u003e\n \u003c\/div\u003e\n \u003csmall class=\"unit-price caption hidden\"\u003e\n \u003cspan class=\"visually-hidden\"\u003eUnit price\u003c\/span\u003e\n \u003cspan class=\"price-item price-item--last\"\u003e\n \u003cspan\u003e\u003c\/span\u003e\n \u003cspan aria-hidden=\"true\"\u003e\/\u003c\/span\u003e\n \u003cspan class=\"visually-hidden\"\u003e\u0026nbsp;per\u0026nbsp;\u003c\/span\u003e\n \u003cspan\u003e\n \u003c\/span\u003e\n \u003c\/span\u003e\n \u003c\/small\u003e\n \u003c\/div\u003e\u003c\/div\u003e\n\n\n\u003cdiv class=\"price-you-save\" data-discount_percent=\"15\"\u003e\n \u003cspan\u003eYou save $33.75\u003c\/span\u003e\n\u003c\/div\u003e\n", mf: { } }; variants.push(variant); var variant = { id: 12325988859957, available: true, options: ["Eastern King"], option1: "Eastern King", option2: null, option3: null, price: 22525, compare_price: 26500, media: { alt: null, src: null, position: null, img_url: "\/\/lifekind.com\/cdn\/shopifycloud\/shopify\/assets\/no-image-50-3d8cc48bd078edcd544c8d60f929ed2d8800a3fc52e0f602e84b1767e392bfcd_{width}x.gif", hover_img_url: "\/\/lifekind.com\/cdn\/shopifycloud\/shopify\/assets\/no-image-50-3d8cc48bd078edcd544c8d60f929ed2d8800a3fc52e0f602e84b1767e392bfcd_{width}x.gif" }, price_html: "\n\u003cdiv class=\"price price--on-sale \"\u003e\n \u003cdiv class=\"price__container\"\u003e\u003cdiv class=\"price__regular\"\u003e\n \u003cspan class=\"visually-hidden visually-hidden--inline\"\u003eRegular price\u003c\/span\u003e\n \u003cspan class=\"price-item price-item--regular\"\u003e\n $225.25\n \u003c\/span\u003e\n \u003c\/div\u003e\n \u003cdiv class=\"price__sale\"\u003e\n \u003cdiv\u003e\n \u003cspan\u003ewas\u003c\/span\u003e\n \u003cspan class=\"visually-hidden visually-hidden--inline\"\u003eRegular price\u003c\/span\u003e\n \u003cspan\u003e\n \u003cs class=\"price-item price-item--regular\"\u003e\n \n $265.00\n \n \u003c\/s\u003e\n \u003c\/span\u003e\u003c\/div\u003e\n \u003cdiv\u003e\n \u003cspan\u003enow\u003c\/span\u003e\n \u003cspan class=\"visually-hidden visually-hidden--inline\"\u003eSale price\u003c\/span\u003e\n \u003cspan class=\"price-item price-item--sale price-item--last\"\u003e\n $225.25\n \u003c\/span\u003e\n \u003c\/div\u003e\n \u003c\/div\u003e\n \u003csmall class=\"unit-price caption hidden\"\u003e\n \u003cspan class=\"visually-hidden\"\u003eUnit price\u003c\/span\u003e\n \u003cspan class=\"price-item price-item--last\"\u003e\n \u003cspan\u003e\u003c\/span\u003e\n \u003cspan aria-hidden=\"true\"\u003e\/\u003c\/span\u003e\n \u003cspan class=\"visually-hidden\"\u003e\u0026nbsp;per\u0026nbsp;\u003c\/span\u003e\n \u003cspan\u003e\n \u003c\/span\u003e\n \u003c\/span\u003e\n \u003c\/small\u003e\n \u003c\/div\u003e\u003c\/div\u003e\n\n\n\u003cdiv class=\"price-you-save\" data-discount_percent=\"15\"\u003e\n \u003cspan\u003eYou save $39.75\u003c\/span\u003e\n\u003c\/div\u003e\n", mf: { } }; variants.push(variant); var variant = { id: 12325988925493, available: true, options: ["California King"], option1: "California King", option2: null, option3: null, price: 22525, compare_price: 26500, media: { alt: null, src: null, position: null, img_url: "\/\/lifekind.com\/cdn\/shopifycloud\/shopify\/assets\/no-image-50-3d8cc48bd078edcd544c8d60f929ed2d8800a3fc52e0f602e84b1767e392bfcd_{width}x.gif", hover_img_url: "\/\/lifekind.com\/cdn\/shopifycloud\/shopify\/assets\/no-image-50-3d8cc48bd078edcd544c8d60f929ed2d8800a3fc52e0f602e84b1767e392bfcd_{width}x.gif" }, price_html: "\n\u003cdiv class=\"price price--on-sale \"\u003e\n \u003cdiv class=\"price__container\"\u003e\u003cdiv class=\"price__regular\"\u003e\n \u003cspan class=\"visually-hidden visually-hidden--inline\"\u003eRegular price\u003c\/span\u003e\n \u003cspan class=\"price-item price-item--regular\"\u003e\n $225.25\n \u003c\/span\u003e\n \u003c\/div\u003e\n \u003cdiv class=\"price__sale\"\u003e\n \u003cdiv\u003e\n \u003cspan\u003ewas\u003c\/span\u003e\n \u003cspan class=\"visually-hidden visually-hidden--inline\"\u003eRegular price\u003c\/span\u003e\n \u003cspan\u003e\n \u003cs class=\"price-item price-item--regular\"\u003e\n \n $265.00\n \n \u003c\/s\u003e\n \u003c\/span\u003e\u003c\/div\u003e\n \u003cdiv\u003e\n \u003cspan\u003enow\u003c\/span\u003e\n \u003cspan class=\"visually-hidden visually-hidden--inline\"\u003eSale price\u003c\/span\u003e\n \u003cspan class=\"price-item price-item--sale price-item--last\"\u003e\n $225.25\n \u003c\/span\u003e\n \u003c\/div\u003e\n \u003c\/div\u003e\n \u003csmall class=\"unit-price caption hidden\"\u003e\n \u003cspan class=\"visually-hidden\"\u003eUnit price\u003c\/span\u003e\n \u003cspan class=\"price-item price-item--last\"\u003e\n \u003cspan\u003e\u003c\/span\u003e\n \u003cspan aria-hidden=\"true\"\u003e\/\u003c\/span\u003e\n \u003cspan class=\"visually-hidden\"\u003e\u0026nbsp;per\u0026nbsp;\u003c\/span\u003e\n \u003cspan\u003e\n \u003c\/span\u003e\n \u003c\/span\u003e\n \u003c\/small\u003e\n \u003c\/div\u003e\u003c\/div\u003e\n\n\n\u003cdiv class=\"price-you-save\" data-discount_percent=\"15\"\u003e\n \u003cspan\u003eYou save $39.75\u003c\/span\u003e\n\u003c\/div\u003e\n", mf: { } }; variants.push(variant); product.variants = variants;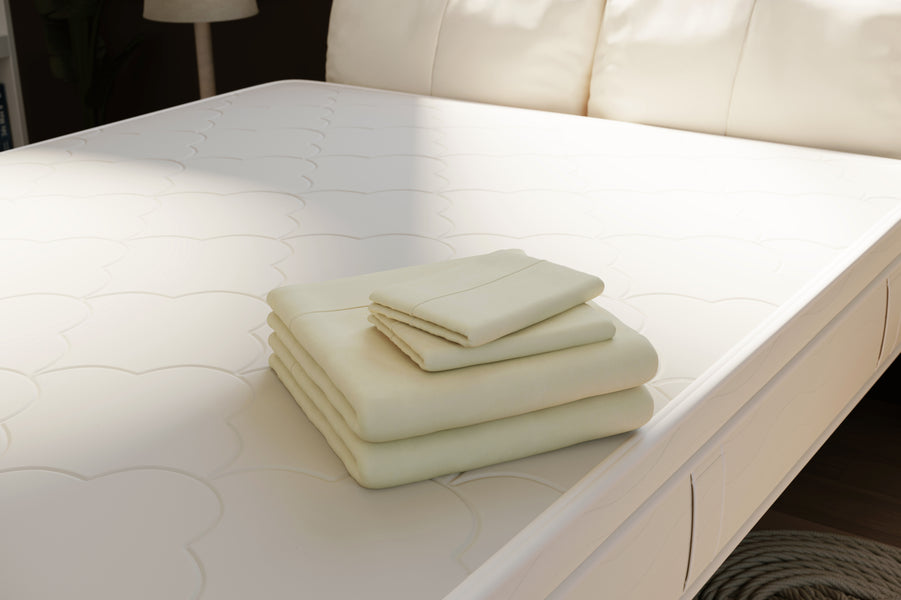 Sale
var product = { id: 1345703804981, title: "Dream Sheets — White Certified Organic Cotton Sheet Set", available: true, handle: "organic-cotton-dream-sheet-set", description: "Perfectly designed, these comfy organic sheets are woven of high-grade GOTS-certified organic cotton. These organic linens are known for their high tear strength and longer life, and come in a handy bag that can be reused over and over. The fabric is a 300-thread-count weave in a sateen finish and is lightened using hydrogen peroxide only. Each sheet set contains a flat sheet, a fitted sheet, and two pillowcases (twin size contains one case; king sizes contain king cases). In white. Color may vary. Imported.  Available in Twin, Twin XL, Full, Queen, and King.", type: "Bedding", tags: ["Bedding","Bestseller","Care:10","Care:17","GOTS","Sheets"], options_with_values: [{"name":"Size","position":1,"values":["Twin","Twin XL","Full","Queen","Eastern King","California King"]}], featured_media: { alt: "Dream Sheets — White Certified Organic Cotton Sheet Set", src: "\/\/lifekind.com\/cdn\/shop\/products\/Dream_Sheets_new.jpg?v=1663179286", img_url: "\/\/lifekind.com\/cdn\/shop\/products\/Dream_Sheets_new_{width}x.jpg?v=1663179286" }, url: "\/products\/organic-cotton-dream-sheet-set", mf: { } }; var variants = []; var variant = { id: 12325996003381, available: true, options: ["Twin"], option1: "Twin", option2: null, option3: null, price: 14025, compare_price: 16500, media: { alt: null, src: null, position: null, img_url: "\/\/lifekind.com\/cdn\/shopifycloud\/shopify\/assets\/no-image-50-3d8cc48bd078edcd544c8d60f929ed2d8800a3fc52e0f602e84b1767e392bfcd_{width}x.gif", hover_img_url: "\/\/lifekind.com\/cdn\/shopifycloud\/shopify\/assets\/no-image-50-3d8cc48bd078edcd544c8d60f929ed2d8800a3fc52e0f602e84b1767e392bfcd_{width}x.gif" }, price_html: "\n\u003cdiv class=\"price price--on-sale \"\u003e\n \u003cdiv class=\"price__container\"\u003e\u003cdiv class=\"price__regular\"\u003e\n \u003cspan class=\"visually-hidden visually-hidden--inline\"\u003eRegular price\u003c\/span\u003e\n \u003cspan class=\"price-item price-item--regular\"\u003e\n $140.25\n \u003c\/span\u003e\n \u003c\/div\u003e\n \u003cdiv class=\"price__sale\"\u003e\n \u003cdiv\u003e\n \u003cspan\u003ewas\u003c\/span\u003e\n \u003cspan class=\"visually-hidden visually-hidden--inline\"\u003eRegular price\u003c\/span\u003e\n \u003cspan\u003e\n \u003cs class=\"price-item price-item--regular\"\u003e\n \n $165.00\n \n \u003c\/s\u003e\n \u003c\/span\u003e\u003c\/div\u003e\n \u003cdiv\u003e\n \u003cspan\u003enow\u003c\/span\u003e\n \u003cspan class=\"visually-hidden visually-hidden--inline\"\u003eSale price\u003c\/span\u003e\n \u003cspan class=\"price-item price-item--sale price-item--last\"\u003e\n $140.25\n \u003c\/span\u003e\n \u003c\/div\u003e\n \u003c\/div\u003e\n \u003csmall class=\"unit-price caption hidden\"\u003e\n \u003cspan class=\"visually-hidden\"\u003eUnit price\u003c\/span\u003e\n \u003cspan class=\"price-item price-item--last\"\u003e\n \u003cspan\u003e\u003c\/span\u003e\n \u003cspan aria-hidden=\"true\"\u003e\/\u003c\/span\u003e\n \u003cspan class=\"visually-hidden\"\u003e\u0026nbsp;per\u0026nbsp;\u003c\/span\u003e\n \u003cspan\u003e\n \u003c\/span\u003e\n \u003c\/span\u003e\n \u003c\/small\u003e\n \u003c\/div\u003e\u003c\/div\u003e\n\n\n\u003cdiv class=\"price-you-save\" data-discount_percent=\"15\"\u003e\n \u003cspan\u003eYou save $24.75\u003c\/span\u003e\n\u003c\/div\u003e\n", mf: { } }; product.selected_variant = variant; variants.push(variant); var variant = { id: 12325995741237, available: true, options: ["Twin XL"], option1: "Twin XL", option2: null, option3: null, price: 14025, compare_price: 16500, media: { alt: null, src: null, position: null, img_url: "\/\/lifekind.com\/cdn\/shopifycloud\/shopify\/assets\/no-image-50-3d8cc48bd078edcd544c8d60f929ed2d8800a3fc52e0f602e84b1767e392bfcd_{width}x.gif", hover_img_url: "\/\/lifekind.com\/cdn\/shopifycloud\/shopify\/assets\/no-image-50-3d8cc48bd078edcd544c8d60f929ed2d8800a3fc52e0f602e84b1767e392bfcd_{width}x.gif" }, price_html: "\n\u003cdiv class=\"price price--on-sale \"\u003e\n \u003cdiv class=\"price__container\"\u003e\u003cdiv class=\"price__regular\"\u003e\n \u003cspan class=\"visually-hidden visually-hidden--inline\"\u003eRegular price\u003c\/span\u003e\n \u003cspan class=\"price-item price-item--regular\"\u003e\n $140.25\n \u003c\/span\u003e\n \u003c\/div\u003e\n \u003cdiv class=\"price__sale\"\u003e\n \u003cdiv\u003e\n \u003cspan\u003ewas\u003c\/span\u003e\n \u003cspan class=\"visually-hidden visually-hidden--inline\"\u003eRegular price\u003c\/span\u003e\n \u003cspan\u003e\n \u003cs class=\"price-item price-item--regular\"\u003e\n \n $165.00\n \n \u003c\/s\u003e\n \u003c\/span\u003e\u003c\/div\u003e\n \u003cdiv\u003e\n \u003cspan\u003enow\u003c\/span\u003e\n \u003cspan class=\"visually-hidden visually-hidden--inline\"\u003eSale price\u003c\/span\u003e\n \u003cspan class=\"price-item price-item--sale price-item--last\"\u003e\n $140.25\n \u003c\/span\u003e\n \u003c\/div\u003e\n \u003c\/div\u003e\n \u003csmall class=\"unit-price caption hidden\"\u003e\n \u003cspan class=\"visually-hidden\"\u003eUnit price\u003c\/span\u003e\n \u003cspan class=\"price-item price-item--last\"\u003e\n \u003cspan\u003e\u003c\/span\u003e\n \u003cspan aria-hidden=\"true\"\u003e\/\u003c\/span\u003e\n \u003cspan class=\"visually-hidden\"\u003e\u0026nbsp;per\u0026nbsp;\u003c\/span\u003e\n \u003cspan\u003e\n \u003c\/span\u003e\n \u003c\/span\u003e\n \u003c\/small\u003e\n \u003c\/div\u003e\u003c\/div\u003e\n\n\n\u003cdiv class=\"price-you-save\" data-discount_percent=\"15\"\u003e\n \u003cspan\u003eYou save $24.75\u003c\/span\u003e\n\u003c\/div\u003e\n", mf: { } }; variants.push(variant); var variant = { id: 12325995806773, available: true, options: ["Full"], option1: "Full", option2: null, option3: null, price: 18105, compare_price: 21300, media: { alt: null, src: null, position: null, img_url: "\/\/lifekind.com\/cdn\/shopifycloud\/shopify\/assets\/no-image-50-3d8cc48bd078edcd544c8d60f929ed2d8800a3fc52e0f602e84b1767e392bfcd_{width}x.gif", hover_img_url: "\/\/lifekind.com\/cdn\/shopifycloud\/shopify\/assets\/no-image-50-3d8cc48bd078edcd544c8d60f929ed2d8800a3fc52e0f602e84b1767e392bfcd_{width}x.gif" }, price_html: "\n\u003cdiv class=\"price price--on-sale \"\u003e\n \u003cdiv class=\"price__container\"\u003e\u003cdiv class=\"price__regular\"\u003e\n \u003cspan class=\"visually-hidden visually-hidden--inline\"\u003eRegular price\u003c\/span\u003e\n \u003cspan class=\"price-item price-item--regular\"\u003e\n $181.05\n \u003c\/span\u003e\n \u003c\/div\u003e\n \u003cdiv class=\"price__sale\"\u003e\n \u003cdiv\u003e\n \u003cspan\u003ewas\u003c\/span\u003e\n \u003cspan class=\"visually-hidden visually-hidden--inline\"\u003eRegular price\u003c\/span\u003e\n \u003cspan\u003e\n \u003cs class=\"price-item price-item--regular\"\u003e\n \n $213.00\n \n \u003c\/s\u003e\n \u003c\/span\u003e\u003c\/div\u003e\n \u003cdiv\u003e\n \u003cspan\u003enow\u003c\/span\u003e\n \u003cspan class=\"visually-hidden visually-hidden--inline\"\u003eSale price\u003c\/span\u003e\n \u003cspan class=\"price-item price-item--sale price-item--last\"\u003e\n $181.05\n \u003c\/span\u003e\n \u003c\/div\u003e\n \u003c\/div\u003e\n \u003csmall class=\"unit-price caption hidden\"\u003e\n \u003cspan class=\"visually-hidden\"\u003eUnit price\u003c\/span\u003e\n \u003cspan class=\"price-item price-item--last\"\u003e\n \u003cspan\u003e\u003c\/span\u003e\n \u003cspan aria-hidden=\"true\"\u003e\/\u003c\/span\u003e\n \u003cspan class=\"visually-hidden\"\u003e\u0026nbsp;per\u0026nbsp;\u003c\/span\u003e\n \u003cspan\u003e\n \u003c\/span\u003e\n \u003c\/span\u003e\n \u003c\/small\u003e\n \u003c\/div\u003e\u003c\/div\u003e\n\n\n\u003cdiv class=\"price-you-save\" data-discount_percent=\"15\"\u003e\n \u003cspan\u003eYou save $31.95\u003c\/span\u003e\n\u003c\/div\u003e\n", mf: { } }; variants.push(variant); var variant = { id: 12325995905077, available: true, options: ["Queen"], option1: "Queen", option2: null, option3: null, price: 19125, compare_price: 22500, media: { alt: null, src: null, position: null, img_url: "\/\/lifekind.com\/cdn\/shopifycloud\/shopify\/assets\/no-image-50-3d8cc48bd078edcd544c8d60f929ed2d8800a3fc52e0f602e84b1767e392bfcd_{width}x.gif", hover_img_url: "\/\/lifekind.com\/cdn\/shopifycloud\/shopify\/assets\/no-image-50-3d8cc48bd078edcd544c8d60f929ed2d8800a3fc52e0f602e84b1767e392bfcd_{width}x.gif" }, price_html: "\n\u003cdiv class=\"price price--on-sale \"\u003e\n \u003cdiv class=\"price__container\"\u003e\u003cdiv class=\"price__regular\"\u003e\n \u003cspan class=\"visually-hidden visually-hidden--inline\"\u003eRegular price\u003c\/span\u003e\n \u003cspan class=\"price-item price-item--regular\"\u003e\n $191.25\n \u003c\/span\u003e\n \u003c\/div\u003e\n \u003cdiv class=\"price__sale\"\u003e\n \u003cdiv\u003e\n \u003cspan\u003ewas\u003c\/span\u003e\n \u003cspan class=\"visually-hidden visually-hidden--inline\"\u003eRegular price\u003c\/span\u003e\n \u003cspan\u003e\n \u003cs class=\"price-item price-item--regular\"\u003e\n \n $225.00\n \n \u003c\/s\u003e\n \u003c\/span\u003e\u003c\/div\u003e\n \u003cdiv\u003e\n \u003cspan\u003enow\u003c\/span\u003e\n \u003cspan class=\"visually-hidden visually-hidden--inline\"\u003eSale price\u003c\/span\u003e\n \u003cspan class=\"price-item price-item--sale price-item--last\"\u003e\n $191.25\n \u003c\/span\u003e\n \u003c\/div\u003e\n \u003c\/div\u003e\n \u003csmall class=\"unit-price caption hidden\"\u003e\n \u003cspan class=\"visually-hidden\"\u003eUnit price\u003c\/span\u003e\n \u003cspan class=\"price-item price-item--last\"\u003e\n \u003cspan\u003e\u003c\/span\u003e\n \u003cspan aria-hidden=\"true\"\u003e\/\u003c\/span\u003e\n \u003cspan class=\"visually-hidden\"\u003e\u0026nbsp;per\u0026nbsp;\u003c\/span\u003e\n \u003cspan\u003e\n \u003c\/span\u003e\n \u003c\/span\u003e\n \u003c\/small\u003e\n \u003c\/div\u003e\u003c\/div\u003e\n\n\n\u003cdiv class=\"price-you-save\" data-discount_percent=\"15\"\u003e\n \u003cspan\u003eYou save $33.75\u003c\/span\u003e\n\u003c\/div\u003e\n", mf: { } }; variants.push(variant); var variant = { id: 12325995937845, available: true, options: ["Eastern King"], option1: "Eastern King", option2: null, option3: null, price: 22525, compare_price: 26500, media: { alt: null, src: null, position: null, img_url: "\/\/lifekind.com\/cdn\/shopifycloud\/shopify\/assets\/no-image-50-3d8cc48bd078edcd544c8d60f929ed2d8800a3fc52e0f602e84b1767e392bfcd_{width}x.gif", hover_img_url: "\/\/lifekind.com\/cdn\/shopifycloud\/shopify\/assets\/no-image-50-3d8cc48bd078edcd544c8d60f929ed2d8800a3fc52e0f602e84b1767e392bfcd_{width}x.gif" }, price_html: "\n\u003cdiv class=\"price price--on-sale \"\u003e\n \u003cdiv class=\"price__container\"\u003e\u003cdiv class=\"price__regular\"\u003e\n \u003cspan class=\"visually-hidden visually-hidden--inline\"\u003eRegular price\u003c\/span\u003e\n \u003cspan class=\"price-item price-item--regular\"\u003e\n $225.25\n \u003c\/span\u003e\n \u003c\/div\u003e\n \u003cdiv class=\"price__sale\"\u003e\n \u003cdiv\u003e\n \u003cspan\u003ewas\u003c\/span\u003e\n \u003cspan class=\"visually-hidden visually-hidden--inline\"\u003eRegular price\u003c\/span\u003e\n \u003cspan\u003e\n \u003cs class=\"price-item price-item--regular\"\u003e\n \n $265.00\n \n \u003c\/s\u003e\n \u003c\/span\u003e\u003c\/div\u003e\n \u003cdiv\u003e\n \u003cspan\u003enow\u003c\/span\u003e\n \u003cspan class=\"visually-hidden visually-hidden--inline\"\u003eSale price\u003c\/span\u003e\n \u003cspan class=\"price-item price-item--sale price-item--last\"\u003e\n $225.25\n \u003c\/span\u003e\n \u003c\/div\u003e\n \u003c\/div\u003e\n \u003csmall class=\"unit-price caption hidden\"\u003e\n \u003cspan class=\"visually-hidden\"\u003eUnit price\u003c\/span\u003e\n \u003cspan class=\"price-item price-item--last\"\u003e\n \u003cspan\u003e\u003c\/span\u003e\n \u003cspan aria-hidden=\"true\"\u003e\/\u003c\/span\u003e\n \u003cspan class=\"visually-hidden\"\u003e\u0026nbsp;per\u0026nbsp;\u003c\/span\u003e\n \u003cspan\u003e\n \u003c\/span\u003e\n \u003c\/span\u003e\n \u003c\/small\u003e\n \u003c\/div\u003e\u003c\/div\u003e\n\n\n\u003cdiv class=\"price-you-save\" data-discount_percent=\"15\"\u003e\n \u003cspan\u003eYou save $39.75\u003c\/span\u003e\n\u003c\/div\u003e\n", mf: { } }; variants.push(variant); var variant = { id: 12325995970613, available: true, options: ["California King"], option1: "California King", option2: null, option3: null, price: 22525, compare_price: 26500, media: { alt: null, src: null, position: null, img_url: "\/\/lifekind.com\/cdn\/shopifycloud\/shopify\/assets\/no-image-50-3d8cc48bd078edcd544c8d60f929ed2d8800a3fc52e0f602e84b1767e392bfcd_{width}x.gif", hover_img_url: "\/\/lifekind.com\/cdn\/shopifycloud\/shopify\/assets\/no-image-50-3d8cc48bd078edcd544c8d60f929ed2d8800a3fc52e0f602e84b1767e392bfcd_{width}x.gif" }, price_html: "\n\u003cdiv class=\"price price--on-sale \"\u003e\n \u003cdiv class=\"price__container\"\u003e\u003cdiv class=\"price__regular\"\u003e\n \u003cspan class=\"visually-hidden visually-hidden--inline\"\u003eRegular price\u003c\/span\u003e\n \u003cspan class=\"price-item price-item--regular\"\u003e\n $225.25\n \u003c\/span\u003e\n \u003c\/div\u003e\n \u003cdiv class=\"price__sale\"\u003e\n \u003cdiv\u003e\n \u003cspan\u003ewas\u003c\/span\u003e\n \u003cspan class=\"visually-hidden visually-hidden--inline\"\u003eRegular price\u003c\/span\u003e\n \u003cspan\u003e\n \u003cs class=\"price-item price-item--regular\"\u003e\n \n $265.00\n \n \u003c\/s\u003e\n \u003c\/span\u003e\u003c\/div\u003e\n \u003cdiv\u003e\n \u003cspan\u003enow\u003c\/span\u003e\n \u003cspan class=\"visually-hidden visually-hidden--inline\"\u003eSale price\u003c\/span\u003e\n \u003cspan class=\"price-item price-item--sale price-item--last\"\u003e\n $225.25\n \u003c\/span\u003e\n \u003c\/div\u003e\n \u003c\/div\u003e\n \u003csmall class=\"unit-price caption hidden\"\u003e\n \u003cspan class=\"visually-hidden\"\u003eUnit price\u003c\/span\u003e\n \u003cspan class=\"price-item price-item--last\"\u003e\n \u003cspan\u003e\u003c\/span\u003e\n \u003cspan aria-hidden=\"true\"\u003e\/\u003c\/span\u003e\n \u003cspan class=\"visually-hidden\"\u003e\u0026nbsp;per\u0026nbsp;\u003c\/span\u003e\n \u003cspan\u003e\n \u003c\/span\u003e\n \u003c\/span\u003e\n \u003c\/small\u003e\n \u003c\/div\u003e\u003c\/div\u003e\n\n\n\u003cdiv class=\"price-you-save\" data-discount_percent=\"15\"\u003e\n \u003cspan\u003eYou save $39.75\u003c\/span\u003e\n\u003c\/div\u003e\n", mf: { } }; variants.push(variant); product.variants = variants;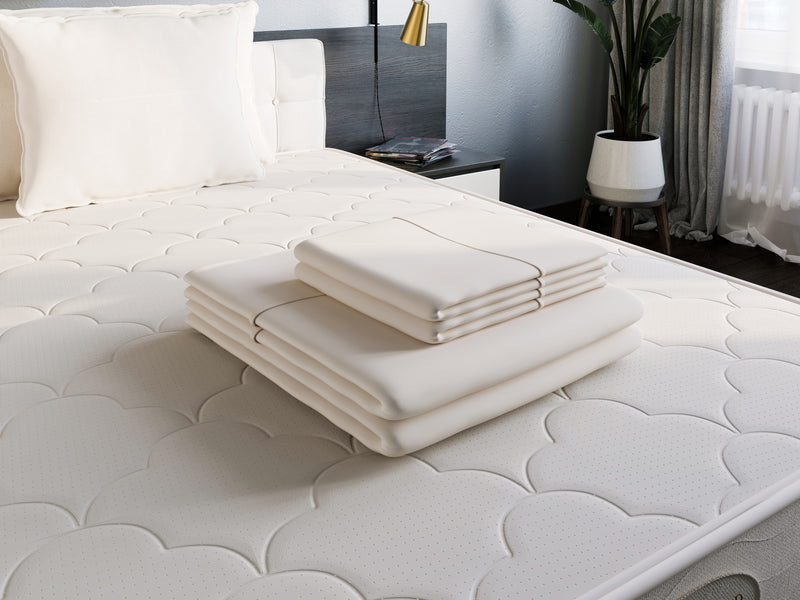 Sale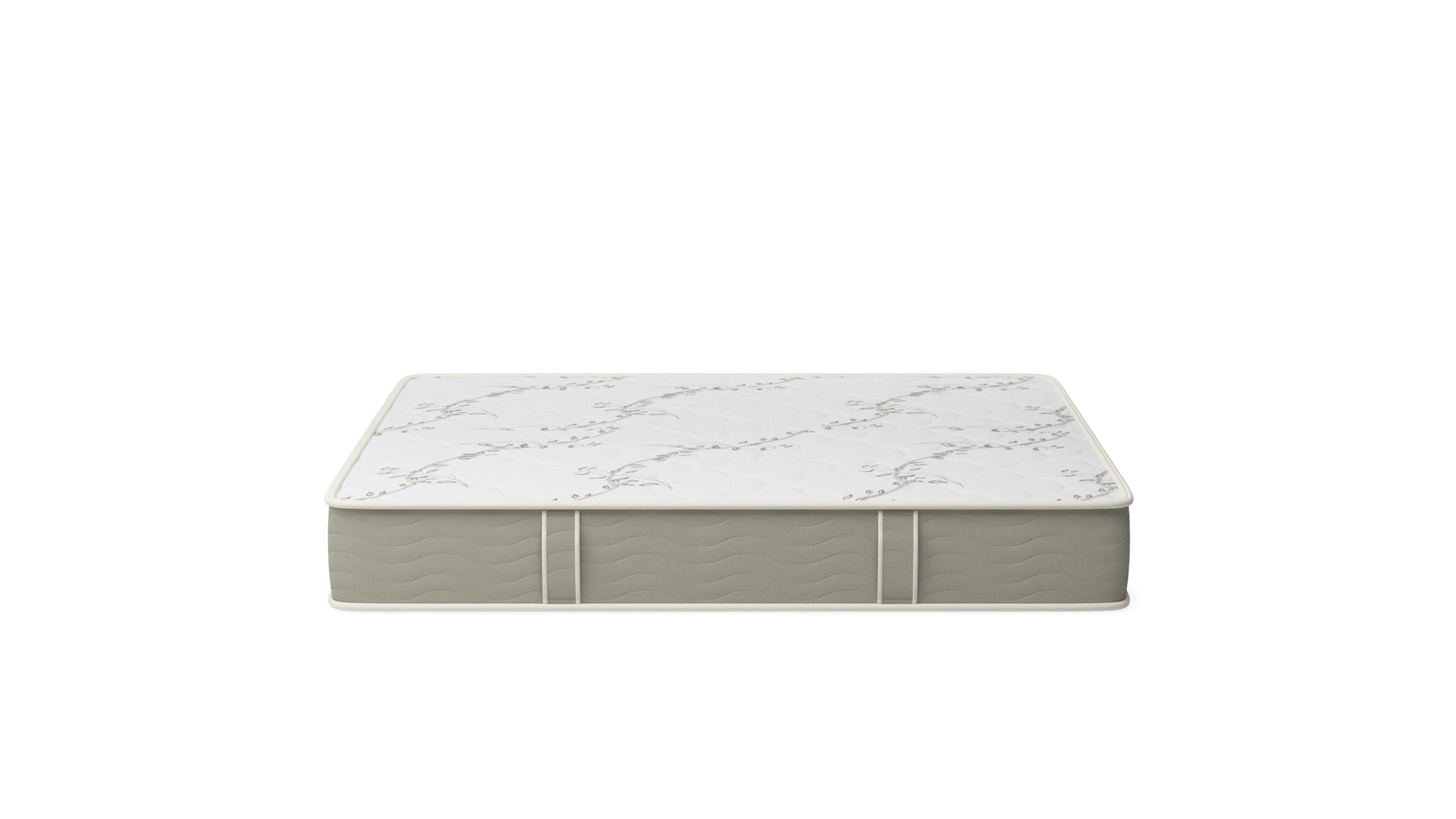 Specifications
Details

This 7" tall, two-sided mattress, is flippable and is made from a 6" core of either soft or medium GOLS certified organic natural rubber latex. Finished in OMI's signature luxury leaf and vine quilt.  


In stock and available in limited quantities, in Plush or Medium

Shipping NOT included.   Shipping to threshold is $299.

Twin (38"x75").  Twin XL (38"x80")

Clearance priced, final sale
Mattress Sizing Chart

Twin

38" x 75"

Twin XL

38" x 80"

Full

54" x 75"

Queen

60" x 80"

King

76" x 80"

Cal King

72" x 84"
Certified Organic Materials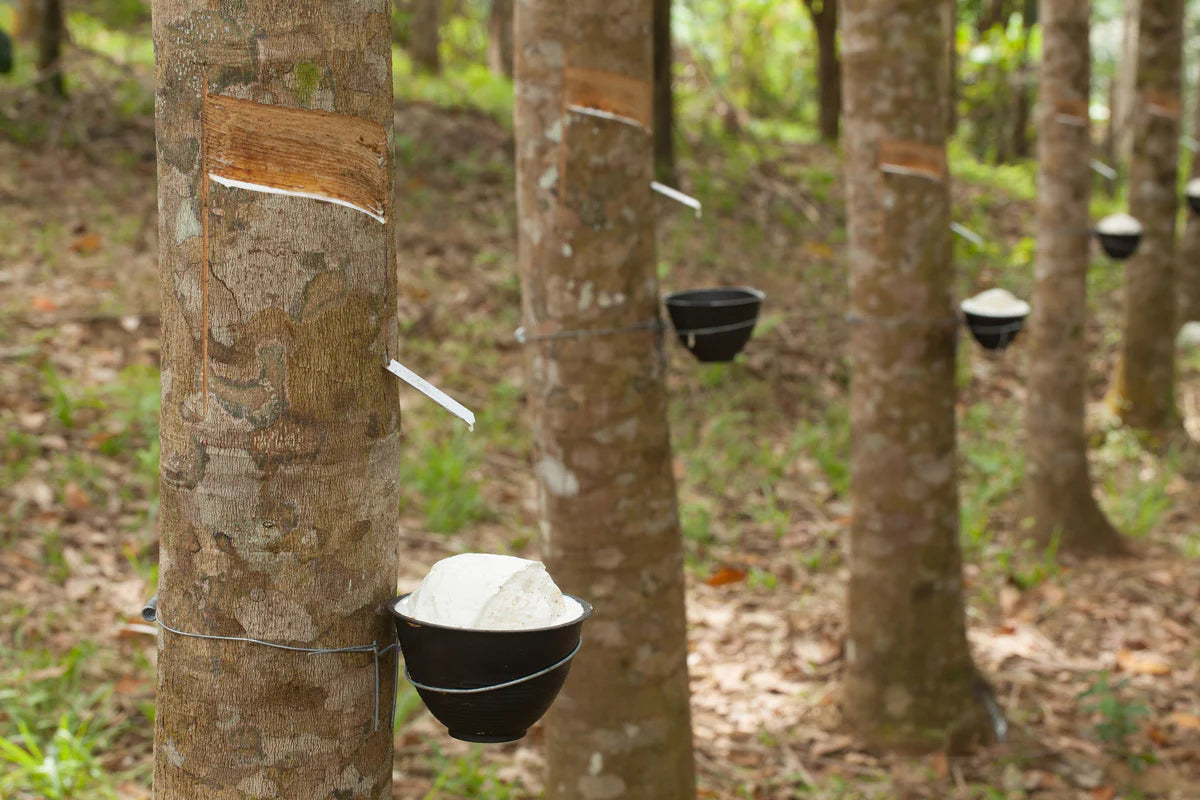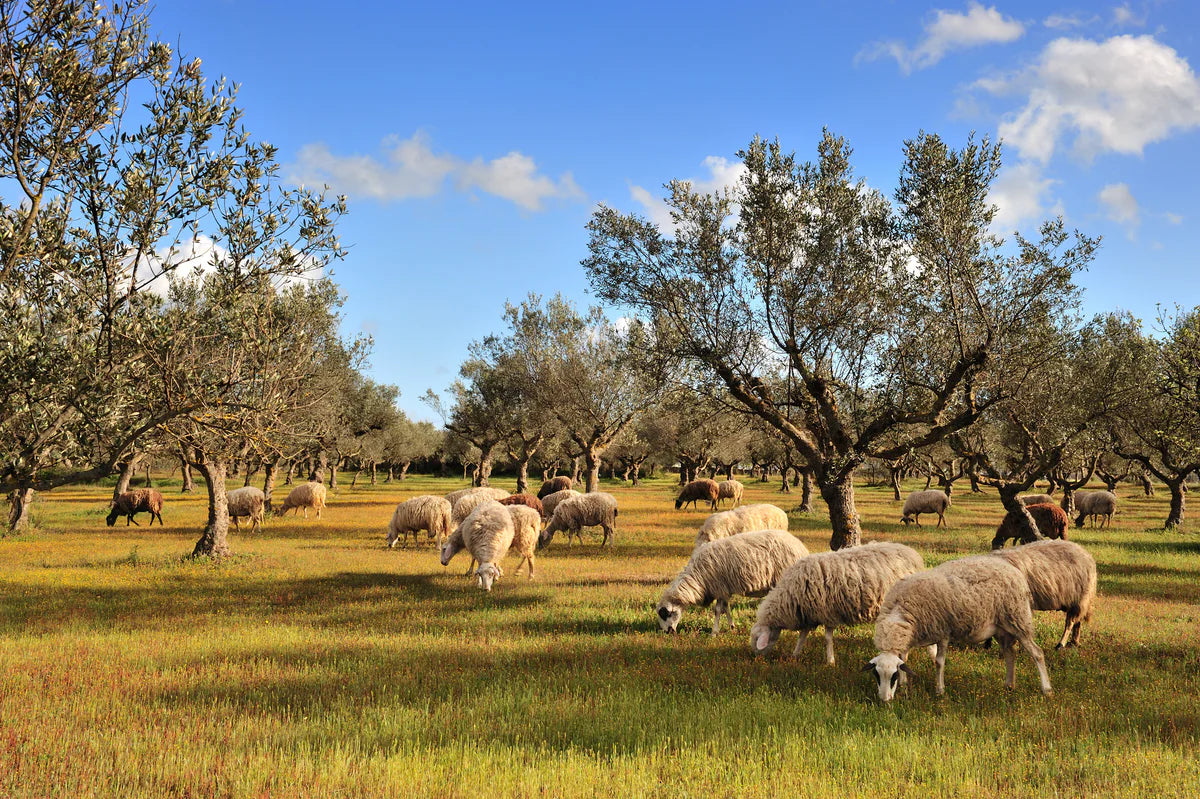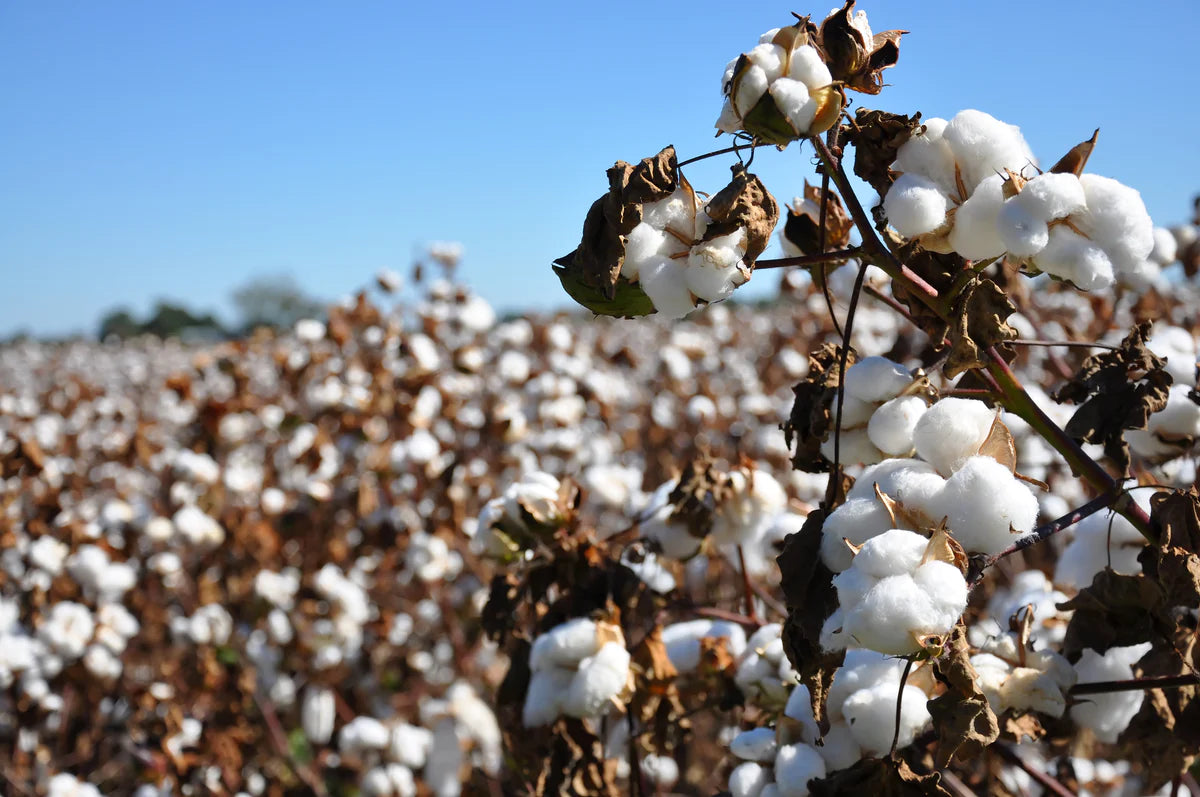 GOLS Certified Organic Latex
Durable: Organic Latex is known for its durability and longevity, making it a great choice for mattresses that are expected to last for many years.
Comfortable: Organic Latex is a naturally springy material that conforms to the body's shape, providing pressure relief and support.
Sustainable: Organic latex is made with natural, renewable materials.
Versatile: Organic Latex can be made in different firmnesses and styles, making it a versatile material for different types of mattresses and sleep preferences.
GOTS Certified Organic Wool
Comfortable: Wool is naturally soft and provides a plush, cushioning layer that adds comfort to a mattress.
Moisture-wicking: Wool is a natural moisture-wicking material, which helps regulate body temperature and keep the sleeper dry.
Resilient: Wool has a natural springiness that helps it bounce back to its original shape, making it durable and long-lasting.
Fire-retardant: Wool is a natural alternative to chemical flame-retardants found in many conventional mattresses.
Sustainable: Wool is a natural, renewable resource.
GOTS Certified Organic Cotton
Sustainable: Organic cotton is natural, renewable resource. And by choosing organic cotton, consumers are supporting sustainable agriculture practices that may reduce the negative impact on the environment and protect farmers and their communities.
Soft and Breathable: Organic cotton is naturally soft and also breathable. Cotton fibre allows air to circulate freely, which can help regulate body temperature and prevent overheating while sleeping.
Durable: Organic cotton is a strong and durable material that can last for many years without losing its shape or comfort.
FAQs
Is there an option to pay over time?

When checking out with Shop Pay, you now have the option to pay now or later. Paying in installments on Shop Pay allows you to split your purchase amount into flexible installment payments.* Your first payment is due when you make your purchase.

*Payment options are offered by Affirm and are subject to eligibility check and might not be available in all states. California residents: Affirm Loan Services, LLC is licensed by the Department of Business Oversight. Loans are made or arranged pursuant to California Financing Law license.
Do you offer free shipping?

Qualifying orders ship free to residential addresses within the continental US. Visit the cart page to see if your order qualifies for free shipping.
What is your return policy?

Please read our policy

here

.
Let customers speak for us