Sale
Certified Organic Plush Rabbit
A take-anywhere play pal ready for adventure (a good story book, or a great night's sleep).

var product = { id: 7471831253166, title: "Certified Organic Plush Rabbit", available: true, handle: "certified-organic-cotton-plush-rabbit", description: "A friendly, snuggly stuffed rabbit in certified organic cotton.\nExclusively designed for Lifekind, our plush rabbit is soft and very huggable. 10"tall with embroidered features; yarn-dyed for colour fastness \/ to prevent fading.In pink and polka-dots (of course). GOTS certified organic. Imported. Certified Organic Cotton Fill and Fabric. \nRemove tags, discard all packaging.\n12 months - 3 years\nDid you know? . . . We designed our romper and long-sleeve t-shirt, pant set with matching polka dots so your baby can dress to match their new best friend.", type: "Stuffed Animals", tags: ["accessory","baby","Care:1","GOTS","New","Play","plush","Quick Ship"], options_with_values: [{"name":"Title","position":1,"values":["Default Title"]}], featured_media: { alt: "Certified Organic Plush Rabbit", src: "\/\/lifekind.com\/cdn\/shop\/products\/Rabbit.jpg?v=1700525282", img_url: "\/\/lifekind.com\/cdn\/shop\/products\/Rabbit_{width}x.jpg?v=1700525282" }, url: "\/products\/certified-organic-cotton-plush-rabbit", mf: { } }; var variants = []; var variant = { id: 41848710135982, available: true, options: ["Default Title"], option1: "Default Title", option2: null, option3: null, price: 1599, compare_price: 2899, media: { alt: null, src: null, position: null, img_url: "\/\/lifekind.com\/cdn\/shopifycloud\/shopify\/assets\/no-image-50-3d8cc48bd078edcd544c8d60f929ed2d8800a3fc52e0f602e84b1767e392bfcd_{width}x.gif", hover_img_url: "\/\/lifekind.com\/cdn\/shopifycloud\/shopify\/assets\/no-image-50-3d8cc48bd078edcd544c8d60f929ed2d8800a3fc52e0f602e84b1767e392bfcd_{width}x.gif" }, price_html: "\n\u003cdiv class=\"price price--on-sale \"\u003e\n \u003cdiv class=\"price__container\"\u003e\u003cdiv class=\"price__regular\"\u003e\n \u003cspan class=\"visually-hidden visually-hidden--inline\"\u003eRegular price\u003c\/span\u003e\n \u003cspan class=\"price-item price-item--regular\"\u003e\n $15.99\n \u003c\/span\u003e\n \u003c\/div\u003e\n \u003cdiv class=\"price__sale\"\u003e\n \u003cdiv\u003e\n \u003cspan\u003ewas\u003c\/span\u003e\n \u003cspan class=\"visually-hidden visually-hidden--inline\"\u003eRegular price\u003c\/span\u003e\n \u003cspan\u003e\n \u003cs class=\"price-item price-item--regular\"\u003e\n \n $28.99\n \n \u003c\/s\u003e\n \u003c\/span\u003e\u003c\/div\u003e\n \u003cdiv\u003e\n \u003cspan\u003enow\u003c\/span\u003e\n \u003cspan class=\"visually-hidden visually-hidden--inline\"\u003eSale price\u003c\/span\u003e\n \u003cspan class=\"price-item price-item--sale price-item--last\"\u003e\n $15.99\n \u003c\/span\u003e\n \u003c\/div\u003e\n \u003c\/div\u003e\n \u003csmall class=\"unit-price caption hidden\"\u003e\n \u003cspan class=\"visually-hidden\"\u003eUnit price\u003c\/span\u003e\n \u003cspan class=\"price-item price-item--last\"\u003e\n \u003cspan\u003e\u003c\/span\u003e\n \u003cspan aria-hidden=\"true\"\u003e\/\u003c\/span\u003e\n \u003cspan class=\"visually-hidden\"\u003e\u0026nbsp;per\u0026nbsp;\u003c\/span\u003e\n \u003cspan\u003e\n \u003c\/span\u003e\n \u003c\/span\u003e\n \u003c\/small\u003e\n \u003c\/div\u003e\u003c\/div\u003e\n\n\n\u003cdiv class=\"price-you-save\" data-discount_percent=\"44\" data-saved_amount=\"$13.00\"\u003e\n \u003cspan\u003eYou save $13.00\u003c\/span\u003e\n\u003c\/div\u003e\n", mf: { } }; product.selected_variant = variant; variants.push(variant); product.variants = variants;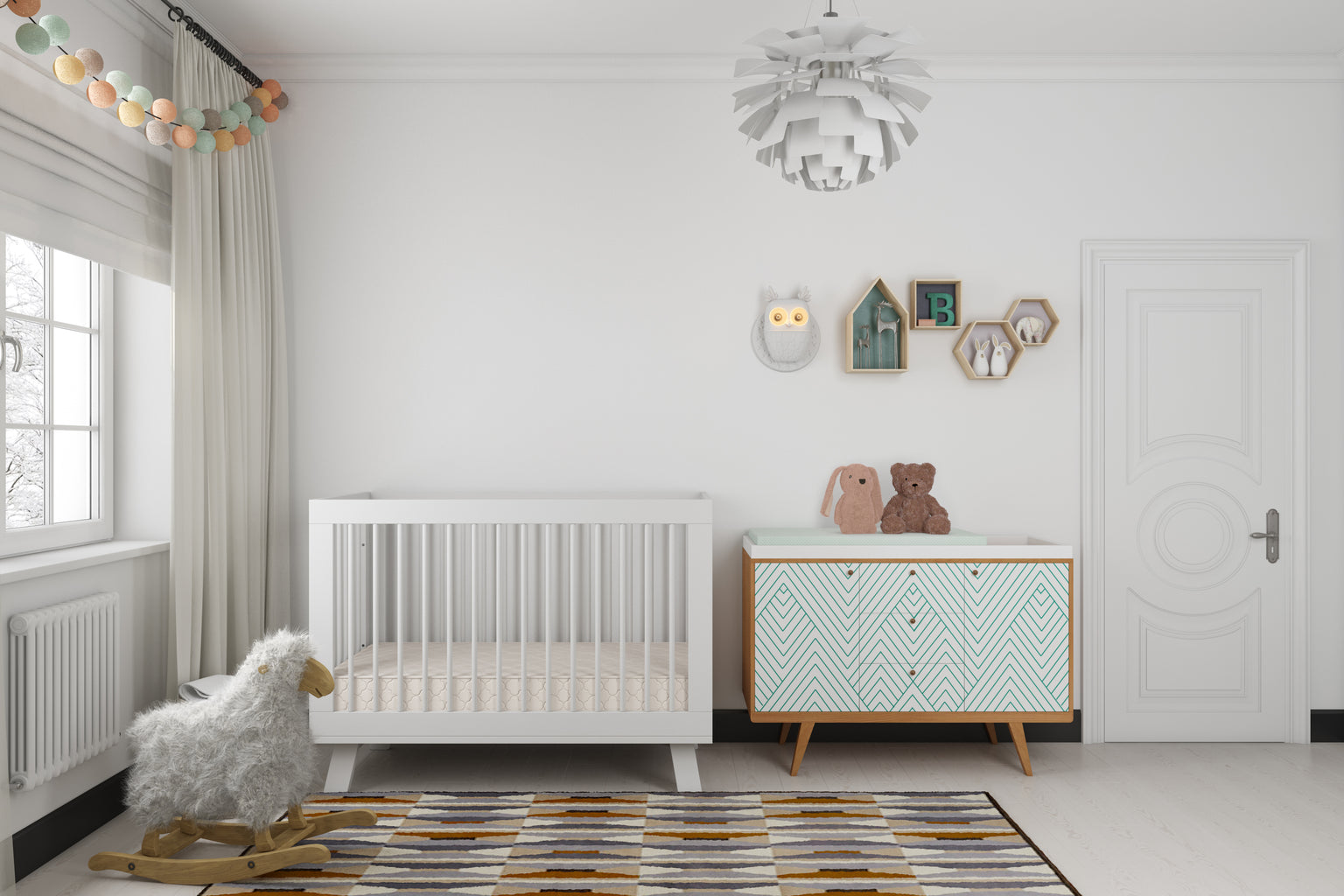 Specifications
Details

A friendly, snuggly stuffed rabbit in certified organic cotton.


Exclusively designed for Lifekind, our plush rabbit is soft and very huggable. 10"
tall with embroidered features; yarn-dyed for colour fastness / to prevent fading.
In pink and polka-dots (of course). GOTS certified organic. Imported. Certified Organic Cotton Fill and Fabric. 

Remove tags, discard all packaging.

12 months - 3 years

Did you know? . . . We designed our romper and long-sleeve t-shirt, pant set with matching polka dots so your baby can dress to match their new best friend.
Return Policy

Unused products in new condition may be returned within 30 days of purchase, for a refund or store credit. Exceptions include mattresses, subject to the terms of our 90-day mattress comfort exchange policy, toppers, foundations and box springs, and custom-order products.

Freight charges are non refundable.

Please contact customer service before returning any merchandise, as returns require an RMA.
FAQs
Is there an option to pay over time?

When checking out with Shop Pay, you now have the option to pay now or later. Paying in installments on Shop Pay allows you to split your purchase amount into flexible installment payments.* Your first payment is due when you make your purchase.

*Payment options are offered by Affirm and are subject to eligibility check and might not be available in all states. California residents: Affirm Loan Services, LLC is licensed by the Department of Business Oversight. Loans are made or arranged pursuant to California Financing Law license.
Do you offer free shipping?

Qualifying orders ship free to residential addresses within the continental US. Visit the cart page to see if your order qualifies for free shipping.
What is your return policy?

Please read our policy

here

.
Let customers speak for us