Relax and unwind with our Lavender Bath Soak. Soothing salts, sweet almond oil, colloidal oatmeal, and pure lavender essential oil.

var product = { id: 1345701314613, title: "Lavender Bath Soak", available: true, handle: "naturally-safer-oatmeal-lavender-bath-soak", description: "Indulge in a blissful bathing experience with our Lavender Bath Soak. Fine soaking salts, infused with the calming aroma of pure lavender essential oil, dissolve in warm water, creating a soothing and aromatic bath. Nourishing sweet almond oil and moisturizing colloidal oatmeal help to soften and hydrate the skin, leaving it feeling silky smooth. Immerse yourself in tranquility and relaxation as the stress melts away. Treat yourself to the serenity of our Lavender Bath Soak for a rejuvenating and aromatic escape.\nIngredients: Fine soaking salts, sweet almond oil, colloidal oatmeal, and pure lavender essential oil.\n Note: No specific therapeutic claims are made or implied by Lifekind® in the above or in our product descriptions. It is our intent simply to pass along this information for your evaluation.", type: "Personal Care", tags: ["Bath","Body","Home","No Returns","Spa"], options_with_values: [{"name":"Size","position":1,"values":["24 oz.","SAMPLE - 2.5 oz."]}], featured_media: { alt: "Lavender Bath Soak", src: "\/\/lifekind.com\/cdn\/shop\/products\/Bath_Soak_24oz.jpg?v=1639691402", img_url: "\/\/lifekind.com\/cdn\/shop\/products\/Bath_Soak_24oz_{width}x.jpg?v=1639691402" }, url: "\/products\/naturally-safer-oatmeal-lavender-bath-soak", mf: { } }; var variants = []; var variant = { id: 12325989580853, available: true, options: ["24 oz."], option1: "24 oz.", option2: null, option3: null, price: 2995, compare_price: null, media: { alt: null, src: null, position: null, img_url: "\/\/lifekind.com\/cdn\/shopifycloud\/shopify\/assets\/no-image-50-3d8cc48bd078edcd544c8d60f929ed2d8800a3fc52e0f602e84b1767e392bfcd_{width}x.gif", hover_img_url: "\/\/lifekind.com\/cdn\/shopifycloud\/shopify\/assets\/no-image-50-3d8cc48bd078edcd544c8d60f929ed2d8800a3fc52e0f602e84b1767e392bfcd_{width}x.gif" }, price_html: "\n\u003cdiv class=\"price\"\u003e\n \u003cdiv class=\"price__container\"\u003e\u003cdiv class=\"price__regular\"\u003e\n \u003cspan class=\"visually-hidden visually-hidden--inline\"\u003eRegular price\u003c\/span\u003e\n \u003cspan class=\"price-item price-item--regular\"\u003e\n $29.95\n \u003c\/span\u003e\n \u003c\/div\u003e\n \u003cdiv class=\"price__sale\"\u003e\n \u003cdiv\u003e\n \u003cspan\u003ewas\u003c\/span\u003e\n \u003cspan class=\"visually-hidden visually-hidden--inline\"\u003eRegular price\u003c\/span\u003e\n \u003cspan\u003e\n \u003cs class=\"price-item price-item--regular\"\u003e\n \n \n \n \u003c\/s\u003e\n \u003c\/span\u003e\u003c\/div\u003e\n \u003cdiv\u003e\n \u003cspan\u003enow\u003c\/span\u003e\n \u003cspan class=\"visually-hidden visually-hidden--inline\"\u003eSale price\u003c\/span\u003e\n \u003cspan class=\"price-item price-item--sale price-item--last\"\u003e\n $29.95\n \u003c\/span\u003e\n \u003c\/div\u003e\n \u003c\/div\u003e\n \u003csmall class=\"unit-price caption hidden\"\u003e\n \u003cspan class=\"visually-hidden\"\u003eUnit price\u003c\/span\u003e\n \u003cspan class=\"price-item price-item--last\"\u003e\n \u003cspan\u003e\u003c\/span\u003e\n \u003cspan aria-hidden=\"true\"\u003e\/\u003c\/span\u003e\n \u003cspan class=\"visually-hidden\"\u003e\u0026nbsp;per\u0026nbsp;\u003c\/span\u003e\n \u003cspan\u003e\n \u003c\/span\u003e\n \u003c\/span\u003e\n \u003c\/small\u003e\n \u003c\/div\u003e\u003c\/div\u003e\n\n", mf: { } }; product.selected_variant = variant; variants.push(variant); var variant = { id: 21113546473557, available: true, options: ["SAMPLE - 2.5 oz."], option1: "SAMPLE - 2.5 oz.", option2: null, option3: null, price: 795, compare_price: null, media: { alt: null, src: null, position: null, img_url: "\/\/lifekind.com\/cdn\/shopifycloud\/shopify\/assets\/no-image-50-3d8cc48bd078edcd544c8d60f929ed2d8800a3fc52e0f602e84b1767e392bfcd_{width}x.gif", hover_img_url: "\/\/lifekind.com\/cdn\/shopifycloud\/shopify\/assets\/no-image-50-3d8cc48bd078edcd544c8d60f929ed2d8800a3fc52e0f602e84b1767e392bfcd_{width}x.gif" }, price_html: "\n\u003cdiv class=\"price\"\u003e\n \u003cdiv class=\"price__container\"\u003e\u003cdiv class=\"price__regular\"\u003e\n \u003cspan class=\"visually-hidden visually-hidden--inline\"\u003eRegular price\u003c\/span\u003e\n \u003cspan class=\"price-item price-item--regular\"\u003e\n $7.95\n \u003c\/span\u003e\n \u003c\/div\u003e\n \u003cdiv class=\"price__sale\"\u003e\n \u003cdiv\u003e\n \u003cspan\u003ewas\u003c\/span\u003e\n \u003cspan class=\"visually-hidden visually-hidden--inline\"\u003eRegular price\u003c\/span\u003e\n \u003cspan\u003e\n \u003cs class=\"price-item price-item--regular\"\u003e\n \n \n \n \u003c\/s\u003e\n \u003c\/span\u003e\u003c\/div\u003e\n \u003cdiv\u003e\n \u003cspan\u003enow\u003c\/span\u003e\n \u003cspan class=\"visually-hidden visually-hidden--inline\"\u003eSale price\u003c\/span\u003e\n \u003cspan class=\"price-item price-item--sale price-item--last\"\u003e\n $7.95\n \u003c\/span\u003e\n \u003c\/div\u003e\n \u003c\/div\u003e\n \u003csmall class=\"unit-price caption hidden\"\u003e\n \u003cspan class=\"visually-hidden\"\u003eUnit price\u003c\/span\u003e\n \u003cspan class=\"price-item price-item--last\"\u003e\n \u003cspan\u003e\u003c\/span\u003e\n \u003cspan aria-hidden=\"true\"\u003e\/\u003c\/span\u003e\n \u003cspan class=\"visually-hidden\"\u003e\u0026nbsp;per\u0026nbsp;\u003c\/span\u003e\n \u003cspan\u003e\n \u003c\/span\u003e\n \u003c\/span\u003e\n \u003c\/small\u003e\n \u003c\/div\u003e\u003c\/div\u003e\n\n", mf: { } }; variants.push(variant); product.variants = variants;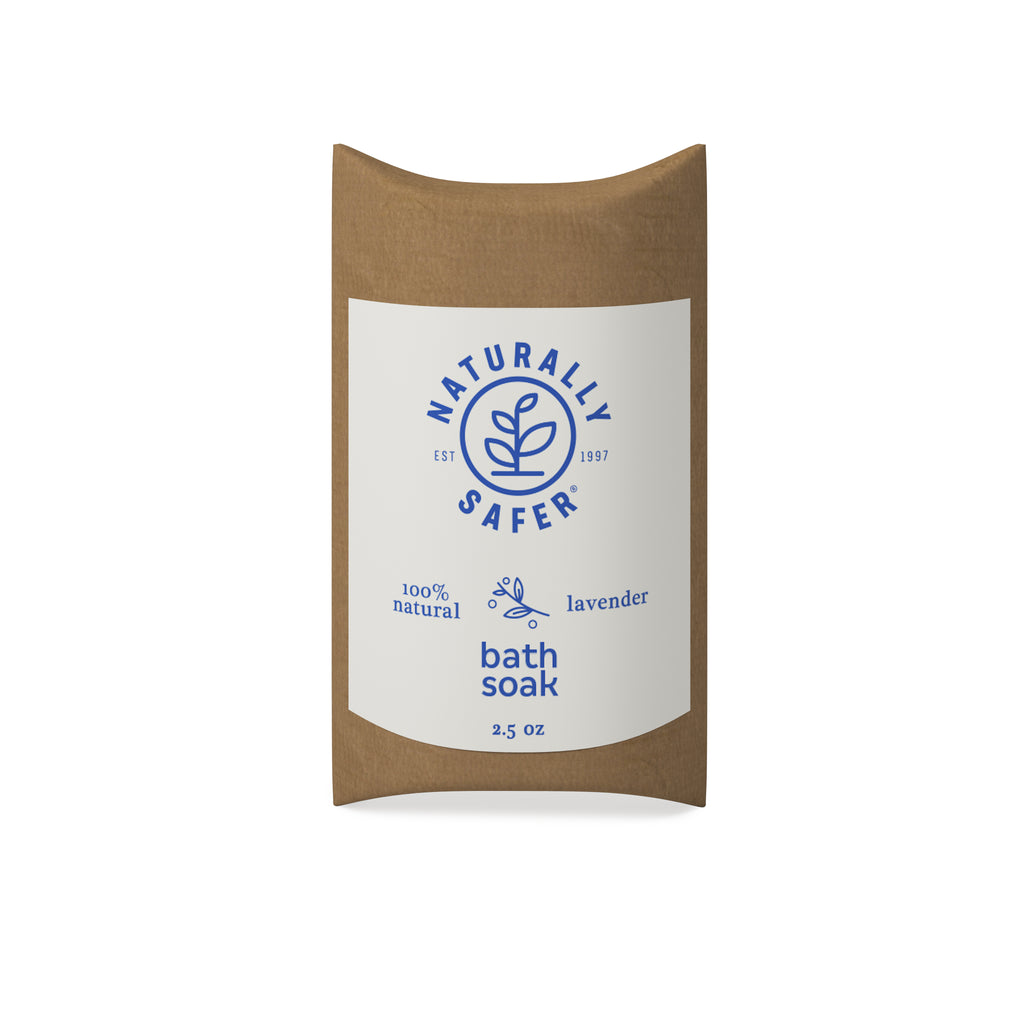 Specifications
Details

Indulge in a blissful bathing experience with our Lavender Bath Soak. Fine soaking salts, infused with the calming aroma of pure lavender essential oil, dissolve in warm water, creating a soothing and aromatic bath. Nourishing sweet almond oil and moisturizing colloidal oatmeal help to soften and hydrate the skin, leaving it feeling silky smooth. Immerse yourself in tranquility and relaxation as the stress melts away. Treat yourself to the serenity of our Lavender Bath Soak for a rejuvenating and aromatic escape.

Ingredients: Fine soaking salts, sweet almond oil, colloidal oatmeal, and pure lavender essential oil.


Note: No specific therapeutic claims are made or implied by Lifekind® in the above or in our product descriptions. It is our intent simply to pass along this information for your evaluation.
FAQs
Is there an option to pay over time?

When checking out with Shop Pay, you now have the option to pay now or later. Paying in installments on Shop Pay allows you to split your purchase amount into flexible installment payments.* Your first payment is due when you make your purchase.

*Payment options are offered by Affirm and are subject to eligibility check and might not be available in all states. California residents: Affirm Loan Services, LLC is licensed by the Department of Business Oversight. Loans are made or arranged pursuant to California Financing Law license.
Do you offer free shipping?

Qualifying orders ship free to residential addresses within the continental US. Visit the cart page to see if your order qualifies for free shipping.
What is your return policy?

Please read our policy

here

.
Let customers speak for us